Video: Creating A Giant, New Mobile For Harvards Art Museums
This article is more than 6 years old.
"I wanted to really point at this idea of a place that expands, of something that grows," Mexican-born artist Carlos Amorales told ARTery in this video about his new mobile, "Triangle Constellation," which was installed last week in the Calderwood Courtyard at the Harvard Art Museums in Cambridge.
"It's turning really slowly," he says. "When you look at it you feel static, but when you look back one minute later you notice it moved or you have seen it change."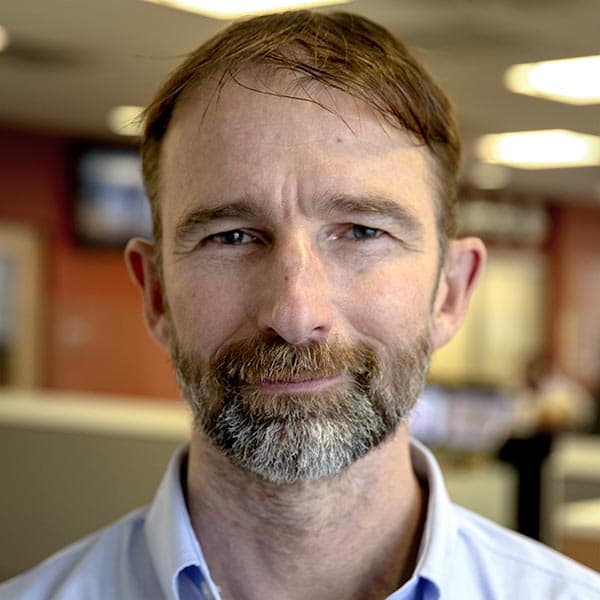 Robin Lubbock Videographer, Photographer
Robin Lubbock is a videographer and photographer for WBUR.