Keith Lockhart Marks 20 Years With The Boston Pops
03:53
Play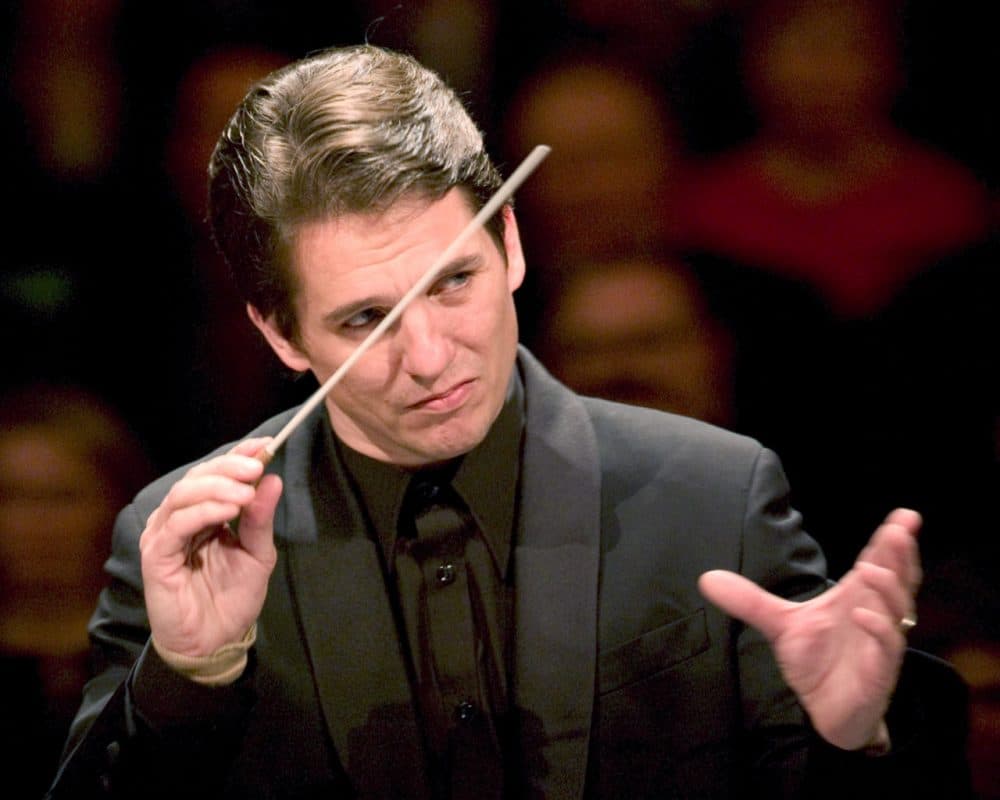 This article is more than 6 years old.
Wednesday night's Boston Pops performance marks the orchestra's 20th season with conductor Keith Lockhart at the podium.
Lockhart has led 1,700 Boston Pops performances since he took the conducting job in 1995. Looking back to '95, Lockhart admits he felt pressured by the amount of attention the media focused on his hire.
"It was a little mind-blowing for the kid from Poughkeepsie," he said.
And at age 35, he was a kid in the major orchestra conducting world, where most maestros were Lockhart's senior. He had some big shoes to fill as the 20th conductor of the Pops, but only the third in the last 85 years.
"Arthur Fiedler died in his 50th season, John was there 13 seasons, and I've already been there for 20," he explained.
The "John" he's referring to is Hollywood composer John Williams. Lockhart recalls the night before the Boston Symphony Orchestra revealed he would be Williams' successor.
The two had dinner together in Williams' suite at the Four Seasons. They needed to be out of the media's eye, Lockhart says, so they wouldn't steel the thunder from the official press conference. The younger conductor asked Williams for advice, and the composer had these words of warning — and support.
"'Fiedler's ghost still loomed large — still does — over the institution. And then following me, don't try too hard to immediately take the thing and make it your own, don't fall victim to that inclination,' " he recalled Williams saying. "'It's the institution that people love, be a good steward of the institution, and eventually your taste and your personality will begin to be reflected in the choices you make and they will embrace you.' "
And the public did — along with hundreds of musical collaborators. The long list includes Yo Yo Ma, Mel Tormé, Steve Tyler, Elvis Costello, Bernadette Peters and Steve Martin.
But Lockhart says some of his favorite "pinch me" moments have happened off stage. Like the time he visited with Sen. Edward Kennedy.
"Not only that, I accompanied him in recital, so to speak," he joked. "If you call singing for his friends in the living room at the compound, singing Broadway hits, a recital, but anyway, great joyous, musical moments from a guy who was larger than life in so many ways, and not a great musician but an ardent one."
Lockhart says he had no idea how brief or long his time with the Pops might be.
"People ask all the time if I knew this was a long-term commitment and I say, 'yes,' but I think at 35 you don't know what a long-term commitment is," he said. "I think as long as one still has something to offer to the institution and one is also still receiving things from the situation then it's a good match.
"Right now it feels great, and it still reinvigorates me to be part of this process."
And, as long as that feeling continues, Keith Lockhart says Pops fans are stuck with him.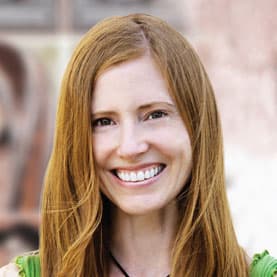 Andrea Shea Senior Arts Reporter
Andrea Shea is WBUR's arts reporter.