Beantown Jazz Fest Director Terri Lyne Carrington Brings Her Own Band This Year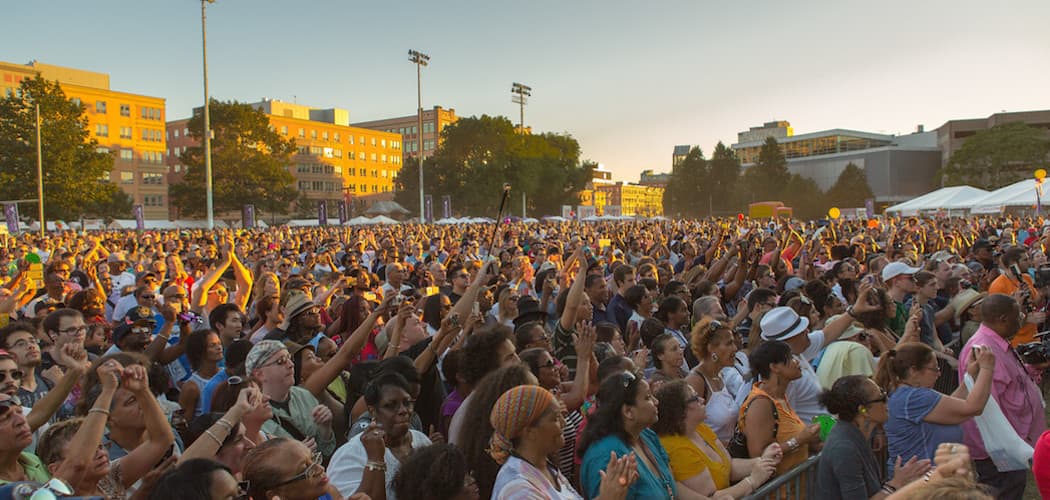 This article is more than 5 years old.
Terri Lyne Carrington says she didn't deliberately set out to feature rising female artists when she put together the lineup for the 15th annual Beantown Jazz Festival. But if that's the end result, so be it — it does fit right in with her own attention-grabbing musical activities.
Carrington, a Medford native who has served as artistic director of this festival for about half of its lifetime, had long been an in-demand drummer and producer when her 2011 album "The Mosaic Project" won her the Grammy for Best Jazz Vocal Album. For that effort, she assembled a shifting, all-female ensemble of more than 20 jazz musicians, including Cassandra Wilson, Dianne Reeves, Esperanza Spalding and Sheila E.
Now, Beantown Jazz Festival will be the venue for the local debut of music from Carrington's sequel to that album, "The Mosaic Project: Love and Soul," released in August. (In fact, she's only played two gigs highlighting the album so far.)
Featured vocalist Jaguar Wright will join Carrington's ensemble for its festival set on Saturday afternoon at 4:00 p.m., on a bill that also includes vocalist and nine-time Grammy nominee Ledisi; Alissia Benveniste and the Funketeers; singer-songwriter Paige Bryan; and tenor saxophonist Javon Jackson, who will feature drummer Jimmy Cobb. (Among other attributes, Cobb is the last surviving member of the band that played on Miles Davis' "Kind of Blue." He'll also play a set in tribute to another alumnus from that session, John Coltrane.)
The lineup includes nationally known acts alongside the latest projects of faculty and students at Berklee College of Music, the festival's organizer. A jazz festival could be curated entirely from Berklee alumni. While this event doesn't go that far, Carrington is charged with highlighting the Berklee community. Faculty-led groups this year include the George Garzone Quartet with the Teros String Quartet; Eguie Castrillo and the Palladium Nights Orchestra; and Omar Thomas Large Ensemble with vibraphonist Stefon Harris.
"Alumni are probably at the top of the list if they have an affiliation with the school. We also have students play, so there's a wide variety of people. We try to make sure there are some local artists as well," Carrington says in a phone interview.
The bulk of the festival takes the shape of free concerts on three different stages on Columbus Avenue in the South End, from noon to 6 p.m. (It's not by coincidence that the festival's main grounds are a short stroll from Wally's, the historic jazz club.) The event will take on the feel of a block party during the day on Saturday, with extensive food vending plus kid-friendly activities — think face-painting and an "instrument petting zoo"— at the Carter Playground, adjacent to the main musical action. Christian Scott aTunde Adjuah and Ann Hampton Callaway will play ticketed concerts under the banner of the festival on Friday night at the Red Room and Scullers, respectively.
Though Carrington did sit in during Sheila E.'s set last year, she says the release of her new album provides a worthy reason to break from her usual policy of not booking her own bands on the festival. The second Mosaic Project album has more of a contemporary R&B sound to it, compared to the more straight-ahead jazz of the first effort. But Carrington says she dwells in-between musical worlds.
"The idea of the record, really is just focusing on the R&B side of me, but mixed my own way. Because I have songs in odd time signatures still, and things that are very jazz-like aesthetically, so the hard-core jazz person might not feel like it's a jazz record, but for sure a hard-core R&B person will not think it's an R&B record."
And if there's doubt about the need to highlight the work of women within jazz and its musical offshoots, consider this statistic — when Carrington won her second Grammy in 2013, that time for best jazz instrumental album, she became the first woman ever to win that particular award. (Now on the industry radar like never before, she won her third Grammy the next year, for her production of Diane Reeves' album "Beautiful Life.")
The new record has contributions from about 40 women, Carrington says.
"It wasn't at all about doing something exclusive and excluding men," she says, "it's just a powerful statement saying you need to pay attention to all this great female artistry and recognize it on the same level as your favorite male artists ... At the end of the day you want people to notice, and I think it's very powerful to have a project like this that is so well-received."
---
Jeremy D. Goodwin contributes regularly to The Boston Globe, The ARTery (where he is also an editor), Berkshire Magazine and many other publications. See more of his work here. Follow him on Twitter here.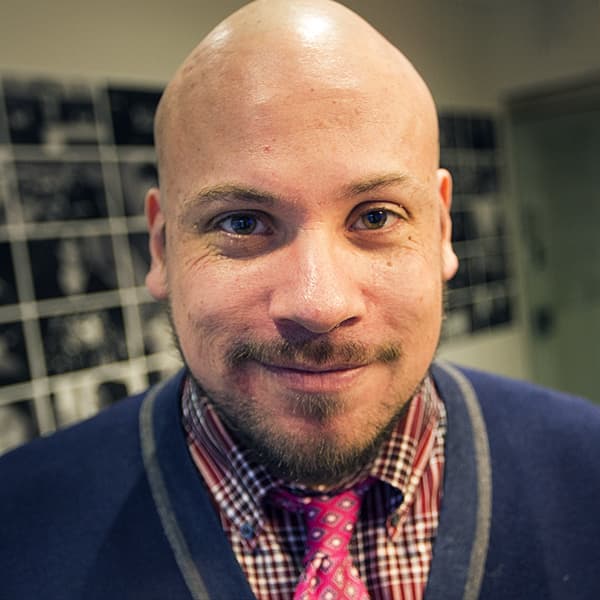 Jeremy D. Goodwin Contributor, The ARTery
Jeremy D. Goodwin was a writer and critic for WBUR's The ARTery.