Arts Organizations Unite For #HuntingtonOnHuntington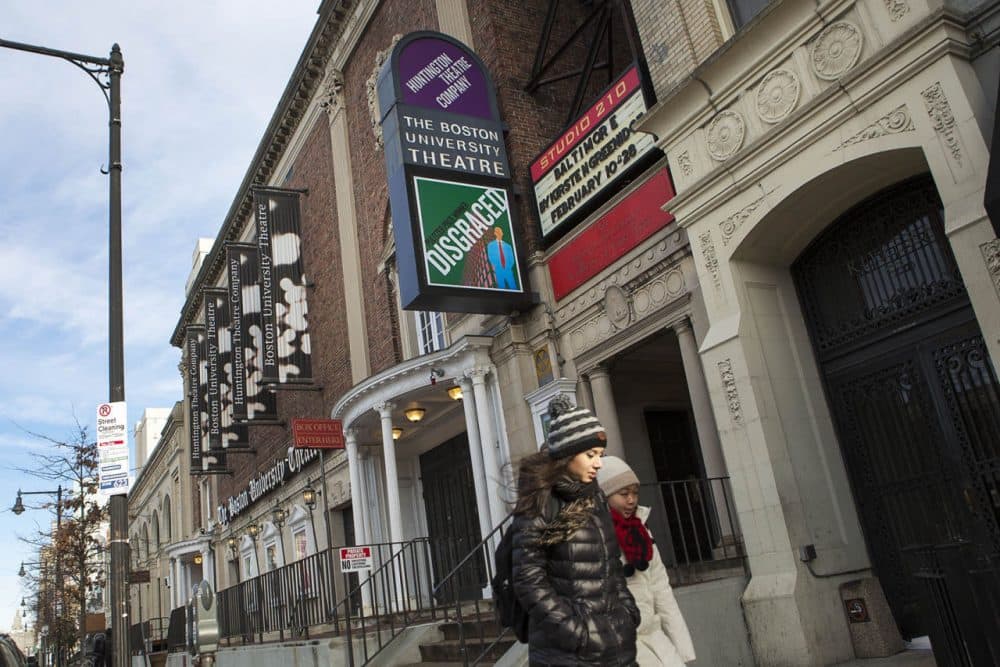 This article is more than 5 years old.
Four arts organizations are taking an active role in keeping the Huntington Theatre Company mainstage where it is. ArtsBoston, StageSource, MassCreative and the Fenway Alliance announced a campaign Wednesday seeking signatures on their initiative to maintain the Huntington's presence on Huntington Ave., and inviting people to tell their stories about the importance of the Huntington to their lives.
The campaign, hashtagged #HuntingtonOnHuntington, follows Malcolm Gay's story in The Boston Globe that an investment group led by Boston-area developer John Matteson is the frontrunner to buy the Boston University property where the Huntington now resides. BU has mandated that the company stays where it is through 2017.
The Huntington's bid to buy the property was rejected by BU and the theater has been trying to partner with developers to find a way to stay where it is. It's unclear at this point where the negotiations among the Huntington, Matteson's group and the city of Boston stand.
"The potential loss of the Huntington Theatre Company's longtime artistic home is not the only issue facing the arts community in the city. But it is arguably the most important in its potential to negatively impact the cultural landscape of Boston," said Matt Wilson, executive director of MASSCreative, a statewide advocacy group for the arts.
Added Catherine Peterson, executive director of ArtsBoston, "The success of the Calderwood Pavilion at the BCA [Boston Center for the Arts] shows that the Huntington is also an amazing community development engine. We want to ensure that the Huntington remains at their home on the Avenue of the Arts and is given the opportunity to revitalize the neighborhood just as they did with their second stage in the South End."