A King Loses His Hollow Crown In Actors' Shakespeare Project's 'Richard II'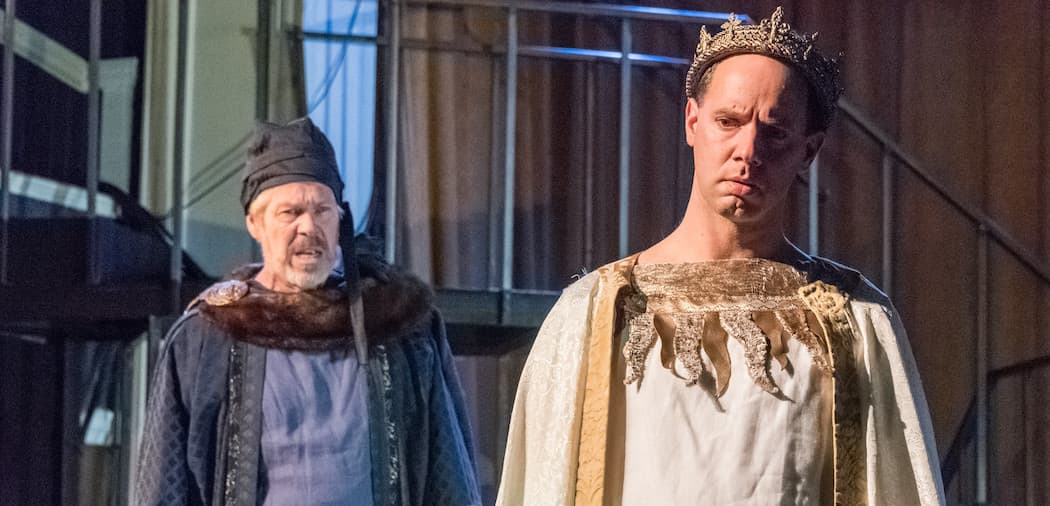 This article is more than 4 years old.
"In the tragedies, everyone dies at the end," the old joke about Shakespeare goes, "in the comedies, everyone gets married at the end, and in the histories, no one comes to see it."
It's true enough on the first two points, but need not be on the third. Actors' Shakespeare Project's serviceable production of "Richard II," onstage through March 13 at the YMCA in Cambridge's Central Square, won't do a ton to win over the unconverted, but it won't push them away either. It's well paced and frugally conceived, but doesn't really land any punches to the gut.
"Richard II" is the only Shakespeare play written entirely in verse, but not much of it is quotable or truly transporting. Its most important events are easy to follow, but that's because they occur offstage and are summarized in one scene. Richard arrives in Ireland without a care in the world beyond crushing the rebels there — which he expects to do handily — and in just a few minutes of stage time is miserably confronting the fact that, oh wait, all his key noblemen have deserted him and he's about to be deposed.
This upending of affairs is presented as a fait accompli, and the rest of the play is a slowly unfolding denouement in which we see a king wrestle with his impending fall from grace — a change in political affairs that's particularly jarring for someone who's been raised to consider the divine right of kings a self-evident fact of the universe.
This production is helmed by ASP artistic director Allyn Burrows with a great deal of directorial economy, but only after two very well-placed flourishes. Things open with a wordless dramatization of a murder that precedes the action, as written, but propels the plot for a chunk of the first act. And for the first scene proper, we see Richard (Doug Lockwood) strip down and ease into a bathtub, in whose warm confines he'll imperiously adjudicate a matter of life and death — a confrontation between Bolingbrook (Michael Forden Walker) and Mowbray (Lewis D. Wheeler), who accuse each other of treason. It's a wonderful staging touch. Burrows' directorial hand is also seen in the intimate way the playing space is used, with actors frequently passing through the aisles and making use of a circular extension to the stage that places them inches away from the front rows.
Lockwood's face and physicality is wonderfully expressive, and we watch the king silently register the mounting slights to his dignity. But though he is convincingly regal throughout, Lockwood's delivery of text doesn't match his physical nuances; Richard basically yells through the first half of the play and then is self-pityingly quiet.
As the usurping Bolingbrook, Walker never seems comfortable, and does some weirdly stiff reciting. Robert Walsh is a delight to watch as Richard's uncle the Duke of York, sometimes spitting words out and sometimes letting them sauté slowly. While ultimately a collaborator with the usurpers, we see that York never surrenders his belief in the natural dignity and authority of a king.
Malcolm Ingram brings subtlety to John of Gaunt. Wheeler is excellent as Mowbray and as he fully inhabits each in a cluster of support roles. Marya Lowry and Paula Plum do much the same, though neither has whole lot to work with. (Plum does have noticeable fun in two scenes as York's son, the Earl of Rutland.)
"[Let] us sit upon the ground/And tell sad stories of the death of kings," Richard famously says, in the splendid speech that is here handled very well by Lockwood. This "Richard II" won't prompt many tears, but it's still a story worth telling.
---
Jeremy D. Goodwin contributes regularly to The Boston Globe, The ARTery (where he is also an editor), American Theatre and many other publications. He is a newly minted member-designate of the Boston Theater Critics Association. See more of his work here. Follow him on Twitter here.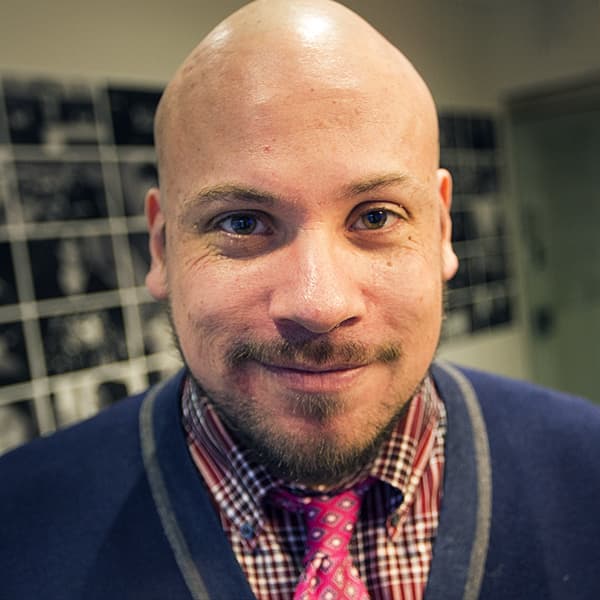 Jeremy D. Goodwin Contributor, The ARTery
Jeremy D. Goodwin was a writer and critic for WBUR's The ARTery.