Sarah Koenig And Julie Snyder Draw Back The Curtain Of 'Serial'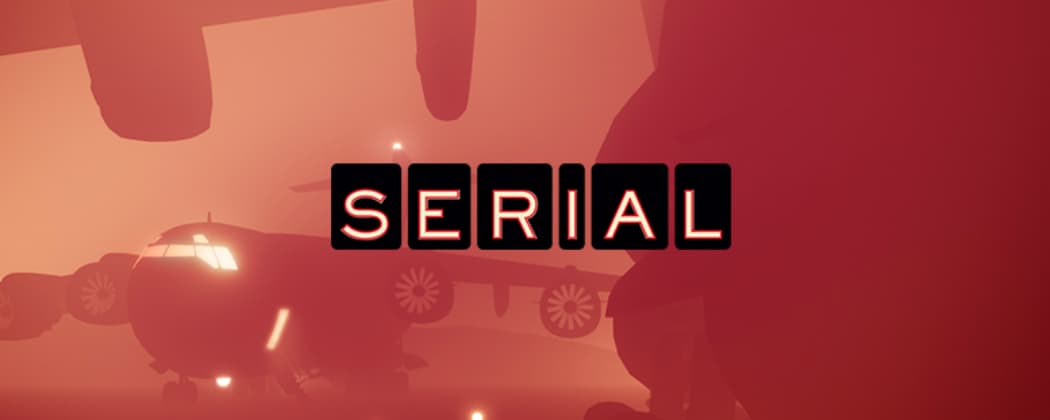 This article is more than 5 years old.
Support for this piece comes from "Mail… Kimp?"
---
Update: Because of illness, "Binge-Worthy Journalism: Backstage with the creators of 'Serial,' " has been postponed to April 20.

---
From the Celebrity Series of Boston, it's "Binge Worthy Journalism," one talk, told one night by Sarah Koenig and Julie Snyder.
"Serial" — the podcast that swept the nation in 2014, and if you somehow managed to miss hearing the inquiring piano of Nick Thorburn's opening music or the endearing mispronunciation of the show's season one sponsor MailChimp (which can be heard above), let me quickly introduce you.
Formally "This American Life" producers, Koenig and Snyder, along with Dana Chivvis, Emily Condon and Ira Glass as editorial advisor, went back to the 1999 murder of highschooler Hae Min Lee, mainly focusing on the accused murderer — her ex-boyfriend Adnan Syed, who has been in jail 15 years. They retraced steps, spoke with Lee's and Syed's classmates, dug up old case files and checked in with Syed from prison constantly. The podcast set a record as the fastest in iTunes history to reach 5 million downloads and streams. The team went on to win a Peabody Award for its work, and Syed's case is getting a second look.
Now well into the throes of their second season, Koenig and Snyder have started coming to terms with the fame they've garnered, even if they're not yet ready to embrace it. They have been making stops at universities and lecture halls discussing their project and taking audiences — according to the show's biweekly email — "behind the scenes of 'Serial,' using some of their favorite tape to tell personal stories about the ups and downs of creating a new form of modern storytelling." On Wednesday, the duo will come to Boston, taking the stage at Symphony Hall.
Prior to the release of the much anticipated second season, news outlets were constantly speculating on the topic the team would tackle next — from spinoffs of subjects tackled during season one like sifting through the cases of Syed's lawyer Cristina Gutierrez to missing person cases like "The Ghost of Bobby Dunbar" explored by "This American Life." And then, in September of 2015, Maxim broke the story. Yes, that Maxim, the one with the scantily clad women plastered on the covers. The "Serial" team would be investigating the case of Sgt. Bowe Bergdahl, the U.S. Army soldier who walked off his base in Afghanistan and was then captured and held by the Taliban for five years.
Koenig and the team weren't pleased. Emily Condon, line producer for the show, emailed reporter Matthew Farwell who covered the story for Maxim saying: "We'd very much appreciate if fellow journalists would give us some room and not feel the need to attempt to dig into and try to figure out what you think we might be doing, especially since we're actively reporting stories, and having a bunch of wild speculation out there makes our job reporting harder. Doesn't feel very menschy."
But Serial isn't simple journalism. It's a cultural phenomenon.
After its launch, other podcasts were created that served as weekly dissections of "Serial." There's "The Serial Serial" from The A.V. Club and "Slate's Serial Spoiler Specials" from Slate Magazine to start. Subreddits were made, and subreddits to the subreddits combing through every piece of information Koenig shared, and hypothesizing and aggrandizing on information she didn't. In many of these groups, listeners are still tossing around theories as to how or when Adnan Syed would have had the time to kill Hae Min Lee.
This speculation was the result of a finale that left a decidedly not-so-satisfying end, an ending that was even given the SNL treatment, which tapped into the quality of the show that made this form of storytelling unique: Koenig sharing what she thinks of the situation and the information in front of her. She has a way of reporting the important facts and delivering them in a way that makes listeners not only pay attention, but keeps them returning by the droves for each and every episode.
The frenzy over season one, however, dwindled slightly as season two got underway with many fans complaining about its boring nature, but Koenig was aware this might happen. In an interview with David Remnick of "New Yorker Radio Hour," she acknowledged she didn't quite grasp what quality it was that fans latched onto so tightly in the first season.
David Remnick: "You and your colleagues strangely warned that people probably aren't going to like season two as much as they did season one, which struck me as kind of funny. Why did you say that?"

Sarah Koenig: "It's not that they … well, I guess that it is that they wouldn't like it. I think that there was — and I weirdly did not understand this going into season one — wow, people really like a murder story. I didn't understand the true crime genre."
Regardless, she and the team continue to dig into the case of Bergdahl, maintaining the elements that make the show what it is. They peel back the layers of the journalistic process and give their listeners a unique understanding of what goes into an investigation of this scope.
The interviews with Bergdahl, which were conducted by screenwriter Mark Boal of "Zero Dark Thirty" fame as part of research for a movie, are intensely intimate at times. When Bergdahl shares details of his upbringing, or when Koenig speaks with his close friends in episode seven who describe his unrelenting intensity or the mental breakdown that led to his discharge from the Coast Guard — a picture begins to form of a lost and confused soldier. One who might have thought it was a reasonable idea to walk off base to call attention to mismanagement within the Army.
And this is what drew Koenig to Bergdahl's story.
"The facts of it, on their face, are extraordinary. So he's describing something that almost no one has experienced before," Koenig told Remnick in the same interview. "The other thing that struck me is he's a really unusual person. The way he thinks is not the usual way, and I felt like he was trying really hard to explain himself in a way that I find rare … He's really trying to explain how things felt, and how he put pieces of information together in his head and then the decisions he made based on that information — how he processes that."
Koenig hasn't spoken to Bergdahl directly. Instead, she has Boal and his 25 hours of tape as go-between. Boal's partner Hugo Lindgren initially brought that tape to Julie Snyder to get her "honest opinion if this stuff was good as audio," he told The New York Times.
We all know the results of this conversation. What has unfolded since is a tangled web of Bergdahl's account, bipartisan politics and military maneuvering with an interview with the Taliban thrown in just to further prove how amazingly bold and tenacious the journalists of "Serial" truly are, as if there were any doubts. (Until episode two aired, I had no idea it was even possible to get in touch with the Taliban without some high-level security clearance or a serious wish for an FBI visit.)
There is much ground still to cover in the remainder of season two, for starters whether or not any U.S. soldiers died or were injured in the search for Bergdahl, a question that was never officially investigated by Army officials, Koenig stated at the end of episode 10.
Episode 11, released Thursday, begins exploring the winding path through that treacherous territory.
... Next time, on Serial.
For more information, visit the Celebrity Series of Boston's website.
---
Dianna Bell is a graduate of the Goldring Arts Journalism master's program at the S.I. Newhouse School of Public Communication. She has written for the Pulitzer Prize-winning Post and Courier in Charleston, South Carolina, MarieClaire.com and several other publications. She loves pop culture, coffee and podcasts and you can typically find her tweeting about those things @diannabell.