Big Plans, Few Details As Boston Creates Heads Into Stretch Drive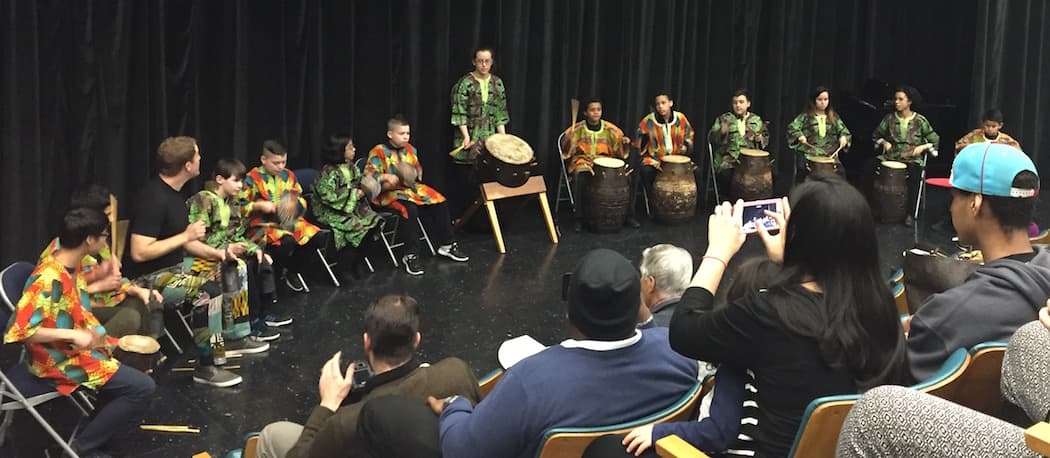 This article is more than 5 years old.
A room filled mostly with a few hundred arts-organization representatives and supporters listened closely Monday evening as Boston arts czar Julie Burros moved the public dialogue only incrementally toward the specific initiatives expected to be announced on June 17, when a 10-year master plan covering the full spectrum of arts and culture in Boston is unveiled.
The gathering, held in a brightly lit auditorium at Bunker Hill Community College in Charlestown, was the third in a series of four public "town hall" forums held as part of the master-plan effort, dubbed Boston Creates, which was launched in June 2015.
"This is a very unique moment for Boston," Burros said, as Boston Creates studies "how Boston can become a municipal arts leader" on a national scale.
An earlier forum in November communicated the sense of myriad options being winnowed down, with members of the public identifying the availability and use of arts facilities as the top priority to be addressed in the report — something anticipated a few days prior when Burros told The ARTery she'd soon launch a separate, facilities-related survey. (That survey, launched earlier in March, is open for responses until April 1.)
But Burros's presentation Monday was more general in scope, laying out five very broad overall priorities for Boston Creates, as if sketching out the expansive boundaries within which the action plan will eventually operate. Among these priorities was to integrate the arts more fully into civic life, aided by cross-departmental municipal efforts; creating a "fertile ground for a vibrant arts and culture ecosystem" that supports small and mid-sized organizations; encouraging artists to stay in Boston; and seeking out new "partnerships" between arts organizations, the city of Boston, corporate entities and philanthropists.
A large chunk of time was given over to audience questions and comments, which ranged from concerns about affordable housing to a reminder to support literary arts to a perceived lack of ethnic diversity in Boston media.
The tenor of most comments was supportive of Burros's presentation, though some attendees, apparently desiring some more-concrete proposals, were disappointed at the lack of specifics.
Jessica Burko, mother of a son attending kindergarten at the John D. Philbrick Elementary School in Roslindale, said the school's art teacher would be cut back next year from two days a week to only one, unless a parent organization raises more funds. What, she asked, would Boston Creates do to help schools like her son's?
"We're not going to fix it in one year. We're going to need time," Burros responded, referring generally to challenges facing Boston schools. She stressed that Boston Creates would function like a "diagnostic test" to identify the needs of the city's art and culture sphere, with sustained efforts then needed to implement the strategies after that.
"They put up all those goals," Burko said in an interview after the forum, "and we've had several of these town hall meetings and she really has not said anything about how all this effort will help children in the schools who are going to grow up and be the artists in Boston, hopefully."
In September 2014, Boston Mayor Marty Walsh announced he would hire Burros as the city's first Cabinet-level chief of arts and culture in decades. She had served a similar role in Chicago since 2000. Walsh and Burros announced the outline of the Boston Creates effort last April.
According to figures provided in Monday's presentation, the extensive research and outreach process has included 118 community meetings led by a 60-person leadership council and 15 steering committees. Thirty-five focus groups have been held, and survey responses were received from 3,224 participants writing in four different languages.
---
Jeremy D. Goodwin contributes regularly to The Boston Globe, The ARTery (where he is also an editor), American Theatre and many other publications. See more of his work here. Follow him on Twitter here.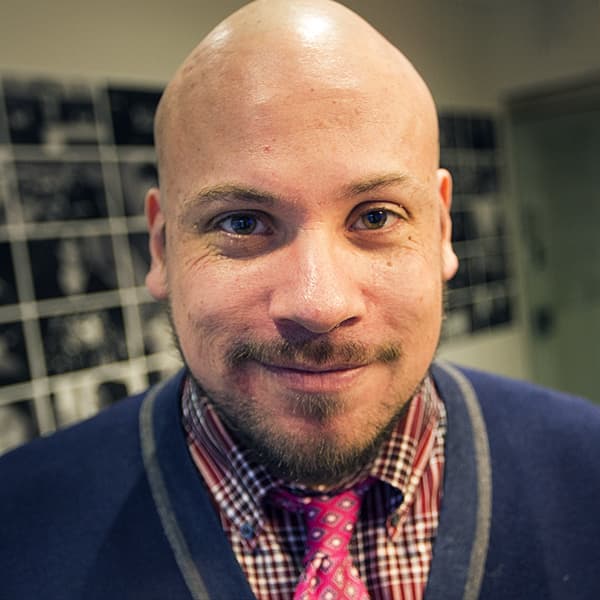 Jeremy D. Goodwin Contributor, The ARTery
Jeremy D. Goodwin was a writer and critic for WBUR's The ARTery.