10 Boston Concerts To Check Out This Spring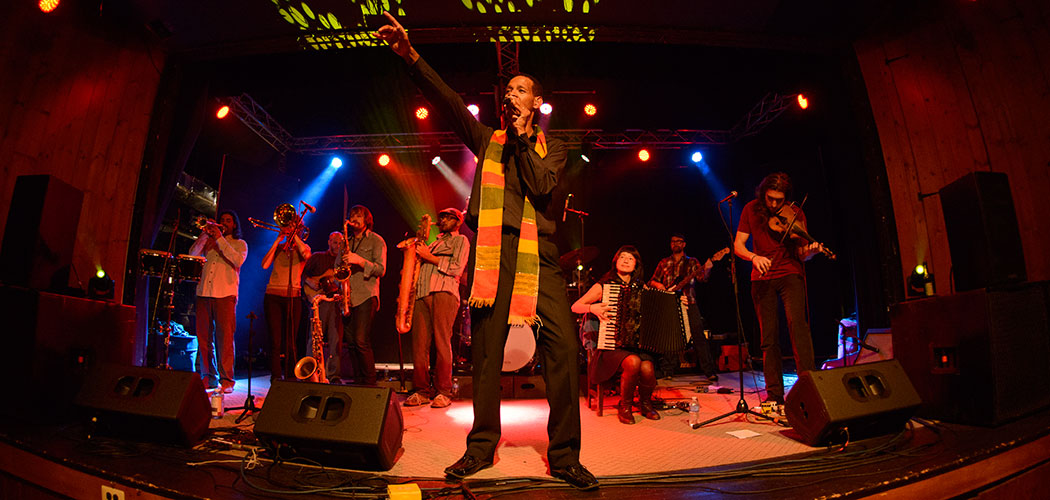 This article is more than 5 years old.
Light jacket weather—my favorite weather-wardrobe combo—is finally upon us. Here are 10 springtime live music recommendations to make you feel as optimistic as the still-lengthening daylight hours.
---
Andrew Bird: April 9, Wang Theatre, Boston
The restlessly inventive singer, songwriter and violinist tours his upcoming solo album, "Are You Serious," which includes this breathtaking duet with Fiona Apple.
---
Thao & The Get Down Stay Down: April 12, The Sinclair, Cambridge
The San Francisco-by-way-of-Virginia singer/songwriter/banjoist Thao Ngugyn emerged from the vast and nebulous expanse of alternative folk music, but has become at once more experimental and pop-minded on her latest release, the captivating "A Man Alive."
---
Wicked Mess: April 23, Elks Lodge, Cambridge
The folks at Boston Hassle are the champions of hosting cool events, seemingly constantly. Fresh off the heels of a whimsical 24-hour telethon to raise money for a new performance venue (no Kickstarters for these old-school DIY-ers, at least this time around), the underground music promoter and nonprofit is throwing an eight-hour mini-fest with a profusion of weird and amazing artists from near and far, including the eerie electro-pop project Phemale, featured above.
---
Atwood's 10th Anniversary: April 25 – May 1, Atwood's Tavern, Cambridge
The Inman Square bar and restaurant Atwood's Tavern also happens to be one of the coziest venues in the area. Its intimate stage plays regular host to many of the area's favorite locals as well as some of the country's finest folk, rock and Americana. Atwood's celebrates 10 years with a week of concerts featuring Boston artists Jesse Dee, Dennis Brennan, Vapors of Morphine and many more.
---
Freddie Gibbs: April 28, The Middle East Downstairs, Cambridge
In recent years, Freddie Gibbs as emerged as one of the most exciting voices in hip-hop. His is a mixture of bluster and soulfulness delivered with cool, concise dexterity.
---
Yann Falquet and Pascal Gemme with Keith Murphy: May 2, Club Passim, Cambridge
Two-thirds of the popular Québécois trio Genticorum team up with one of New England's preeminent folksingers for what promises to be a transcendent night of tunes.
---
Santigold: May 3, House of Blues, Boston
The eclectic singer/rapper/producer is back with "99¢," a strange and wonderful journey through Santigold's brain, which includes searing ruminations on the paradoxes of pop artistry and no dearth of playful, hummable beats.
---
You Won't: May 6, The Sinclair, Cambridge
At long last, the Lexington-born indie rock duo follow their 2011 debut "Skeptic Goodbye" with the boisterous sophomore effort "Revolutionaries."
---
Together Boston: May 15 – 22, various locations in Boston and Cambridge
The week-long electronic music festival returns for its seventh iteration. The fest stands out for its astounding number events—past festivals have presented upwards of 80 performers—as well as for offering numerous panels and seminars on the intersection of music and technology. Together has so far announced 15 artists, including the Dutch producer Fatima Yamaha, featured above, and will continue to announce additions to the lineup in the coming weeks.
---
Debo Band: May 26, The Sinclair, Cambridge
The sprawling Boston-based Ethiopian pop group celebrates the release of its sophomore album, "Ere Gobez."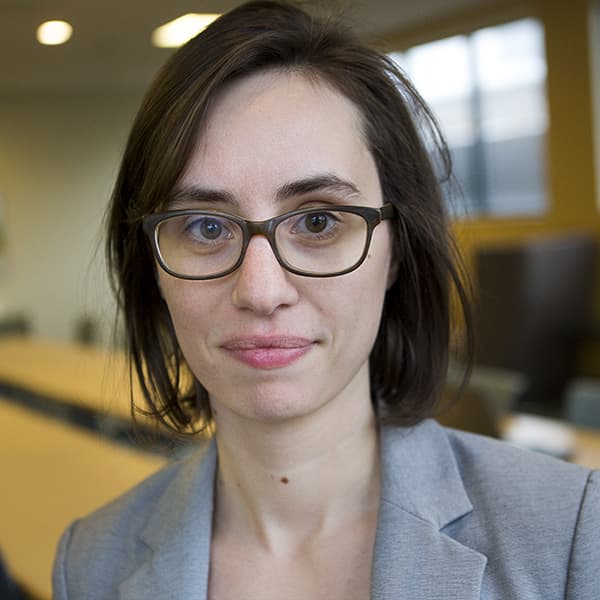 Amelia Mason Arts And Culture Reporter
Amelia Mason is an arts and culture reporter and critic for The ARTery, WBUR's arts and culture team. She covers everything from fine art to television to the inner workings of the Boston music scene.