Margot Livesey's 'Mercury' Takes A Piercing Look Into Life's Moral Conundrums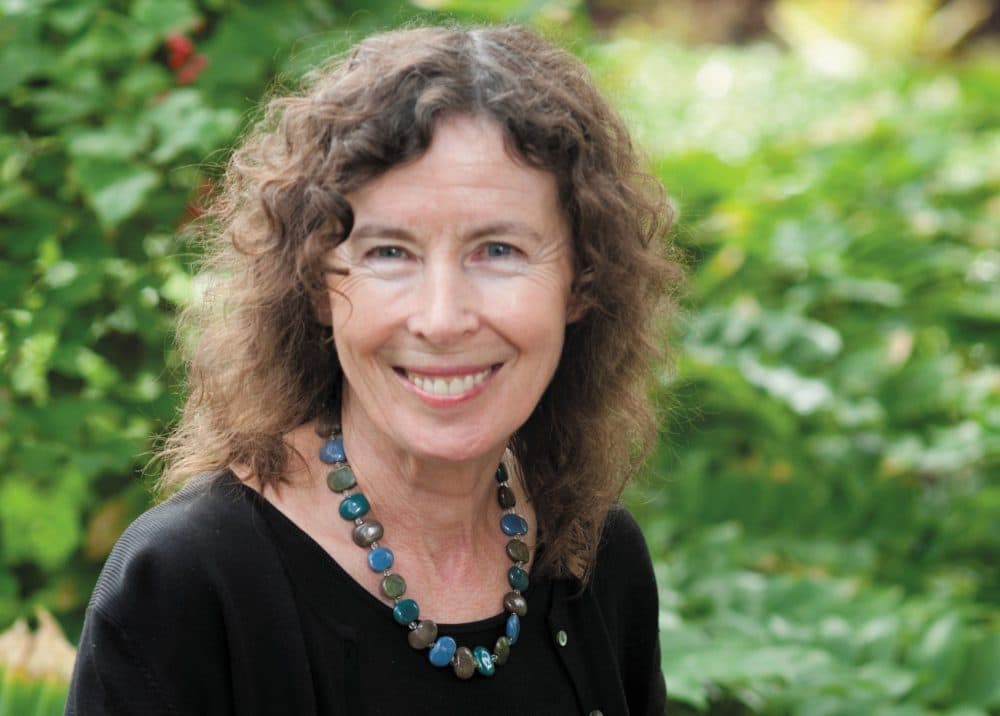 This article is more than 4 years old.
Margot Livesey, the Cambridge-based, Scottish-born novelist, is on the verge of publishing her eighth novel "Mercury," and on the back cover flap she's received some kind words from a famous friendly acquaintance, Dennis Lehane: " 'Mercury' is so luminous, unforgettable and perfectly rendered as only Margot Livesey can accomplish. I only wished it was twice as long."
Livesey, author of New York Times bestseller "The Flight of Gemma Hardy," is a literary novelist, not a thriller writer, but she did consider for a moment the idea that perhaps she'd written "a quiet thriller."
"I don't know as if I'd call it a 'quiet thriller' so much as a book that is piercingly about moral conundrums," Livesey says, on the phone from the Iowa Writers' Workshop where she's a professor of fiction. "What do you do in circumstances where you have to make very difficult choices? When you have to choose between people you love?"
"In some ways I hope the word thriller will be applied to 'Mercury' because I believe it makes people reach for books."

Margot Livesey
Then, with a slight laugh, she (sort of) reconsiders the quiet thriller angle. "Of course, in some ways I hope the word thriller will be applied to 'Mercury' because I believe it makes people reach for books. I hope I've written something that is a vivid and suspenseful story."
Let's say this, then: There is a gun. There is a shooting. Lives are profoundly changed by this action.
Livesey, 63, came to the U.S. in 1983, landing a part-time teaching job at Tufts University. She was also a writer in residence at Emerson College for 19 years and has taught as a visiting professor at Boston University and Brandeis. Currently, she splits her time between Cambridge and Iowa, where she teaches — "a necessary part of my life and a very vital part of my writing life."
Livesey is not a speedy writer. "Usually, it's between three and four years and some novels come more easily than others," she says. "I am someone who inevitably seems to have to spend a great deal of time revising for it to emerge the way I would like. I might have a first draft in less than a year, but I might spend 18 months revising it. I don't usually have an outline, but I do have a destination that the narrative is heading to. I'm figuring out the route as I go."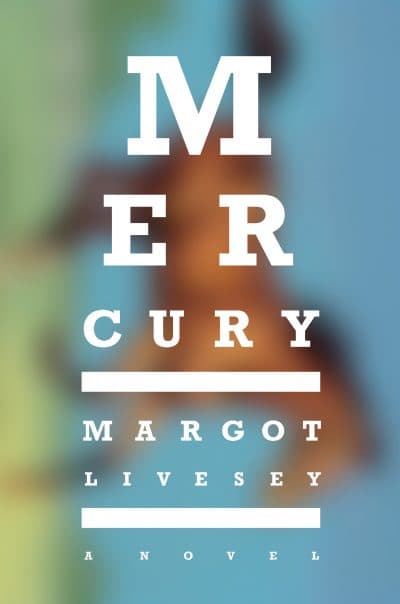 In "Mercury," Livesey's protagonist is Donald Stevenson, who was born in Scotland, but is an immigrant, having carved out a life in Cambridge, Massachusetts. He's an optometrist and former eye surgeon, living fairly contentedly (so it would seem) with his wife Viv. After giving up a career in mutual funds, she manages a riding stable. When a sleek horse named Mercury joins the stable, Viv's old girlhood dreams of being a champion horsewoman surface. And her focus shifts from family to self, as more and more secrets are kept.
"Donald has made his peace with no longer being a surgeon," Livesey says. "Even though he loved surgery, he'll settle for an average day and Viv has not made her peace and has that yearning to have a larger life."
Livesey says that she grew up near a farm and the farmer let her ride a number of Highland ponies. She rode devotedly from ages 9 to 15 and "had lessons for a while on a wonderful horse called Ginger who was really much too big for me, but an incredibly glamorous animal. My ambition was fueled by lots of badly written books about ponies and also wonderful books like 'National Velvet,' which I reread recently and it's just a fantastic novel."
"Mercury," though, is not a "horse book," and Livesey admits she has some concern it might be superficially taken that way. "Mercury is meant to be a fantastic horse, but he's not exactly the center of the novel," she says.
In researching "Mercury," Livesey started riding again at stables around Boston "to reacquaint myself with that world or the American version of that world. I've discovered I've become more timid than I used to be."
Livesey says she did not herself feel the fantasy thrill of becoming a champion rider, "but I did see other people have that feeling and I do think that ambition is a very interesting quality that we have quite mixed feelings about. It's usually not 100 percent complimentary when we say of someone, 'Oh, she's very ambitious' — perhaps particularly when we say it about women. So that whole idea of trying to pursue the dreams of your youth and not being entirely satisfied with your life seemed very vivid to me."
"I don't usually have an outline, but I do have a destination that the narrative is heading to. I'm figuring out the route as I go."

Margot Livesey
The germ of the story came about after the Boston Globe signed Livesey on to do six op-ed columns in 2009. She wrote about non-inflammatory topics like gardening and taxes, but the 2009 Binghamton shootings — in which 13 people were killed inside the New York city's American Civic Association immigration center — sparked an idea for a different kind of column.
"One thing that stood out to me was that the perpetrator was an immigrant to the States," Livesey says, "and I started thinking 'How did he know how to get a gun?' I've been here all these years and I haven't a clue. So then I decided my next column would be about trying to buy a gun in Cambridge, which turned out to be much more complicated than I expected. But I wrote a column about my efforts and I got maybe 120 emails, people taking me to task for my implicit gun control. That was my hidden message. I thought it was more hidden."
"It really touched a nerve and that stayed with me. I kept thinking how could I somehow get this into a novel, and perhaps a year later — things in my novels sometimes assemble rather slowly — a friend told me he found a gun in the trunk of his car which turned out to belong to his wife. He lamented that they had gone in very different directions; she had become quite conservative and he had remained liberal. He said something like, 'We don't believe in the same things anymore,' and I thought that's really interesting. It's like infidelity but a different kind of infidelity."
Those who face these dilemmas, moral or otherwise, are not just limited to Donald and Viv. One character, Donald's best friend Jack, is becoming increasingly blind as he ages. He and Hilary, the new girlfriend in his life, are coping with that and the changes in his personality.
The questions at the novel's core include: Is a lie ever better than the truth? Can deceit be justified? When does ambition go too far? How do you weigh the importance of competing relationships? How do you cope when the moral clarity is blurry?
"That is very much the crux of the novel," says Livesey. "As a child, I had a rather formidable Sunday school teacher who had very clear ideas about right or wrong. There was never a middle ground for him. Of course, in a way that was comforting, but looking back it was a vast oversimplification for what most people discover in adult life. And I really wanted my protagonist Donald to be someone who believes himself to be a person of integrity, a good man, and he finds himself in this situation where he just doesn't know what the right thing to do is."
The main story is told from Donald's viewpoint but about a third of the way in, Viv's voice takes over. The reader can't help but wonder if Livesey is going to employ the he said/she said technique used in best-selling thrillers like "Gone Girl" and "Girl on a Train."
She doesn't. "At first, I thought Donald would be the voice telling us the story," Livesey says. "And then I reached a certain point and that began to feel very limited. I felt that there were things he couldn't know about Viv and her decisions, things the reader would really want to know. So, I decided I would write a section in her voice, and at some point I decided that section would guide us to her inner life, her motivation. So it would overlap with Donald's in places, but it wouldn't be like 'Gone Girl' or something, where everything is turned upside down.
"I just didn't think it would work with my characters because a lot of the time, they're all on the same page. Donald knows what Viv is doing even if he doesn't know why she's doing it. And she's telling those little lies and making those little adjustments that at first don't seem so bad," she says, adding with a laugh, "but many people — definitely not me of course — may tell lies."
"I do want what she does to be understandable at every stage. So the reader thinks, 'Oh, I can see why she's doing that even though I would not make that choice.'"
Livesey, who lives near Davis Square with her husband, painter Eric Garnick, starts a reading tour Sept. 28 in Iowa and begins the first of seven Massachusetts dates Sept. 30 at Harvard Book Store.
Novels are wonderful, but movies made from novels — as Dennis Lehane, Michael Connelly and Lee Child can attest — bring the writer even more attention and a bit more cash. There has not yet been a film made of any of Livesey's novels, though she says, "the rights have sold to almost every novel I've written. They've been optioned and some got to different stages — and then not managed to make it to that crucial stage."
If by some chance "Mercury" made it to the screen, who would she like to see in the main roles?
"I'm hopeless at this sort of thing," Livesey says, "but for Donald maybe someone who's good at repressed British/Scottish men — Jude Law or Ewan McGregor, who went to the same school as me. Viv should be some healthy-looking, optimistic American — Cameron Diaz? Kirsten Dunst? As for Mercury, he'd clearly be played by a very superior horse."
For more information on Margot Livesey's upcoming talk on Sept. 30, visit the Harvard Book Store's website.
Correction: An earlier version of this article inaccurately identified the site of the 2009 shootings in Binghamton. The post has been updated. We regret the error.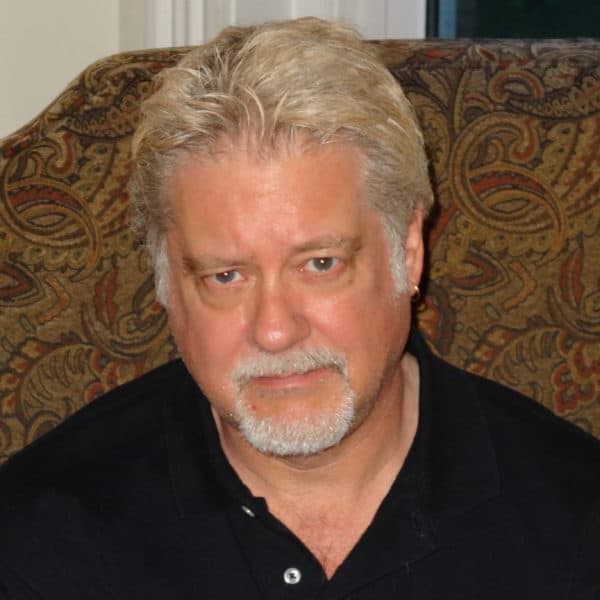 Jim Sullivan Music Writer
Jim Sullivan writes about rock 'n' roll and other music for The ARTery.