Adele Bests Beyoncé, Tech Goes Awry, And Massachusetts Represents At The Grammys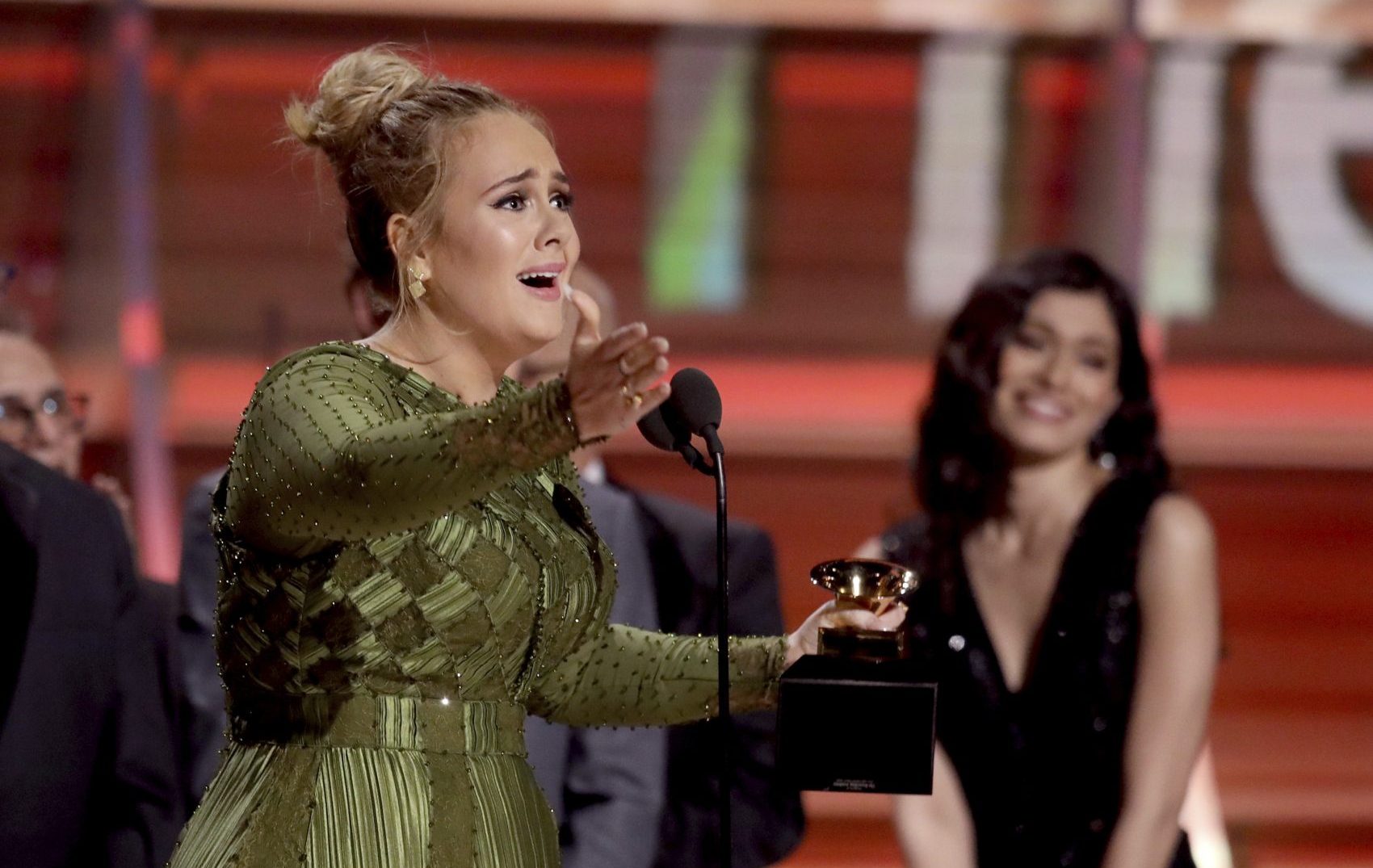 This article is more than 4 years old.
The 59th annual Grammy Awards hit a lot of notes throughout the three and a half hour telecast, hurtling from bracing political statements to cringeworthy technical malfunctions.
The much anticipated showdown between Adele and Beyoncé, both of whom were nominated for Album, Song and Record Of The Year, ended in a reluctant victory lap for Adele, who swept all three categories for her album "25." (She became the first artist in history to win all three awards twice, having done the same in 2012 for her album "21.")
The singer came about as close as possible to declaring her win undeserved in a tearful bittersweet final acceptance speech in which she called Beyoncé's "Lemonade" "monumental." Her remarks also nodded to the racial tensions at the heart of her triumph, which many saw as symbolic of the Grammys' long history of favoring white artists over performers of color.
"Late Late Show" host James Corden — perhaps better known for his star-studded sketch series "Carpool Karaoke" — did not impress with a series of lackluster bits. But he did succeed in staying mostly out of the way of a long, meandering ceremony that nonetheless contained a few thrills. 2017 proved to be the year that the Grammys got political, beginning with Katy Perry's white pantsuit and "persist" armband and culminating in A Tribe Called Quest's fiery rendition of its song "We the People" with Busta Rhymes and Anderson .Paak. Theirs was a pointed critique of the Trump administration, complete with black power salutes and exhortations to "resist."
Other notable performances included an explosive tribute to Prince by legendary Minneapolis soul band The Time and Bruno Mars, and a dreamy, kaleidoscopic medley by Beyoncé, resplendent (and Afrofuturistic) in a golden crown and sporting a shimmery baby bump.
The ceremony, however, was marred by technical hiccups. Adele stopped and restarted her tribute to George Michael after seeming to begin the song in the wrong key, perhaps due to an issue with the sound. The singer apologized, saying "I can't do it again like last year," a reference to her technically troubled performance of "All I Ask" at last year's awards. And Metallica singer James Hetfield's vocal mic did not appear to be working for the majority of the band's performance of its song "Moth Into A Flame" with Lady Gaga.
The night's big winners included David Bowie, who was posthumously awarded five Grammys for his album "Blackstar," and Chance the Rapper, who took home Best Rap Album and Best Rap Performance, and became the first independent musician to win Best New Artist.
Among the local winners were Stoughton native Lori McKenna, who won Best Country Song for penning Tim McGraw's "Humble and Kind"; the Cambridge-based Yo-Yo Ma & the Silk Road Ensemble, which took home Best World Music Album for "Sing Me Home"; and the Boston Symphony Orchestra, which won Best Orchestral Performance for "Shostakovich: Under Stalin's Shadow — Symphonies Nos. 5, 8 & 9."
Adele's co-writer and producer Greg Kurstin, a graduate of Berklee College of Music, got to share the night's brightest spotlight with his collaborator. Though Kurstin was cut off during his acceptance speech for Song of the Year, Adele made sure to give him his moment when they returned to collect the Grammy for Record of the Year.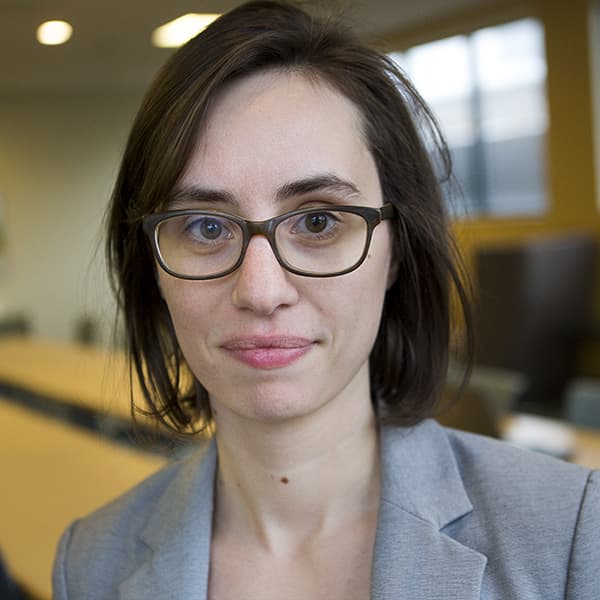 Amelia Mason Arts And Culture Reporter
Amelia Mason is an arts and culture reporter and critic for The ARTery, WBUR's arts and culture team. She covers everything from fine art to television to the inner workings of the Boston music scene.