Mary Timony Revives Helium, Boston's Most Inventive '90s Rock Band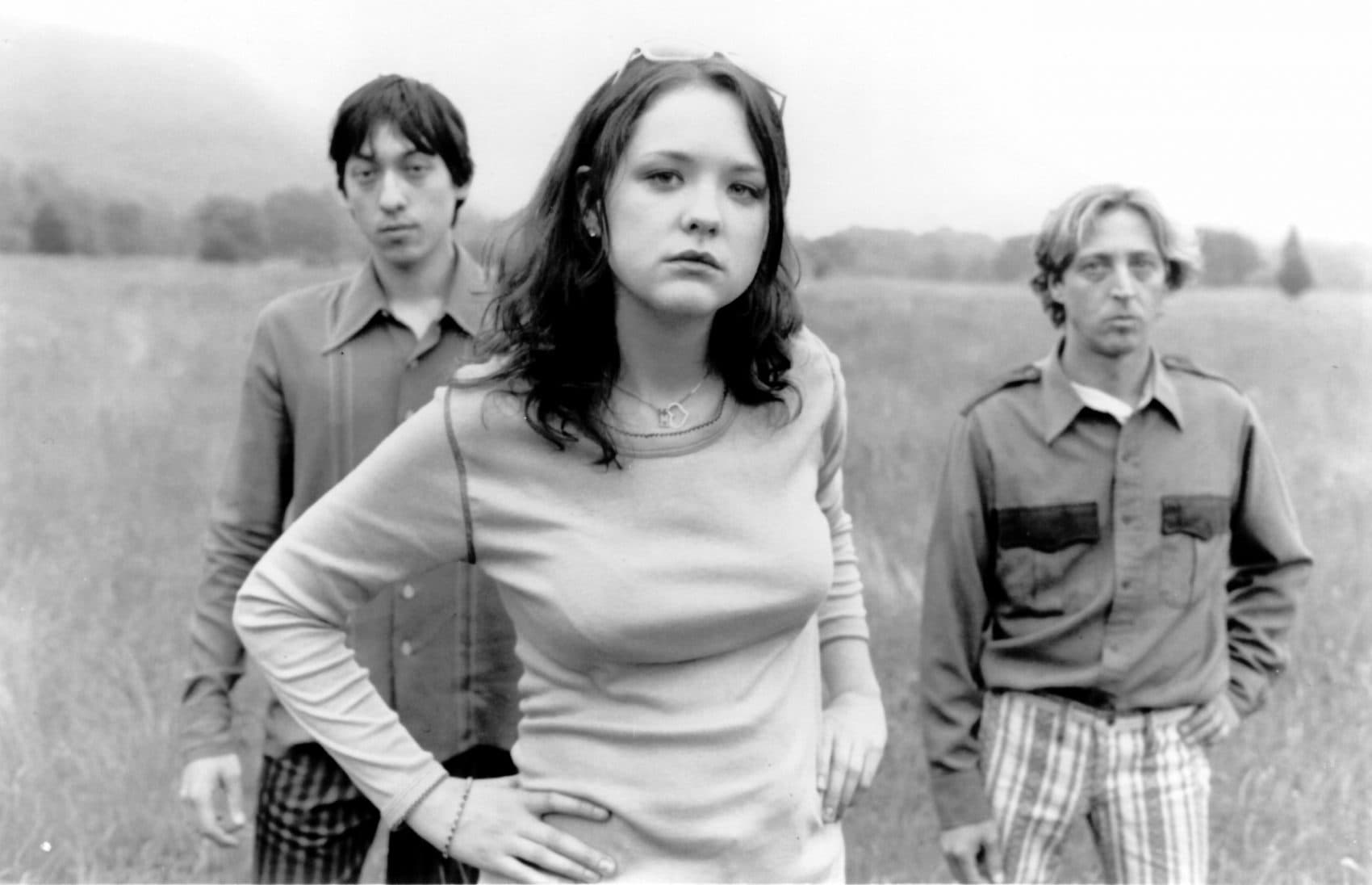 This article is more than 4 years old.
Back in the early 1990s, Mary Timony lived in a shared apartment on Pearl Street in Cambridgeport with a bunch of other musicians. She counted among her roommates Claudia Gonson of the Magnetic Fields and Joan Wasser of The Dambuilders (better known today as Joan As Police Woman). Timony herself was the singer, guitarist and main songwriter for the band Helium. In between writing songs, rehearsing with the band in a shag carpet-covered practice space in Allston and hanging out at the nearby Middle East nightclub, Timony worked at the Rounder Records shipping warehouse, shrink-wrapping CDs and packing them in boxes.
The apartment was full of mice; the Rounder gig was just one of many crappy jobs Timony worked in those days. It probably didn't seem like a time to look back on fondly, but a new collection of rare and previously unreleased Helium material invites us to do just that.
"Ends With And," which Matador Records released on May 19, can be downloaded or purchased as a set of two LPs. Along with "Ends With And," Matador re-released Helium's two full-length albums, 1995's "The Dirt of Luck" and 1997's "The Magic City" — archetypes of '90s indie rock that brim with experimentation and unleash flashes of feminist fury. The re-release of "The Magic City" also includes a copy of Helium's 1997 EP "No Guitars."
After "The Magic City," Timony and bassist Ash Bowie, who were a couple, broke up. They meant to get back into the studio one day, but in the end the band fizzled, the whole of its legacy confined to just two albums and a handful of EPs.
Many of the tracks on "Ends With And" — culled from old demos and long out-of-print EPs — were excavated from what Timony describes with a laugh as "a vortex of tapes in my basement." Going back through them, she says, was "like looking at your diaries from, you know, high school — that same kind of feeling." The liner notes include a Helium history penned by Timony with some help from former bandmates and collaborators, a frank and colorful autobiography that offers an appealing glimpse into the band's haphazard-yet-inspired beginnings. "The landlord ran a day care in the apartment below us, and next door there was a crack dealer who blasted slow jams day and night," Timony writes of the apartment on Pearl Street.
To promote the releases, Timony is embarking on a short tour that includes a stop at the Sinclair in Cambridge on Saturday, June 10. It's not exactly a Helium reunion — Timony will be backed by members of the Brooklyn indie-pop outfit Hospitality. Timony explains that Bowie couldn't get enough time off from work to go on tour. "He just could not do it," she says. "I asked him a million times." Helium's drummer, Shawn King Devlin, still lives in the Boston area, and may make an appearance at the gig.
Even without the full lineup, the show is an exciting prospect for Helium fans. The band has always occupied its own peculiar place in the rock canon, connected at once to Timony's roots in D.C. punk, the adjacent riot grrrl movement, the Boston college rock scene and even progressive rock. At the center of it all was Timony: her voice, that ethereal drawl which managed to sound simultaneously bored and heated, and her guitar work, at once searching and explosive. Helium was not just another college rock band. Its members posed as slackers, but they were explorers, never satisfied with anything too simple or neat.
Timony grew up in Washington, D.C., where she studied classical music before forming the brief-but-beloved alt-rock band Autoclave. She moved to Boston to attend Boston University and stayed in the area for 16 years before moving back to D.C., where she currently resides, making her living partly by teaching music. In the years since Helium disbanded, Timony has released four solo albums and, along with Carrie Brownstein of Sleater-Kinney, co-fronted the short-lived-but-loved Wild Flag. More recently, she turned her attention to a new project, the D.C.-based power-pop trio Ex Hex, which released its tightly-coiled debut "Rips" in 2014.
I interviewed Timony back in 2015 when she was in town with Ex Hex. She and her bandmates, Betsy Wright and Laura Harris, spoke about the tack they took when writing the songs on "Rips" —  how they thought of themselves as being like a Stax writing team, filing the songs down to their barest, most direct essentials. Timony noted then that this was a different technique than she was accustomed to using. "Personally I just was in a mode where I wanted to approach music from a different part of my brain a little bit. I don't even have anything to be angry about anymore, or I don't have as much angst as I did at one point," she told me then.
Now, speaking to Timony over the phone, I want to know — what was it like to revisit her old work? But she tells me not to read too much into the contrast between her music then and now. "Helium was ... coming from more of an art place, like a stream-of-consciousness place," Timony says. "So that's all I meant — it's not this big dramatic thing."
"A lot of Helium songs I just feel like somebody else wrote them and I just don't even feel connected anymore — but I like them," Timony says now. "Mostly I notice I just was going for it. I had no shame." She laughs. "Didn't second guess myself at all, I was just going for it. Now I think I'm much more careful and scared of putting out something bad."
Mostly, the project has made her realize just how long she's been in the game. "Compared to other people that played music, I guess I've stuck with it for a long time," she says. "Whereas most people that do it stop if they're not making enough money, the thing that's different about me is that I didn't stop even though I wasn't making money." She chuckles wryly.
Business was never really Helium's strong suit, either. "Maybe we weren't always the best at ... being performers and being smart business people and touring enough and making the best business decisions. And it turns out that's the stuff you really need to be good at to do well," Timony says.
"Ash and I were just super into the creative process," she continues. "Especially Ash. I learned so much from him. He was always trying to, you know, just get really weird and out-there and push himself to make new sounds. He's a real artist. So he was a great person to be in a band with. And Shawn, same way — creative person and loves making art."
Listening back, Helium sounds in many ways like a prototypical '90s alt-rock band. But Timony tells me that the poorly-reviewed "The Magic City" "was weird enough that people didn't know what to make out of that record." That was the album that earned the band its medievalist reputation, thanks to baroque-sounding melodies and the occasional reference to dragons. (Timony describes the band's interest in mythology and the Middle Ages as "something we were kind of into, in a jokey way, but not in a jokey way.")
Now the album comes across as appealingly playful, rather than heavy-handed, as the band ventures winningly into progressive rock territory. Timony possesses a keen ear for melody and an ability to spin long, ever-morphing compositions into heady, meditative journeys.
"The thing that I'm most proud of, when I look back at the records, is that we pushed ourselves to sound different than other stuff," Timony says. "And I think we were, especially with 'The Magic City,' there weren't a lot of bands making records then that sounded like that. I think that record sounds pretty normal now, so that's pretty cool. It doesn't sound as dated, you know?"
Perhaps the greatest gift of "Ends With And" was that it gave Timony a reason to catalog all those basement tapes and store them safely on her hard drive. "That felt really good — just to save it and get it in one place," she says. "Because I mean, those tapes would've been lost."
Timony's favorite tracks on "Ends With And" are the ones she and Bowie recorded as part of a DIY duo project they dubbed Led Byrd. The songs — "Dragon #1" and "Fantastic Castle" — exhibit the chintzy charm typical of homemade cassette 4 tracks. Yet they hum with the same uninhibited inventiveness that defined Helium; whatever the context, Timony and Bowie couldn't help but be themselves.
Then again, Timony probably wouldn't want me to read too much into it. Helium, the apartment on Pearl Street, the songs on "Ends With And" — these things are worth recalling, and maybe that's enough.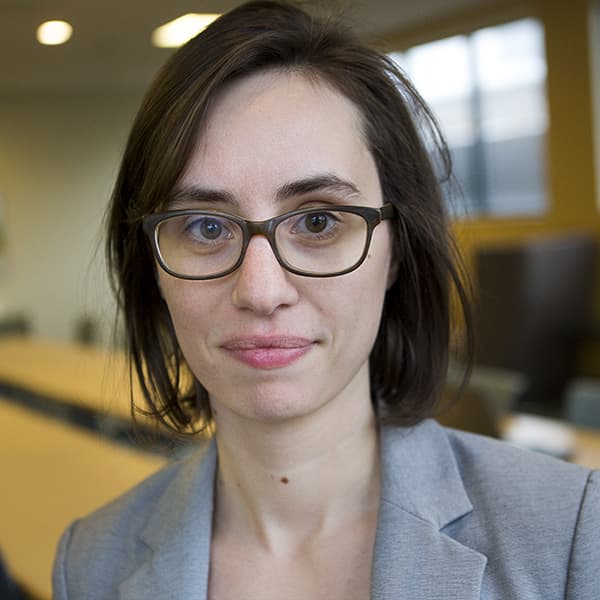 Amelia Mason Arts And Culture Reporter
Amelia Mason is an arts and culture reporter and critic for The ARTery, WBUR's arts and culture team. She covers everything from fine art to television to the inner workings of the Boston music scene.