'Echo In The Valley' Mixes Outside-The-Box Dance With Banjo Prowess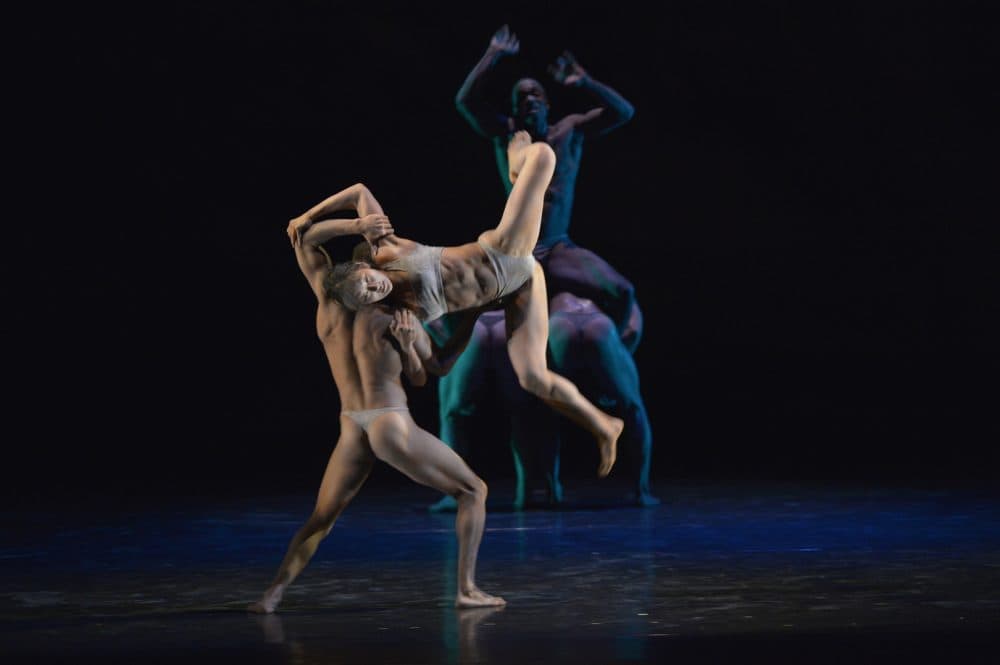 This article is more than 3 years old.
The dance company Pilobolus is known for its outside-the-box thinking and extreme athleticism, while Béla Fleck and Abigail Washburn are known for their Grammy Award-winning music and prowess with the banjo. In Boston this weekend, they team up for a new collaboration: "Echo in The Valley," a Pilobolus performance inspired by the Appalachian atmosphere of Fleck and Washburn's album of the same name.
"Echo in The Valley" — the third installment in a four-part performance -- weaves together sparse lighting, a small wooden platform and Fleck and Washburn's music to create an environment that aims for dark and eerie, while simultaneously expressing hope and resilience.
Here's a song from Béla Fleck and Abigail Washburn new album, "Echo in the Valley":
"Essentially, the piece came out of an ongoing interest in the rural music that Abigail and Béla are expert in, merged with an interest on our part to do something that had a ghost story feel," says Itamar Kubovy, executive producer of Pilobolus. "The idea was for them not to score a dance, but to say, 'Let's look at what you're doing, what we're doing and see where our imaginations meet.' "
The performance is further driven by narrative, a common tool in Pilobolus' wheelhouse. The quartet of dancers tells the story of Appalachian coal miners who find a body underground, and incorporates clogging, a traditional Appalachian dance form.
"The song lyrics deal a lot with a coal mining community -- we think with all the stigma, the hot button issue with coal, it was interesting to think about the music and the human aspect of that kind of world," says Kubovy.
Pilobolus will perform "Echo in The Valley" along with three other works from Friday, Oct. 27 to Sunday, Oct. 29 at the Boch Center's Shubert Theatre. Jacob Warren, one of the dancers in the Echo quartet, is particularly excited to perform in Boston, as he grew up in the area.
"The little kid in me got excited [when I saw the tour schedule]," he says. "The show we're bringing to Boston is a pretty crazy ride -- it covers a little bit of everything Pilobolus has up its sleeve, and it's unlike anything a lot of people will have seen."
Warren isn't the only one with a Boston connection. Fleck also spent time in Boston in the '70s, and has a particular fondness for the Sanders Theatre, where he and Washburn will be playing as a duo in November.
"We love playing the Sanders Theatre," says Fleck in an email. "I've been going there as an audience member since my own Boston years, 1976-79, and making the big time to me was always playing the Sanders Theatre."
The married couple will perform on Thursday, Nov. 16, featuring both new and old work exploring both Appalachian and Chinese musical traditions.
"We'll be playing a lot of new music from 'Echo in The Valley,' and stuff from our first project as well," he says. "After four years of playing together, we feel we're improving, and look forward to getting out there to do it!"
---
Pilobolus is in Boston from Friday, Oct. 27 to Sunday, Oct. 29 at the Boch Center's Shubert Theatre. Béla Fleck and Abigail Washburn perform on Thursday, Nov. 16 at the Sanders Theatre.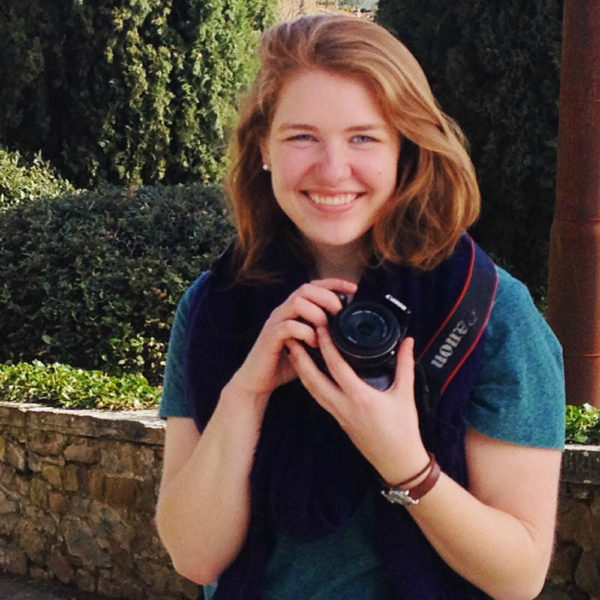 Hannah Chanatry Producer, All Things Considered
Hannah Chanatry is a producer for WBUR's All Things Considered.