5 Things To Watch For At The Grammys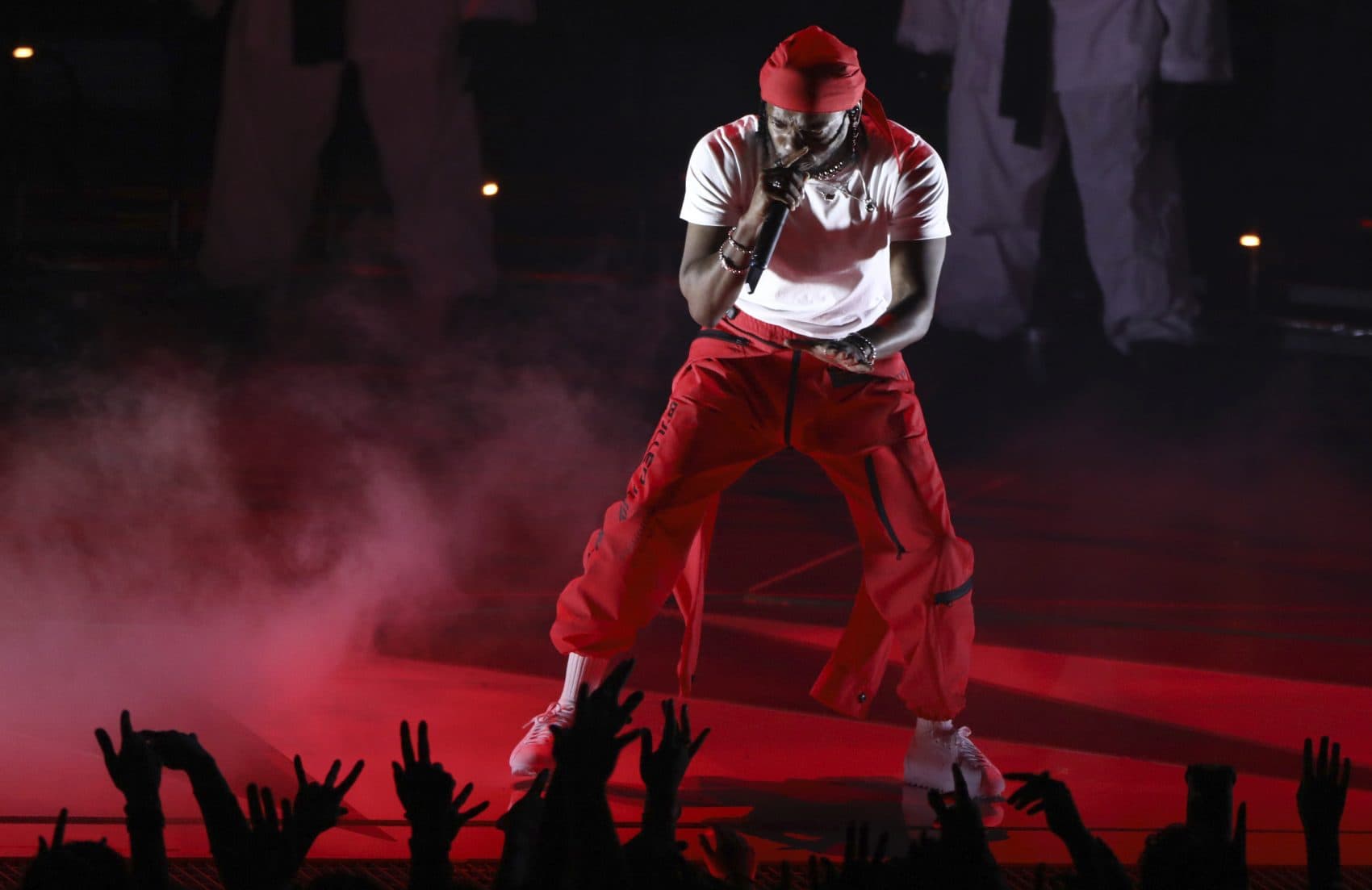 This article is more than 3 years old.
It's hard to think of anything more simultaneously boring and high-stakes than the Grammy Awards. It is on that stage, over the course of a bloated ceremony replete with pyrotechnics, self-congratulatory platitudes and ill-advised musical mashups, that our deepest cultural preoccupations play out. When Macklemore, in a queasy demonstration of guilt and self-satisfaction, Instagrams his regret for beating Kendrick Lamar, when Will Smith boycotts the ceremony for not televising the award for Best Rap Performance, when Lady Gaga emerges from a giant glowing egg, we have no choice but to pay attention.
The 60th annual Grammy Awards, hosted by James Corden, air on Sunday, Jan. 28 starting at 7:30 p.m. EST. You can watch the show on CBS (in Boston, WBZ Channel 4) or livestream on CBS' website or app. All the non-televised awards will be presented during the Grammy Awards Premiere Ceremony, hosted by Paul Shaffer and available to stream online at grammy.com from 3 to 6 p.m. EST. Red carpet coverage begins at 6:30 p.m. EST, and is only available online.
The setup this year is less sensational than last, when Adele and Beyoncé went head-to-head in all the major categories. But there is still plenty to gawk at and argue over — not least of which is the fact that women make up less than 10 percent of all Grammy nominees in the last six years. If you're not sure who to cheer for or what to be angry about, read on.
Who's performing?
The performances at the Grammy Awards are extravagant, high-production affairs that always have a slightly bizarre tinge to them, often delightfully so. It's thanks to the glut of musical acts that the ceremony frequently stretches past the 3-hour mark (and that the low-profile awards are given out in a much less glamorous pre-ceremony). But it's also the only reason anyone tunes in. This year's lineup is particularly strong. R&B breakout SZA is slated to perform, along with the newly-anointed queen of hip-hop, Cardi B. Both Kendrick Lamar and Childish Gambino are sure to deliver electrifying performances, and my money's on Kesha singing her scorching, defiant hit, "Praying." Plus — Miley Cyrus joins Elton John in what promises to be Something. (Check out the full lineup.)
Will this be Kendrick's year?
Kendrick Lamar's recent rise has been meteoric; since the release of his debut studio album in 2011, the 30-year-old has managed to catapult himself into the rarified echelon of cultural significance occupied by modern greats like Jay-Z and Kanye West. The rapper has been nominated for Grammy Awards in the past and won a few, but the general consensus is that the Grammys have failed to recognize him to the degree that he deserves. Now, with seven nominations (a feat bested only by Jay-Z, who claimed eight), Kendrick may at last achieve a proper "sweep" of the awards, Adele-style.
Will hip-hop and R&B triumph?
Kanye's interruption of Taylor Swift during her acceptance speech at the 2009 MTV Video Music Awards may have been dramatic, but it was not without precedent — hip-hop and R&B artists have long complained of being sidelined by mainstream awards. The history of the Grammys is littered with infamous snubs and upsets, from the late addition of a Best Rap Album category in 1996 to just last year, when Beyoncé's magnum opus, "Lemonade," lost to Adele's unremarkable "25." In 2017 Nielsen reported that hip-hop/R&B overtook rock as the most popular genre for the first time in history. Incredibly, the Grammy nominations actually reflect this shift — rap and R&B artists dominate the general field and the Album of the Year category does not include a single white man for the first time since 1999, when women briefly, triumphantly overtook the field.
Will politics play a part?
Last year, anti-Trumpism was the political statement du jour, with artists like A Tribe Called Quest and Katy Perry offering pointed critiques of the president and expressing support for immigrants, women and LGBTQ folk. Now it's #MeToo, the national reckoning with workplace sexual harassment and assault that has brought down powerful men in entertainment and media. Still, the music industry has remained relatively unfazed by the movement — despite disturbing and well-documented allegations against R. Kelly, Kesha's highly-publicized accusations against her former producer Dr. Luke and numerous allegations of sexual assault against the hip-hop mogul Russell Simmons and the rapper Nelly. It's unlikely that #MeToo will cast quite the shadow over the Grammys that it did at the Golden Globes, but with Kesha on the docket it won't be entirely absent, either.
Will Boston come out on top?
Bostonians are always eager to claim our own, and the Grammys offer many opportunities to do so (mostly thanks to Berklee College of Music). This year, violinist and Berklee professor Sara Caswell is up for Best Improvised Jazz Solo, and if she wins she'll make history as the first woman to triumph in that category. Other Beantown-indebted artists include Berklee dropout Aimee Mann, who got her start in Boston in the '80s and earned a nod for Best Folk Album; Sylvan Esso, whose lead singer Amelia Meath hails from the Boston area and whose sophomore effort "What Now" is up for Best Electronic/Dance Album; the Berklee-educated Imagine Dragons, who racked up two nominations for their album "Evolve;" and the producer Alex Lacamoire — another Berklee grad — who is nominated for his work on the cast recording of "Dear Evan Hansen."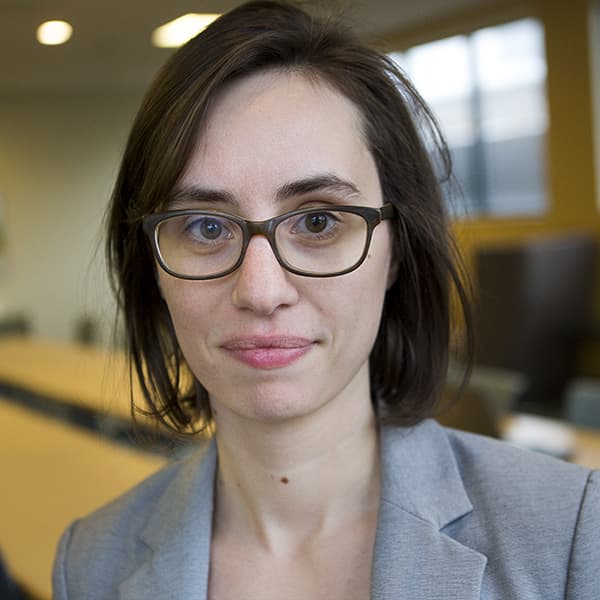 Amelia Mason Arts And Culture Reporter
Amelia Mason is an arts and culture reporter and critic for The ARTery, WBUR's arts and culture team. She covers everything from fine art to television to the inner workings of the Boston music scene.