It's An Impossible Weekend For Boston-Area Opera And Classical Music Lovers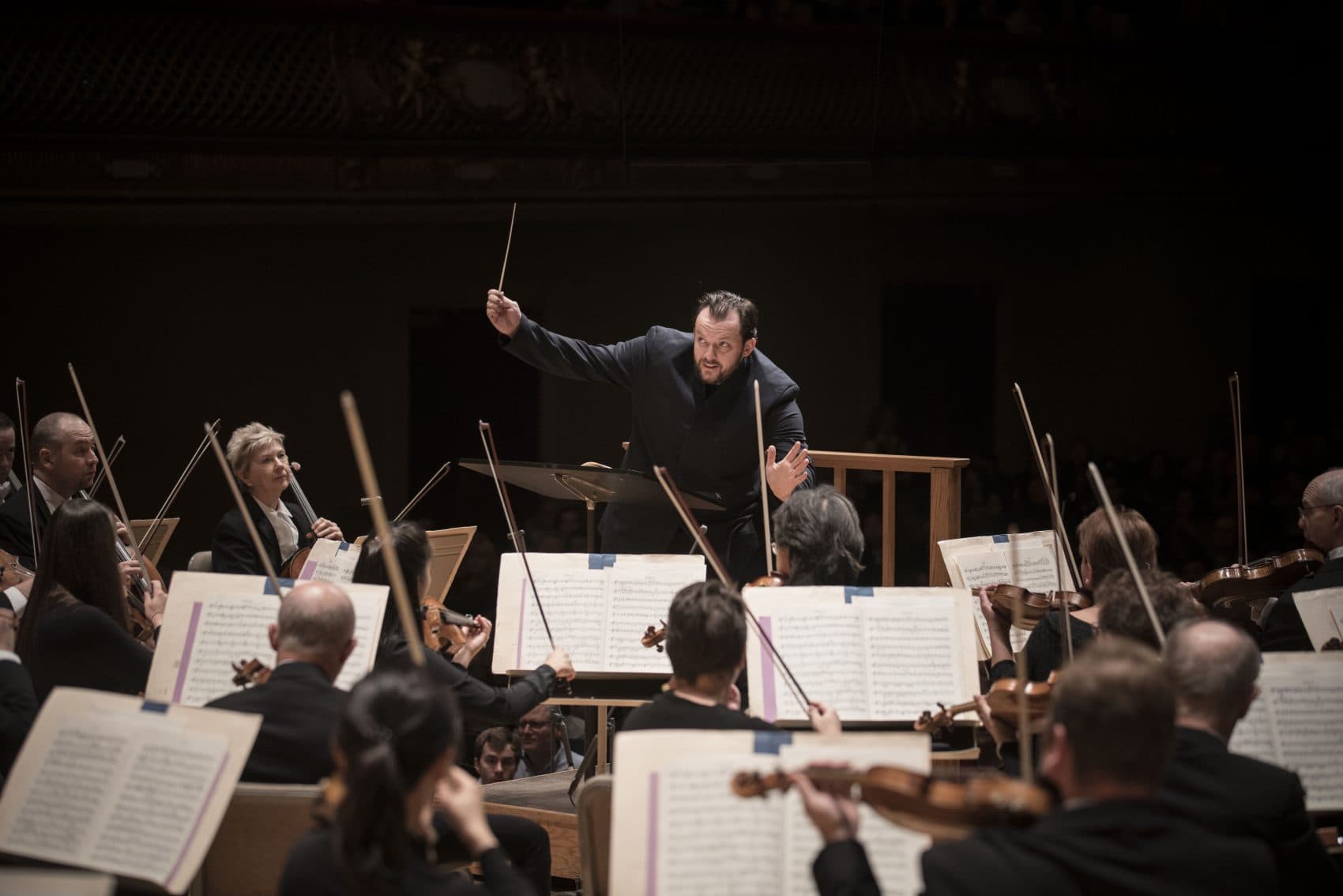 This article is more than 3 years old.
Any one of the musical events on this coming weekend's calendar would make that weekend one to make one's heart beat faster. The problem is that because there aren't enough days in a weekend, to attend all of these notable events would be, in Samuel Goldwyn's immortal two-word phrase, "im possible."
Boston Symphony Orchestra
On Thursday, April 5, and Saturday, April 7, superstar German tenor Jonas Kaufmann will be at Symphony Hall with Andris Nelsons leading the Boston Symphony Orchestra in the second act of Wagner's "Tristan und Isolde," the act that includes the great love duet and ends with the mortal wounding of Tristan.
Tristan is one of the most demanding heroic roles in opera and one of the greatest challenges for a tenor. Few tenors alive today are capable of rising to the occasion, but Kaufmann, with his big and burnished voice and craggy movie-star good looks is at the top of the heap.
In his only previous appearance with the BSO, opening night of the 2014 season, he sang the long narrative from Wagner's "Lohengrin," on a program that featured Nelsons conducting the prelude to "Tristan" and the famous "Liebestod" ("Love-Death"), with soprano Kristine Opolais, his now ex-wife (last week's shocking news) — both conductor and singer far out of their comfort zones.
But Tristan is a new role for Kaufmann, and Bostonians will get to hear him do it before anyone else (the concert will be repeated at Carnegie Hall the following week). Finnish soprano Camilla Nylund sings the equally daunting role of Isolde, and the rest of the cast includes mezzo-soprano Mihoko Fujimura as Isolde's handmaid Brangäne, bass Georg Zeppenfeld as the betrayed King Marke, tenor Andrew Rees as the villainous Melot, and Boston baritone David Kravitz as Tristan's faithful retainer Kurwenal. The day before the first concert, the Boston Wagner Society is holding a discussion and singers' roundtable on the subject of "Tristan und Isolde." Radio host Ron Della Chiesa will be joined by Nyland, Kravitz and Rees for the roundtable, and Met radio host William Berger, stage designer William Fregosi, and composer Jeffrey Brody will be speaking on the history and production of "Tristan" (Boston Conservatory, Houston Hall, April 4).
The program begins with Wagner's tender orchestral piece composed as a birthday gift for his wife Cosima after the birth of their son, the "Siegfried Idyll." In order to give the singers a rest, the usual Friday BSO concert will consist of Nelsons repeating from a couple of weeks ago Shostakovich's monumental Symphony No. 4, perhaps the best of his Shostakovich efforts so far.
Odyssey Opera
Across the street at the Huntington Avenue Theatre, on the very same evenings as Kaufmann's appearances with the BSO, Odyssey Opera brings to Boston a Verdi rarity no lover of Italian opera would dream of missing, "Giovanna d'Arco," the climactic entry in Odyssey Opera's "Trial by Fire" season devoted to musical works about Joan of Arc and the Hundred Years' War.
"Giovanna" is Verdi's seventh opera, composed six years before "Rigoletto," his 17th opera and first unqualified masterpiece. The familiar story has an original libretto by Temistocle Solera, the librettist for Verdi's very first opera, "Oberto," his third opera (and first hit) "Nabucco," and two other early Verdi operas.
The music itself has a spotty reputation, but as with most early Verdi, I find it irresistible (beware of ear-worms!), with some fresh, colorful writing for winds. With Joan as the central character, it's been a vehicle for such legendary sopranos as Renata Tebaldi and Montserrat Caballé, and more recently Anna Netrebko. Here's an all-star cast — Caballé, Plácido Domingo and Sherrill Milnes, conducted by James Levine — in the powerful final scene:
Odyssey's Joan is Korean soprano Haeran Hong, recent grand prize-winner of the International Queen Elisabeth competition. She sings leading roles in regional and international companies and at the Met sings demanding small roles (a Flower Maiden in "Parsifal") and covers major roles. Here's the disarming Mozart she sang for the Queen Elisabeth prize:
One cause for my optimism about this production is music director Gil Rose's previous success in 2013 with even earlier Verdi, his second opera and first comedy, "Un Giorno di Regno" ("King for a Day") — one of Boston's liveliest opera productions in recent years.
Celebrity Series
If you can't bring yourself to miss either of these once-in-a-lifetime events, then you'll have to give up the Celebrity Series concert at Jordan Hall on Saturday, April 7, featuring one of the Metropolitan Opera's most beloved stars, African-American bel canto tenor Lawrence Brownlee. (Illness has forced Wagnerian bass-baritone Eric Owens, with whom Brownlee was supposed to share the program, to cancel.)
Brownlee, accompanied by pianist Myra Huang, will now sing Schumann's great song cycle "Dichterliebe," songs by Scarlatti, Torelli, Donizetti, and Rossini, the famous aria with the nine high Cs from Donizetti's "La fille du régiment," and the sublime tenor aria from Bizet's "Les pécheurs de perles." The program will close with four spirituals.
I can't bear to miss this. But I can't bear to miss either of the other two.
Even More — From Handel & Haydn To New England Conservatory
And I haven't even mentioned some of the other musical programs all happening this same weekend, including a rare performance of Purcell's enchanting "The Fairy Queen" (an adaptation of Shakespeare's "Midsummer Night's Dream") with the Handel & Haydn Society, led by Harry Christophers at Jordan Hall (Friday, April 6 and Sunday, April 8). The Boston Early Music Festival is presenting the wonderful vocal ensemble Stile Antico in a performance of Tomás Luis de Victoria's motet sequence following the story of the Passion, "Tenebrae Responsories," one of the greatest works of the Spanish Renaissance (at St. Paul Church in Cambridge on Saturday, April 7).
There'll also be four performances of Tchaikovsky's "Eugene Onegin" by the stellar students at the Boston Conservatory (Thursday, April 5 through Sunday, April 8). The return of legendary pianist Maurizio Pollini at Celebrity Series on Sunday was cancelled due to illness, but that night there's still a free New England Conservatory faculty piano recital by the extraordinary Roberto Poli in a program devoted to music by William Byrd (at Williams Hall). That same Sunday afternoon, Ashmont Hill Chamber Music, is presenting the Boston debut of Berlin's prize-winning Armida Quartet in a compelling program of Smetana, Prokofiev and Beethoven (at Peabody Hall, 209 Ashmont St., Dorchester).
A dull weekend at home is not an option.
This article was originally published on April 03, 2018.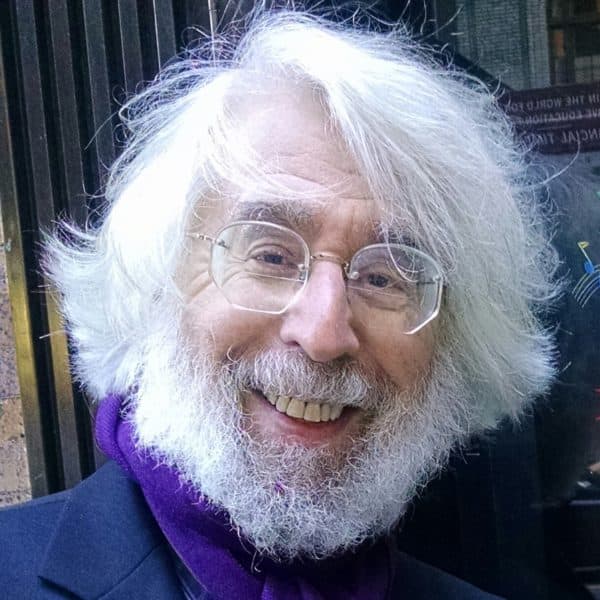 Lloyd Schwartz Arts Critic
Lloyd Schwartz is the classical music critic for NPR's Fresh Air and Somerville's Poet Laureate.