Mark The 5th Anniversary Of The Boston Marathon Bombing By Giving Back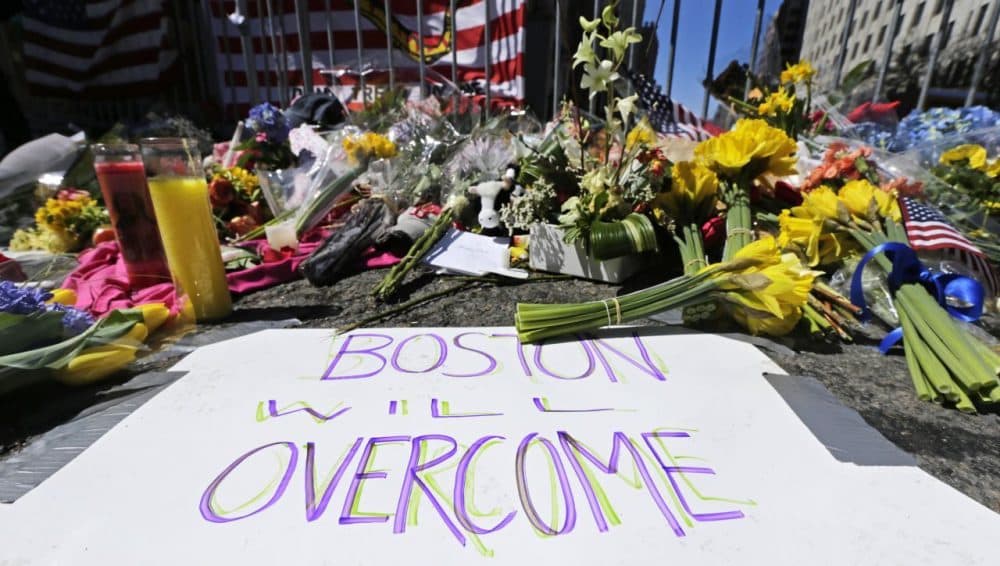 This article is more than 3 years old.
Five years after the Boston Marathon bombing, a hopeful tradition has emerged. One Boston Day has become a de facto holiday — a chance to not only enjoy and celebrate the best of our city, but to also give back and serve our community.
"One Boston Day has turned the Marathon into a movement our entire city has rallied around, spreading the message of kindness and goodwill across the world," Boston Mayor Marty Walsh said in a statement. "April 15 will forever be a day that represents the resilience of the human spirit, and I hope everyone can mark this day in a way that showcases the very best of our city and its people."
There are a number of opportunities to make the most of the day with family and friends. Here's a look at some of the ways you can get involved:
Garden For A Cause
Formed in memory of the youngest bombing victim, the Martin Richard Foundation planned a number of neighborhood projects, including park clean ups, painting and planting in Dorchester on Sunday from 10:30 a.m. to 12:30 p.m. Due to the forecasted bad weather, the foundation is asking for volunteers at some of the sites for a second day of service on April 22. In the afternoon, head to the Martin Richard Foundation Service Village at the IBEW Local 103 for live music, art, and a chance to help a variety of charities with their individual projects.
---
Free Day At The MFA For First Responders
First responders and their families are welcomed to a day of free admission at the Museum of Fine Arts. It's a great opportunity to look at the extensive collections and check out the trippy drawings of M.C. Escher or have a moment of reflection with a Rothko.
---
Take In The Game While Giving Back
While enjoying a day of baseball, take part in the 50/50 raffle. Proceeds from Friday, Saturday and Sunday's games will go to marathon-related charities. New toiletries are accepted at Fan Services Booths at gates B, D and E on Saturday. There will also be a moment of silence on Sunday during the game.
---
Drop Off Socks And Locks
Go to the zoo for the fun of it, and while you're at it, bring a pair of socks! The Franklin Park Zoo will have donation bins on Saturday and Sunday to benefit the homelessness programs of Bay Cove Human Services. (There will also be donation bins at the Hilton at Logan Airport and in Faneuil Hall.)
On the way, swing by the Pine Street Inn — the shelter is also collecting socks, as well as locks for lockers, to benefit the men and women it houses. Donations are accepted 44 Harrison Ave.
---
Thank A Vet
Take the opportunity to thank those for whom service is a life-long commitment, and join the Mayor's Office of Veteran Services as they deliver packages to veterans in the Jamaica Plain and Roxbury, starting at 9:30 a.m. Sunday.
---
Give Blood
The immediate aftermath of the bombing saw a surge in blood donations. This year, Dana Farber and Brigham and Women's Hospital mobile unit — dubbed the "bloodmobile" — will be at Copley Square on Sunday from 9 a.m. to 3 p.m. for those able and willing to give.
---
If All This Giving Back Makes You Hungry...
Go get yourself a burrito — BOLOCO is donating 8 cents from every burrito or bowl purchased through Sunday to the Martin Richard Foundation.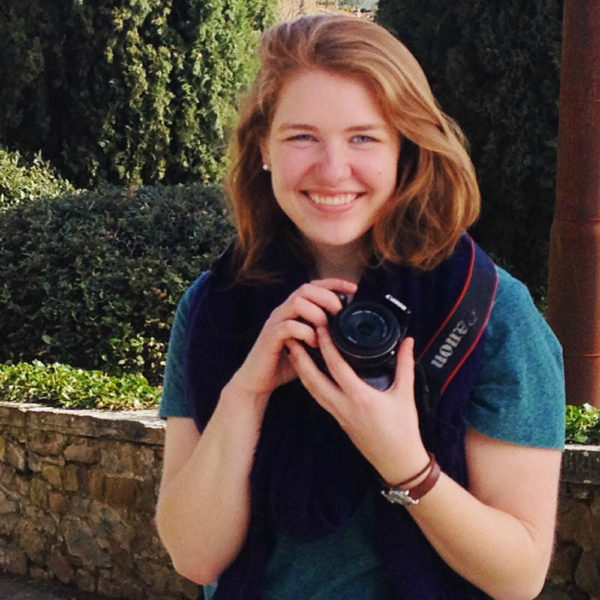 Hannah Chanatry All Things Considered Senior News Writer
Hannah Chanatry is WBUR's senior All Things Considered newswriter.