5 Things To Do This Weekend, From Porchfest To A Parade Of Ducklings
This article is more than 2 years old.
The weather this weekend is supposed to be mixed, with some rain forecast for Saturday. But the springtime event season is on a roll, and there's no stopping it now — so grab your umbrella, and prepare to take in the culture that Boston has to offer this Mother's Day weekend.
Lilac Sunday | Sunday, May 13 | Arnold Arboretum, Boston
I'm a firm believer in making at least one pilgrimage to the Arnold Arboretum in Jamaica Plain every year — and what better time than when the park's 397 lilac plants are in bloom? It's also a great Mother's Day outing.
---
Somerville Porchfest | Sunday, May 13 | Somerville
Porchfest season is upon us! The crowd-sourced, open-air festival, in which residents play music on their front porches and yards, is enormously popular in Somerville. Consult the Somerville Arts Council's handy map to figure out who's playing where and when, or just start on the west side of town and work your way east. The fest was originally scheduled for Saturday, but rescheduled to Sunday — from noon to 6 p.m. — because of the weather. (Check out our guide to the Boston area's many porchfests if you can't make Somerville's.)
---
MFA Late Nites | Saturday, May 12 | Museum of Fine Arts, Boston
Book your tickets in advance for the next iteration of the MFA's massively popular "Late Nites" series. From 8 p.m. until 2 a.m. the museum will transform into a hopping nighttime spot, with a courtyard dance party curated by Boston favorite DJ Leah V and featuring hometown rapper Dutch ReBelle, performance art pop-ups, an all-vinyl set from DJ collective Table Manners, portraiture-inspired choreography from Urbanity Dance and more. (Read more about museums' late night culture from reporter Maria Garcia.)
---
Duckling Day | Sunday, May 13 | Boston Common
"Make Way For Ducklings," the iconic picture book book by Robert McCloskey, is one of Boston's great legacies. And what better way to celebrate a story about a family of ducks marching through the streets of Boston than to watch a parade of people dressed up like ducks, marching through the Boston Common? Families can purchase tickets in advance to partake in the pre-parade "Playtime on the Common," and the parade — which is free and open to the public — kicks off at noon.
---
'The Women Who Mapped the Stars' | Through May 20 | Central Square Theatre, Cambridge 
This is the penultimate weekend to catch "The Women Who Mapped the Stars," the world premiere of playwright Joyce Van Dyke's moving (and informative) tribute to Harvard College Observatory's heretofore unrecognized female astronomers.
This article was originally published on May 09, 2018.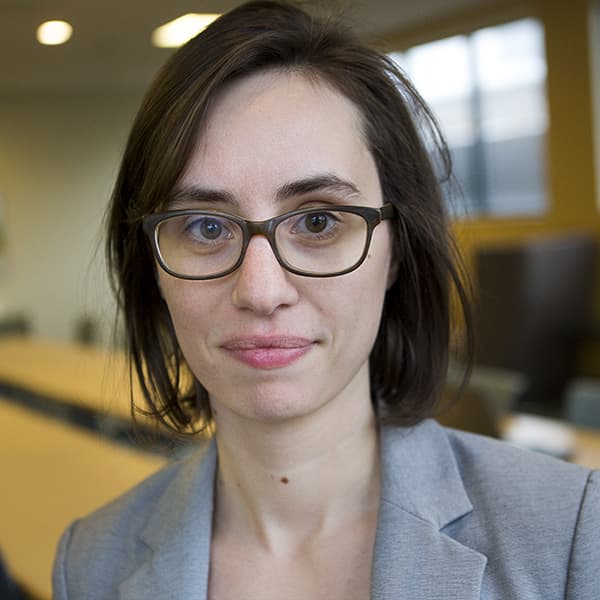 Amelia Mason Arts And Culture Reporter
Amelia Mason is an arts and culture reporter and critic for The ARTery, WBUR's arts and culture team. She covers everything from fine art to television to the inner workings of the Boston music scene.