5 Things To Do This Weekend, From A Pop-Up Magazine To A '90s Alt-Rock Musical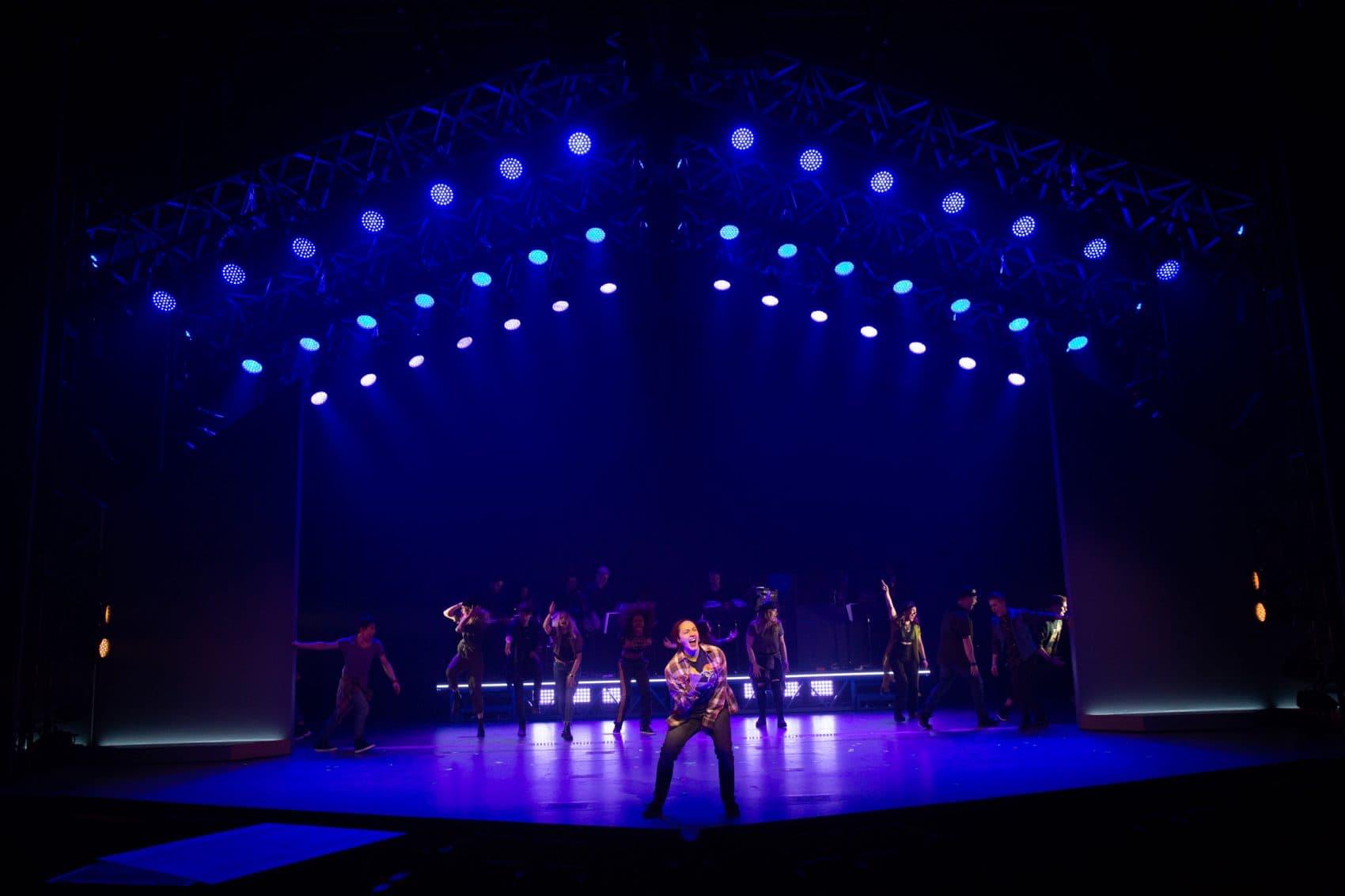 This article is more than 2 years old.
'Jagged Little Pill' | Through July 15 | American Repertory Theater
When I first heard Alanis Morissette's iconic 1995 album "Jagged Little Pill," my immediate thought was, "This would make a great musical!" Just kidding. The "Jagged Little Pill" musical debuting at the American Repertory Theater may be entirely unexpected, but I'm frankly stoked that this masterpiece, long denied its rightful place in the pop canon, is getting another moment in the sun — with a compelling plot to boot. (Learn more about how the musical was created from my colleague Andrea Shea.)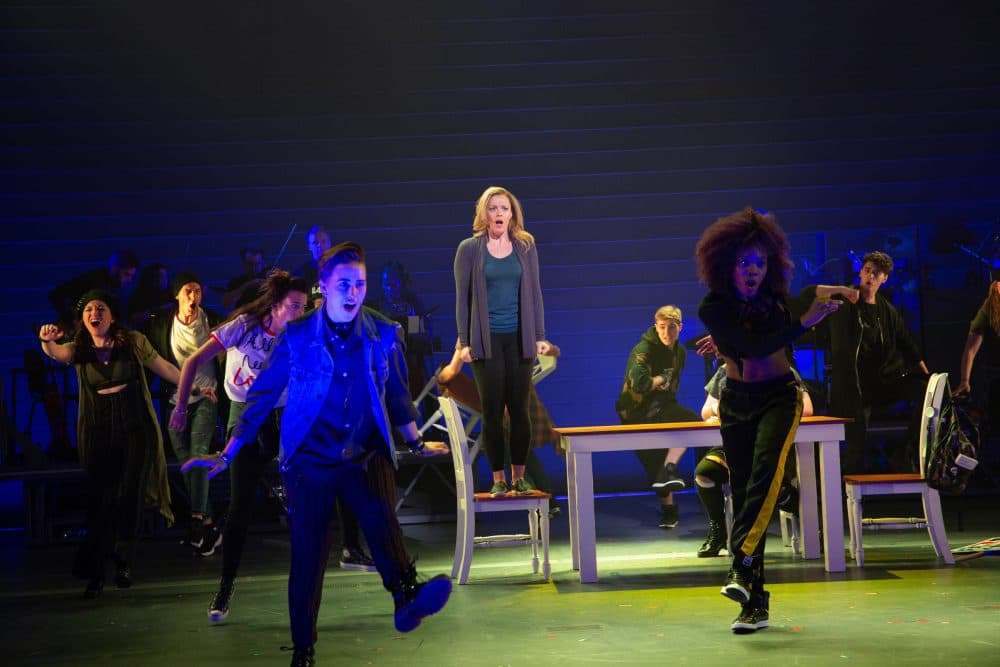 ---
'Show 'Em Whatcha Got' | Saturday, May 19 | Boston Public Library
Back in the '80s, Boston was home to a burgeoning hip-hop scene, which manifested in the proliferation of breakdance crews, street art and the mixtapes of budding emcees. The Massachusetts Hip-Hop Archive has begun the work of collecting artifacts from past decades of local hip-hop culture. A special event at the Boston Public Library invites the public to bring personal hip-hop relics to be scanned and added to a digital archive at UMass Boston. (Check out my feature on some of the artifacts that could end up in the archive, like Rob Stull's shown below.)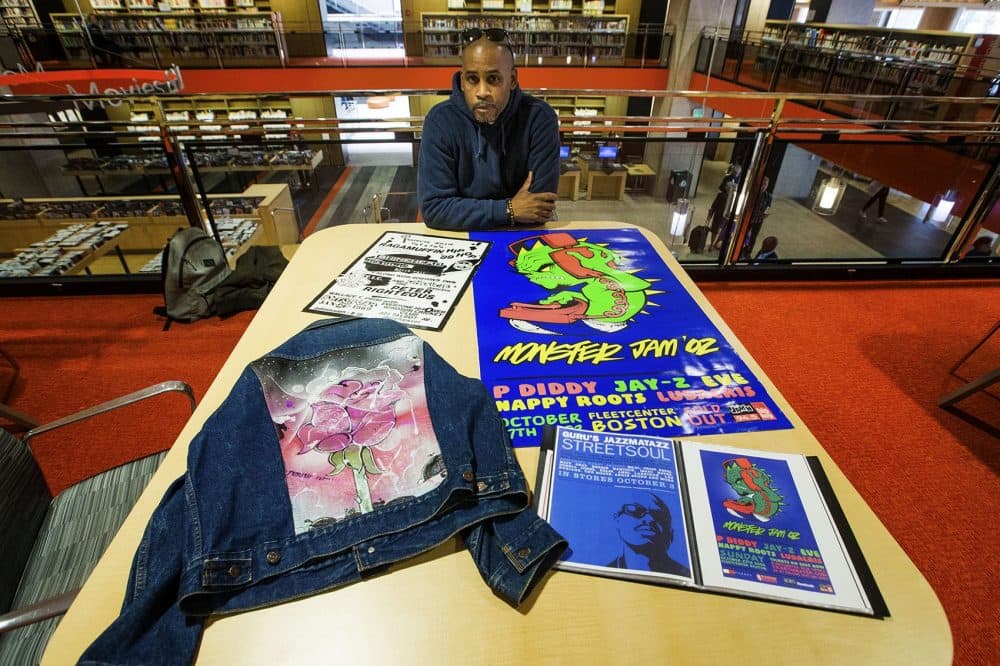 ---
'Pop-Up Magazine' | Saturday, May 19 | Emerson's Cutler Majestic Theatre, Boston
As much as I love curling up with a New Yorker or binging a season of "Serial," I do get tired of the solitude of such activities. "Pop-Up Magazine" aims to change that, with an evening of live journalism — a storytelling show rooted in rigorous reporting. The lineup for the Boston iteration (Pop-Up Magazine is currently on a national tour) includes many of the best reporters and writers working today, as well as original music from Magik*Magik Orchestra. (Read more in our feature from last year.)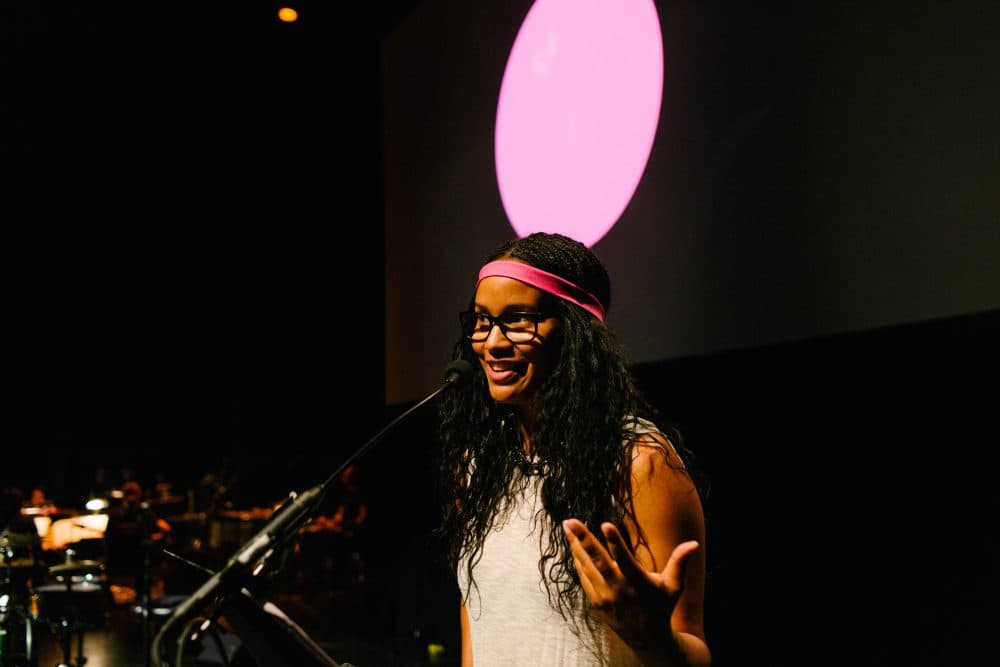 ---
'Trouble in Tahiti' and 'Arias & Barcarolles' |  Through May 20 | DCR Steriti Memorial Rink, Boston
The Boston Lyric Opera explores the dysfunction at the heart of the American Dream with an inventive production of Leonard Bernstein's suburban dystopia "Trouble in Tahiti," which it ambitiously connects with Bernstein's 1988 song cycle "Arias & Barcarolles." (Read more about how Bernstein's upbringing in Massachusetts inspired the opera.)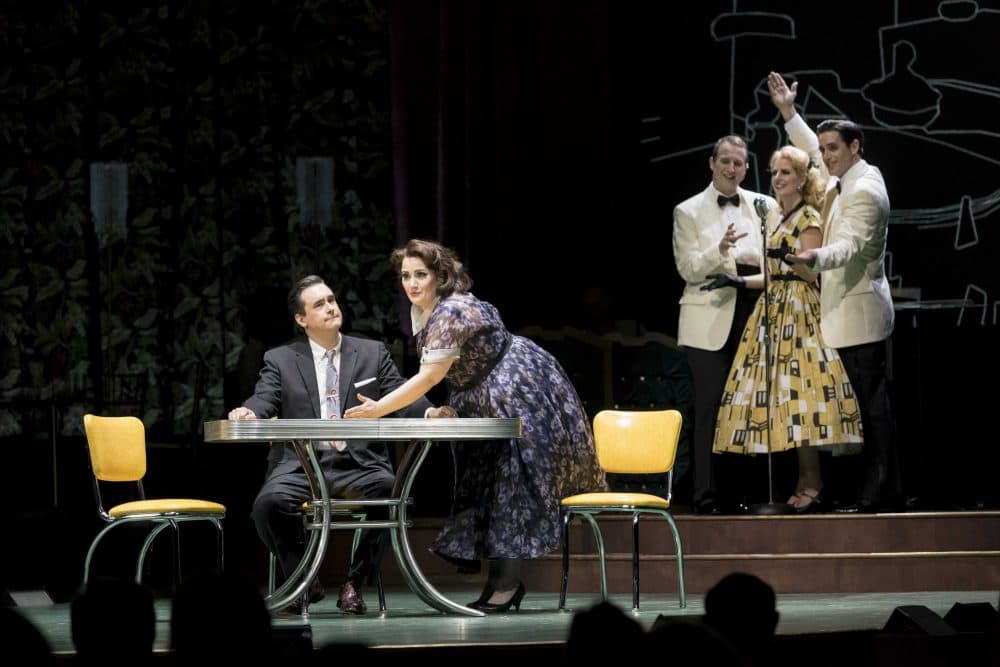 ---
Joshua Redman & Brooklyn Rider | Saturday, May 19 | Berklee Performance Center, Boston
There's nothing I love more than collaborations across genre, especially when they involve unexpectedly like-minded artists. Though they come from different musical worlds, the jazz saxophonist Joshua Redman and the classical quartet Brooklyn Rider possess a similar incandescence, as well as a taste for adventure. No doubt their combination will as well.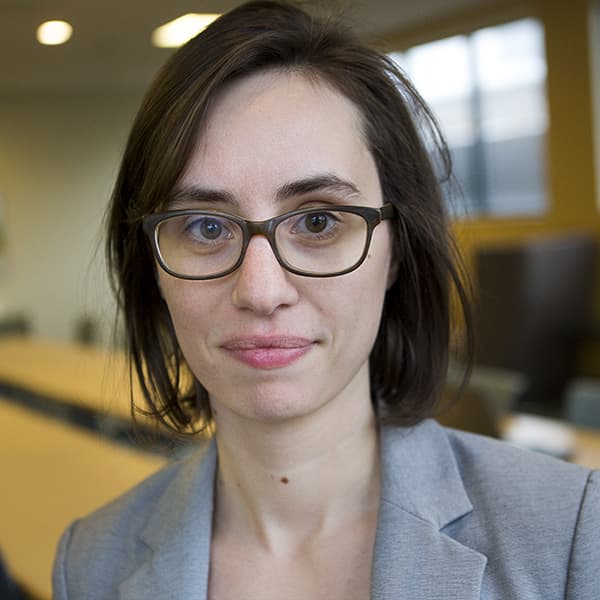 Amelia Mason Arts And Culture Reporter
Amelia Mason is an arts and culture reporter and critic for The ARTery, WBUR's arts and culture team. She covers everything from fine art to television to the inner workings of the Boston music scene.