Harvard Art Museums Hire New Chief Curator From The Met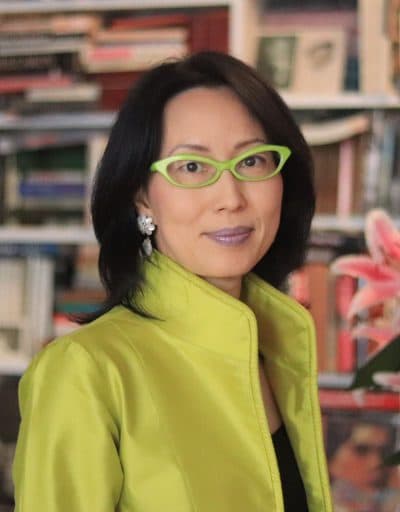 Soyoung Lee will be the new chief curator at the Harvard Art Museums.
She'll be coming to Massachusetts from the Metropolitan Museum of Art in New York where she's held a curatorial positions in the department of Asian Art for the past 15 years.
She says she looks forward to starting this leadership role at the Harvard Art Museums because it enables her to work with museum director Martha Tedeschi "and to really be able to think beyond my own projects, beyond my own area of Korea, or even Asia."
Of course, the Cambridge institution is considerably smaller than the Met.
"That's the question I get," she said on the phone from New York Wednesday, "but I have been here 15 years, had an incredible run, I've been nurtured by really amazing, generous people, I've had many successful exhibition projects -- but this opportunity presented something much broader."
Lee says she hopes to create collaborations with other disciplines across the Harvard campus like the American Repertory Theater. She also wants to expand the museums' reach, "in the Cambridge-Boston area, and perhaps even nationally about what contemporary art is and what it means for our lives and our current issues."
Lee was born in Jakarta, Indonesia, and studied art history at Columbia where she earned her bachelor's, master's and doctorate. She's lived in London, Stockholm, Los Angeles, Seoul and Tokyo.
At the Met, Lee's also been serving on the museum's Diversity and Inclusion Task Force and says it's no secret that representation is an issue many museums struggle with across the country.
"We need to find what that means for the Harvard Art Museums in terms of the representation of the staff and also in the programming and the ways that we can reflect the communities that we serve," she said.
In a statement, Tedeschi said, "We are welcoming Soyoung to our staff at an exciting time, as we further establish our dual role as a premier teaching institution and one of the major public art museums in the dynamic Boston cultural landscape. We are thrilled to have a such a well-respected and gifted art history join our curatorial team."
Lee follows former chief curator Deborah Kao who retired in January, 2017.
Lee begins her new job in September — and she'll be busy. Her long list of duties includes overseeing three divisions in curatorial: European and Asian Art; Modern and Contemporary Art; and Asian and Mediterranean Art. She'll also be responsible for developing Harvard's vast collections.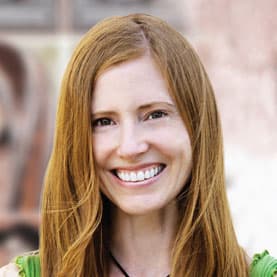 Andrea Shea Senior Arts Reporter
Andrea Shea is WBUR's arts reporter.