In A Fitting Mid-Career Tribute, Boston Society Of Film Critics Honor Director Debra Granik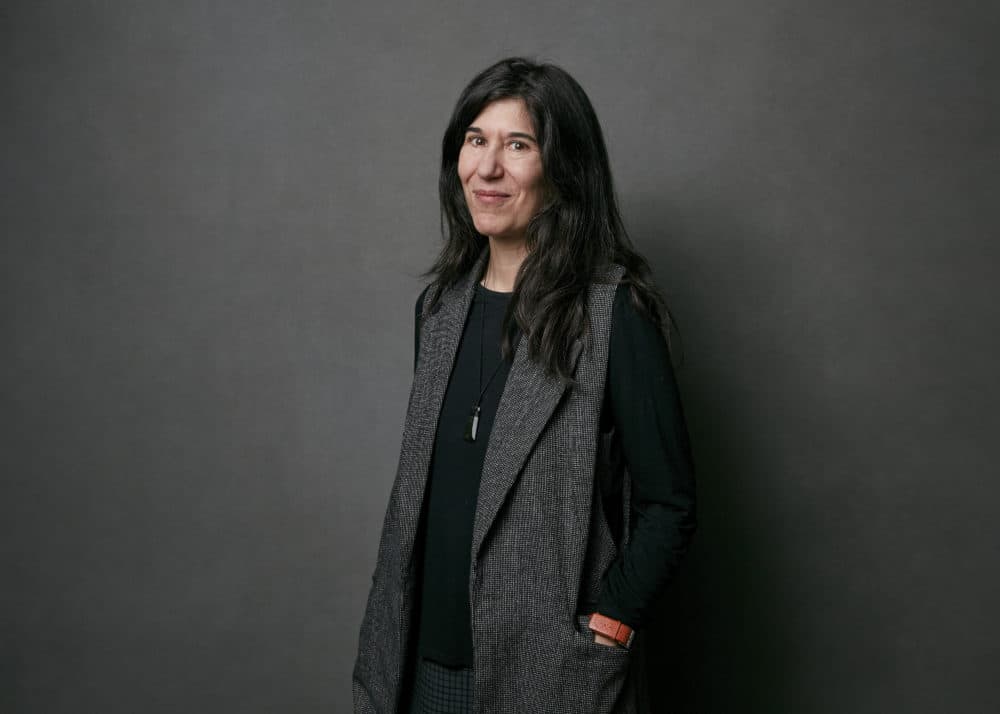 In a past life, director Debra Granik could've been a master stone mason, creating organic patterns from granite slabs pulled from their native soil. Her four features over the last 15 years have all been labors of patience and precision, in some way unearthed. It's artistry that can be missed.
That's not to say Granik's films are relics. No, they're solid. Foundational. Especially as illustrations of American regionalism. And though Granik, who works closely with producer and writer Anne Rosselini, does painstaking research before shooting, her results are intensely dramatic. (Even her 2014 observational documentary, "Stray Dog," efficiently clips along.)
That's at least part of why Granik will receive the Boston Society of Film Critics' inaugural Career Spotlight Award. (Full disclosure, I am a BSFC member.) The award honors her as a "maverick female filmmaker" who demonstrates deep regard for humanity. Many critics can't wait to see what she'll do next. Plus, she hails from Cambridge and cut her filmmaking teeth at Somerville Community Access Television and Women's Video Collective.
Instead of the typical later-in-life retrospectives, BSFC director of awards and special events Greg Vellante explains that this new award honors a mid-career filmmaker. The Brattle will screen all four of Granik's features chronologically from Friday, May 31 to Sunday, June 2. (Granik will be at the Q&A after each of her films.) Films that inspired Granik will screen as well, offering added dimension to her filmography. Vellante and The Brattle's Ned Hinkle collaborated with Granik to choose the pairings. Hinkle acknowledges some of what she selected "shares very close connections with her work while others … seem to come from further afield." The series certainly indicates concerns beyond complicated female protagonists, a strength that can unfairly pigeonhole Granik's work. Regardless, Hinkle says her films point to a filmmaker making "some of the most empathic work" today.
Granik's first feature, "Down to the Bone" (2004), expanded on her Sundance-winning short "Snake Feed." Vera Farmiga, an actor we still haven't seen enough of, plays a slight, glassy-eyed coke addict and mom who struggles to get clean as the men in her life too-casually turn, or return, to drugs. Farmiga's character walks a line that captivates the director through later films.
In 2010 Granik told me, "I'm anxious when women behave badly, yet I want them to be fierce." "Down to the Bone" queues up this tension and poses questions evident in all of Granik's films: How do people cope under the pressure of addiction or the trauma of military service? What does that look like in specific pockets of rural, poor America? And in her fiction films: What happens when women weigh agency against duty? Images of American flags, RV parks, knives, camo and the plucking or skinning of dinner appear and reappear. The mise en scène in each of Granik's films works archly against success as measured by capitalism. Her films also refuse to indulge cinema's obsession with close-ups, particularly of the female face.
Granik's second feature, "Winter's Bone" (2010), earned four Academy Award nominations, including a nod for a breakout by Jennifer Lawrence. She plays an Ozark teen who drops out of school to care for her younger siblings and track down her missing father. A decade ago, there wasn't an abundance of young women's coming-of-age films that went beyond makeup or miniskirts, and this film helped shimmy open a narrative door for thematically similar debuts we're seeing today like Annabelle Attanasio's "Mickey and the Bear" and Haroula Rose's "Once Upon a River."
Hell, "Winter's Bone" blazed the way for Granik's most recent film, last year's astonishing "Leave No Trace." It followed the same themes with a woodsy young woman coming to terms with parental unrest, and with family loyalty at odds with autonomy. In it, every character exudes a simultaneous pain and grace. The story flows easily, yet economically — not a moment lost or out of place. Since I've already reviewed it in full and named it one of my favorites of 2018, I'll move on to Granik's documentary, "Stray Dog" (2014).
While it's often treated as an anomaly or side note (or worse, as evidence the filmmaker "dropped out" for eight years after "Winter's Bone"), "Stray Dog" displays sage artistic instincts, in top form. At first, the main subject, Ronald "Stray Dog" Hall, could be mistaken for a caricature from central casting. He's got the black biker vest covered in medals, the fading tattoos, the bandanna, a cigarette in one hand, can of beer in the other. Granik's clear rapport — one of the most valuable tools in the documentarian's ditty bag — grants access into Hall's celebration of Christmas, his therapist's office, even his bedroom. In one moving scene, a mom who lost her daughter in Iraq tells Hall she's lost, and asks if she will ever find her way back. "Not without help," he says.
Granik frequently talks more like a documentarian than a fiction filmmaker. She uses terms like "socialist realist" to describe her films or compares her curiosities to an anthropologist's. Because she (successfully) cast Hall in "Winter's Bone," the subsequent real-life character study becomes an apt inversion of her ongoing search to put something authentic on screen. This documentary isn't distraction; it's bedrock. In many ways, "Stray Dog" is the large slab that anchors the other, more delicately shaped films.
The documentary's concern with the consequences of masculinity directly connects with many of the supplemental films for The Brattle's series. As just one example, Aki Kaurismäki's wonderfully askew "The Other Side of Hope" (2017) is about a collision of the worlds and eras of men — the crisp, stoic perfection of 1950's masculinity as evoked by a Finnish salesman and his encounter with a modern-day drifter (in this case a Syrian refugee), forced from his home, mistaken for a criminal, because he wants to survive.
In The Brattle's series, "Winter's Bone" is book-ended by two mid-1970s picks, Monte Hellman's "Cockfighter" (about a man so strong, so silent, he refuses to speak until he wins a cockfighting crown) and Robert Altman's "Nashville" (a languorous ensemble portrait in which dialogue overlaps with songs written by those who perform them). Altman's messy, come-one come-all style could seem a bit loosey-goosey compared to the incredibly taut "Leave No Trace." Yet it shares a ground-up spirit with Granik who probably longs to exhale and make whatever damn movie she wants. The companion films also include William Wellman's surprisingly germane "Heroes For Sale" (1933). The companion films may initially confound — they are so ... male. But they show shards of Granik's vision-in-the-making. She may be a woman filmmaker who cares deeply about women's depictions on screen. But widen out the focus already. She's also so much more.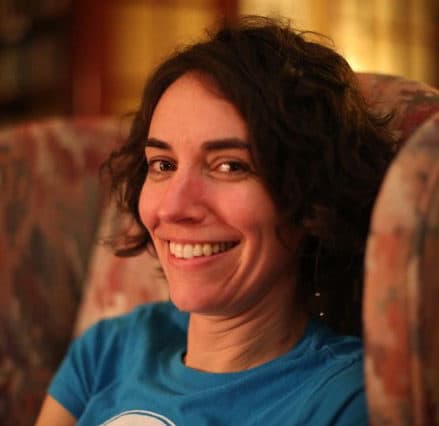 Erin Trahan Film Writer
Erin Trahan writes about film for The ARTery.