'Rocketman' Brings Elton John Pizzazz To The Rock 'N' Roll Narrative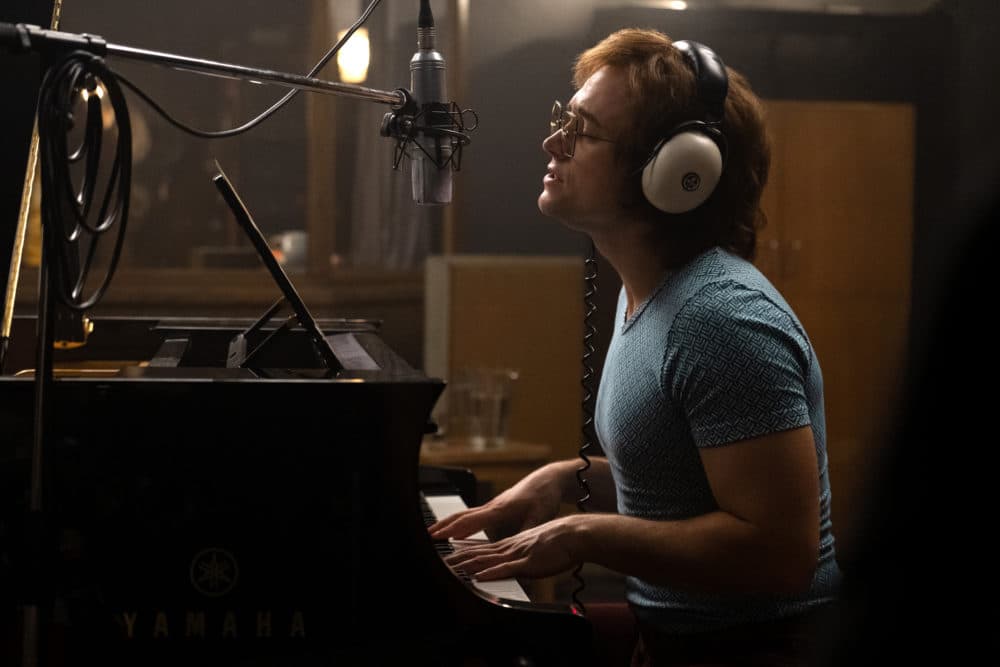 For those who whinged that the Freddie Mercury biopic "Bohemian Rhapsody" played fast and loose with the facts and the timeline — and I was one — it must be said that director Dexter Fletcher's Elton John movie "Rocketman" takes even more liberties with truth.
And it's absolutely fabulous.
"Rocketman" is a magical mystery (and misery) tour through the heights and depths of rock 'n' roll superstardom in the '70s and '80s, a garish Baz Luhrmann-esque fantasia that would have made Ken Russell proud.
You know "Rocketman" is not going to be a standard biopic — or a biopic at all, really — from the get-go. A distressed Elton John, masterfully played by Taron Egerton, exits Madison Square Garden. He grabs a cab and bursts into a rehab facility, joining a circle of recovering alcoholics while fully decked out in a fearsome flame-colored jumpsuit with giant wings and a horned red caplet.
John sits down and lays out his addictions: alcohol, cocaine, sex and, oh yes, he has bulimia. And he has anger management issues.
The rehab setting is where the movie begins and keeps circling back to. We meet 5-year-old Reginald Dwight, a shy, melancholic boy suffering under stern or indifferent parentage, but blessed with uncanny musical ability. That leads to the Royal Academy of Music, an ability to spontaneously write music, beginning to play and sing in a rock band and fortuitously being paired with the man who would become his lifelong lyricist/best friend Bernie Taupin (Jamie Bell, who played Billy Elliot in the movie of the same name in 2000). Taupin drops the lyrics to "Border Song" on him and soon a partnership is born.
John gave "Rocketman" his seal of approval — he's one of five executive producers — but, unlike the Queen controllers, he did not hold back. (Or not much.) John recently told the Guardian, "It took a fairly Herculean effort to get yourself noticed for taking too much cocaine in the music industry of 1970s LA, but I was clearly prepared to put the hours in."
As to the movie, he said, "Some studios wanted to tone down the sex and drugs so the film would get a PG-13 rating. But I just haven't led a PG-13 rated life. … [There are] moments in the film where I was completely disgusting and awful, but then, at my worst, I was disgusting and awful, and there's no reason to pretend otherwise."
Egerton, who starred in 2014's "Kingsman," fully immerses himself into John's persona, not only singing the songs terrifically but capturing the performer's mercurial, nuanced persona. That means various gradations from nice to nasty, the latter, of course, exacerbated by the substance abuse and, we learn, lack of true love. John's fear, even when he knows the drugs and booze are killing him, is if he could still be creative without them.
And when John plays LA's Troubadour in 1970 — the gigs that lit the fuse for his meteoric rise to fame — he literally levitates off the ground, parallel to the floor as he plays "Crocodile Rock," which wouldn't, in real life, be recorded for another two years. You're floating along with Egerton and smiling too much to care. This is part reality, part fantasy — you decide what you want to believe.
Fletcher seamlessly transports us through time — and tosses the notion of chronology right out the window. Scenes open in one year and segue into another, the accompanying song building (and sometimes gaining orchestral strength) as we watch, jaws dropped, at the glee and merriment. Sometimes the singer is the child Elton, the teenage Elton, the adult Elton, or maybe even not Elton at all. (His mother, his father, his manager, others chip in lines.) During "Saturday Night's Alright for Fighting," highly choreographed fights and dancing break out in the bar and then spill into the streets. This is rock 'n' roll a la "La La Land."
John's sexuality is initially hazy, but soon clearly gay. Early on, he asks Taupin that, if he was gay, would that be OK? Sure. It was no big deal to Taupin, but the times demanded shielding the public from that knowledge. That point was stressed by John Reid (Richard Madden) who becomes John's lover and manager. (The musician's four-year marriage to sound engineer Renate Blauel is barely a blip in the movie.)
John and Reid, so sweet at the onset and particularly sexual at another point, later have a vicious falling out, each one acting despicably toward the other. John has cross words with just about everyone at some point and starts to bottom out around 80 minutes into the two-hour film. The nadir — and this is reportedly true — is John teetering on a diving board on a pool at his LA home, in the midst of a wild party, massively messed up, and purposefully falling into the water. "For my next trick," he says, "I'm going to f------ kill myself."
But while under the water — and this is not true — John discovers his young self at a small piano playing "Rocket Man" and is soon brought to the surface. It's not easy, but redemption may be in reach and it will require him learning to love the Reggie he used to be and coming to terms with the harm he's caused.
"Rocketman" is just the first edge of an Elton John blitz. He is currently in Europe on his farewell tour — it comes to Boston on Nov. 15 at TD Garden — and his autobiography will be published Oct. 15.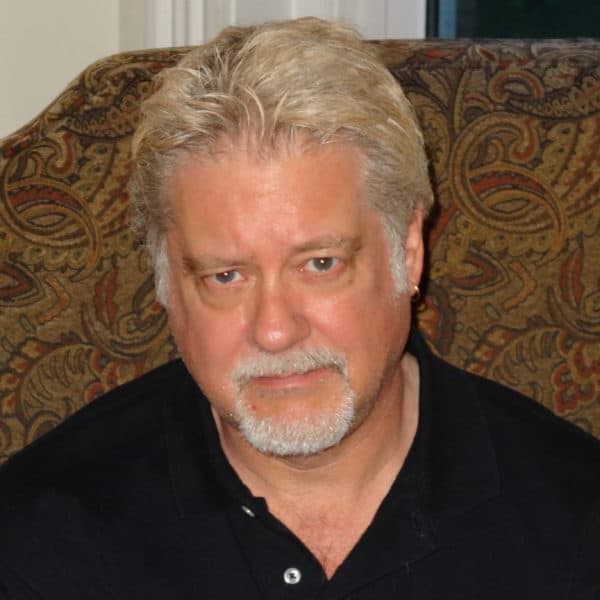 Jim Sullivan Music Writer
Jim Sullivan writes about rock 'n' roll and other music for The ARTery.