5 Things To Do This Weekend, From Yo Soy LOLA To A Festival For Street Bands
Here's what's on tap for this weekend:
Sunday, Oct. 13
When you think about a chamber orchestra, you may think of an orchestra playing classical pieces. Sphinx Virtuosi is unraveling the stuffy image of what an orchestra looks and sounds like. Through this performance, the all-star orchestra of black and Latinx musicians recalls the story of Stephen Lawrence, who was killed in 1993 a racially motivated attack. Merging the world of classical music with contemporary conversations about racism and identity, Sphinx Virtuosi serves up a unique listening experience that is pertinently relevant to our current cultural landscape.
---
Thursday, Oct. 10 - Sunday, Oct. 13
Where does street performance and activism intersect? At HONK! of course! Now in its 14th iteration, HONK! takes over the streets of Cambridge and turns them into places for interaction, community building and family fun. A lineup of street bands, hailing from Massachusetts and across the country, march throughout the streets, where viewers can not only watch the performance but take part in it. HONK! seeks to continue and expand celebratory traditions like Carnival and New Orleans second line marches while referencing the inherent importance of street bands and song in protests.
---
Sunday, Oct. 13
Yo Soy LOLA is a nonprofit that provides support for Latinas seeking a career in the arts, from dance to music to poetry and more. Over the next two weekends, the organization is highlighting and uplifting the work of Latina creatives working in the city of Boston and beyond. This night is dedicated to poetry and the "untaming" of the tongue — the written word acts as a vehicle to liberate speech and thought from dominant colonialist narratives. An open mic will open the floor, where visitors can sign up to perform their pieces, followed by feature performances that include visiting slam poets, Angelica Maria Aguilera and Melania-Luisa Marte.
---
Saturday, Oct. 12
The Boston Asian American Film Festival doesn't officially kick off until Oct. 24 but you can catch a screening of "Alternative Facts" this weekend as a primer. This documentary snatches the veil off of the less savory portions of American history (which is, let's face it, most of American history). "Alternative Facts" explores the hysteric anti-Japanese sentiment that spread across the country like wildfire, partially fueled by American nationalism after the attack on Pearl Harbor in 1941. It also unpacks the political influences that led to the World War II incarceration of Japanese Americans.
---
'Choir Boy'
BCA's Calderwood Pavilion
Through Oct. 19
The fictional and elite Charles R. Drew Prep School is the setting for Oscar winner Tarell Alvin McCraney's "Choir Boy." The school emphasizes what it means to be a "good black man" and its legendary gospel choir serves as a point of aspiration for its male students. "Choir Boy" explores the story of student Pharus Young, who is coming to terms with his homosexuality as he maintains a grip on his status as choir leader. Unpacking toxic masculinity, homophobia and racism under the warm light of gospel and R&B, McCraney's production is one you don't want to miss. (Read Diana Lu's review of "Choir Boy.")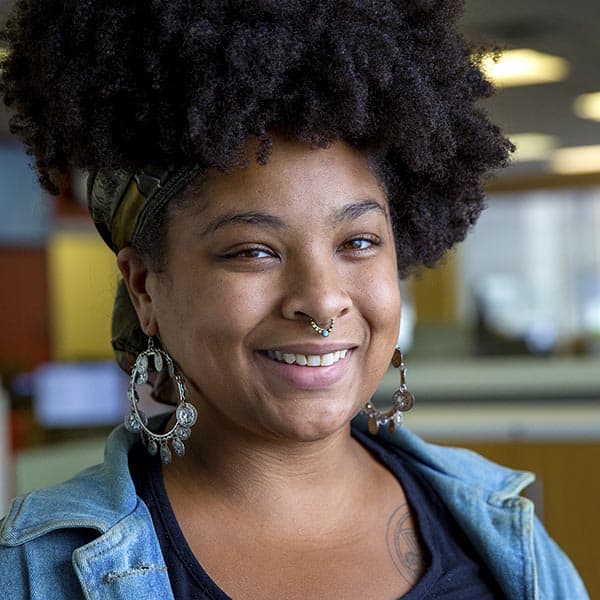 Arielle Gray Arts Engagement Producer
Arielle Gray is the Arts Engagement Producer for The ARTery. She manages its social media, events and curated content.