See The Ice Sculpture Of A Loggerhead Sea Turtle At The New England Aquarium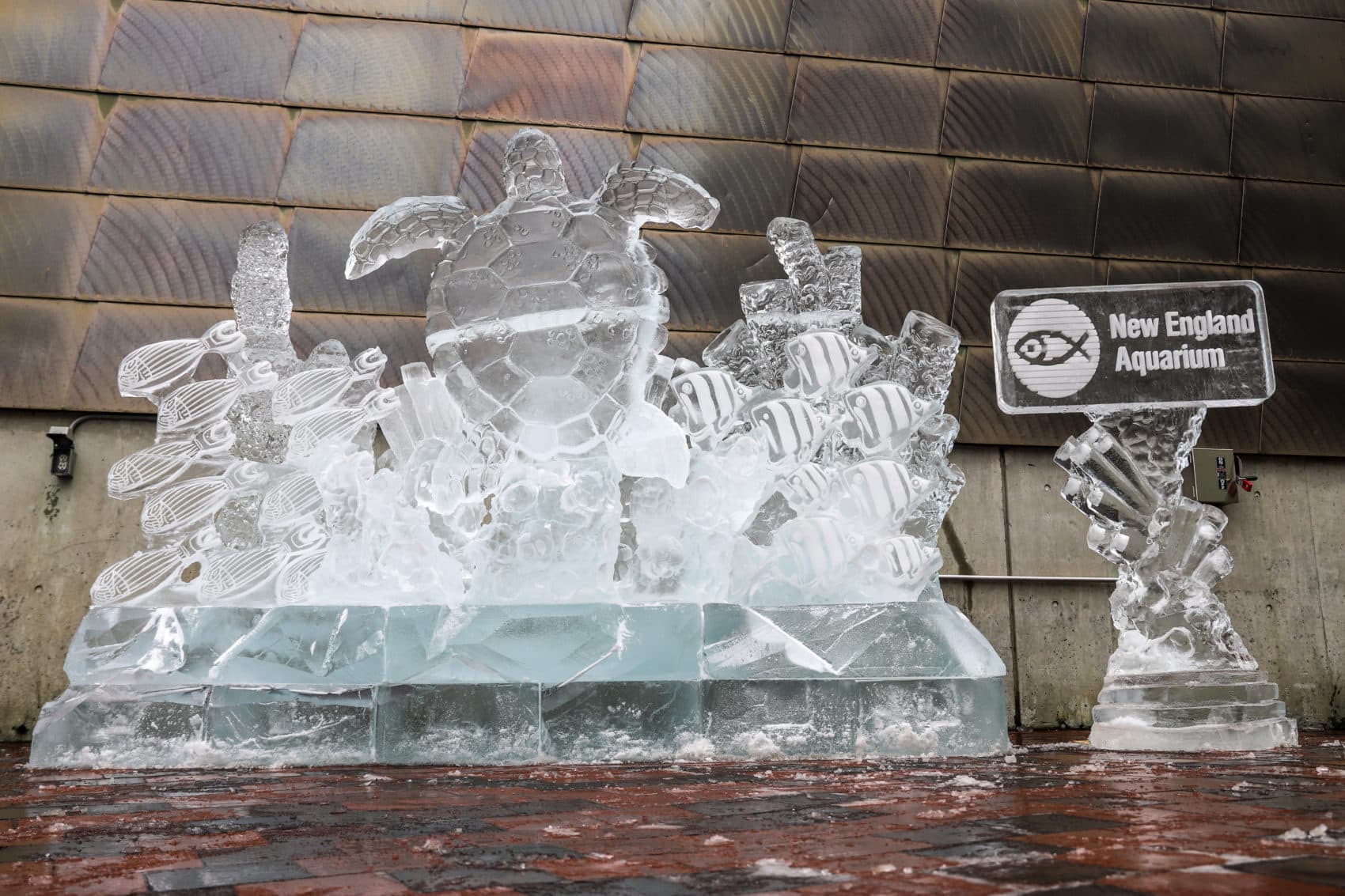 This article is more than 1 year old.
What does 40 blocks of ice, each at 300 pounds, get you? Munchkin, the turtle, in her iciest form.
This year, artist Don Chapelle and his Brilliant Ice Sculpture crew are carving 12,000 pounds of ice into the shape of the biggest loggerhead sea turtle that has come through the New England Aquarium's rehabilitation center for display at First Night, Boston's New Year's Eve celebration.
Chapelle has sculpted different pieces for First Night over the past 32 years. The elaborate sculptures he and his team have created in the past are quite a sight — like this smoking gun sculpture:
For over a decade, Chapelle has sculpted with the aquarium and says the relationship is very meaningful to him.
"Parents should bring your children down, experience the aquarium," Chapelle says. "It's a wonderful environment to learn, especially about social awareness, about our oceans and climate change."
He says he sculpts his pieces in line with what social issues the aquarium wants to make the public aware of. The NEAQ has a particular interest in rehabilitating sea turtles. Munchkin, the 330-pound loggerhead sea turtle who inspired this year's sculpture, was brought to the aquarium in November 2018 with wounds on her flippers, possibly from an entanglement according to the NEAQ. After nine months of care, she was released back into the wild this past summer.
"The sculpture is going to be Munchkin back in her habitat, rehabilitated and healthy," Chapelle says.
The artist, who is from North Andover, says he started on the project over a month ago. Four other sculptors have been helping. They use high powered tools to carve through thick slabs of ice and smaller picks to add details. The blocks of ice were then transported to the aquarium and fused together on site. With the intricacies of this design, it's no wonder the team had to move at a glacial pace.
"Shade is the most important thing. Sunlight is what kills these things, not warm weather or rain," Chapelle says.
You could see the sculpture outside the aquarium through Jan. 1, weather permitting.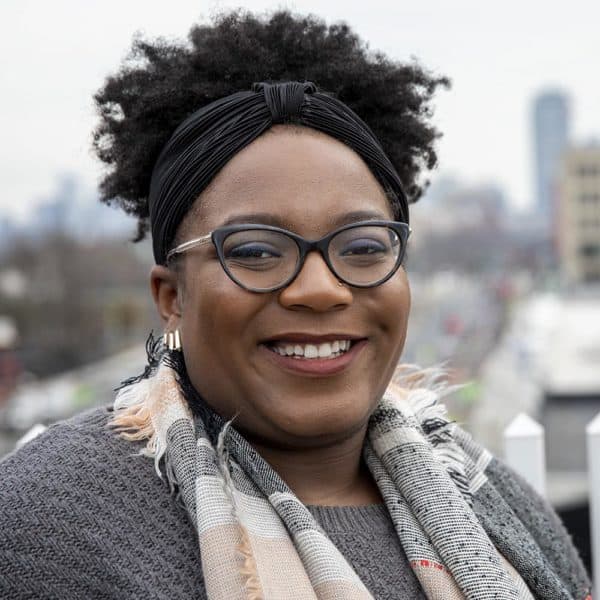 Christian Burno Arts Fellow
Christian Burno is the arts reporting fellow for The ARTery, WBUR's arts and culture team.