The Legacy Of Boston City Hall Architect Michael McKinnell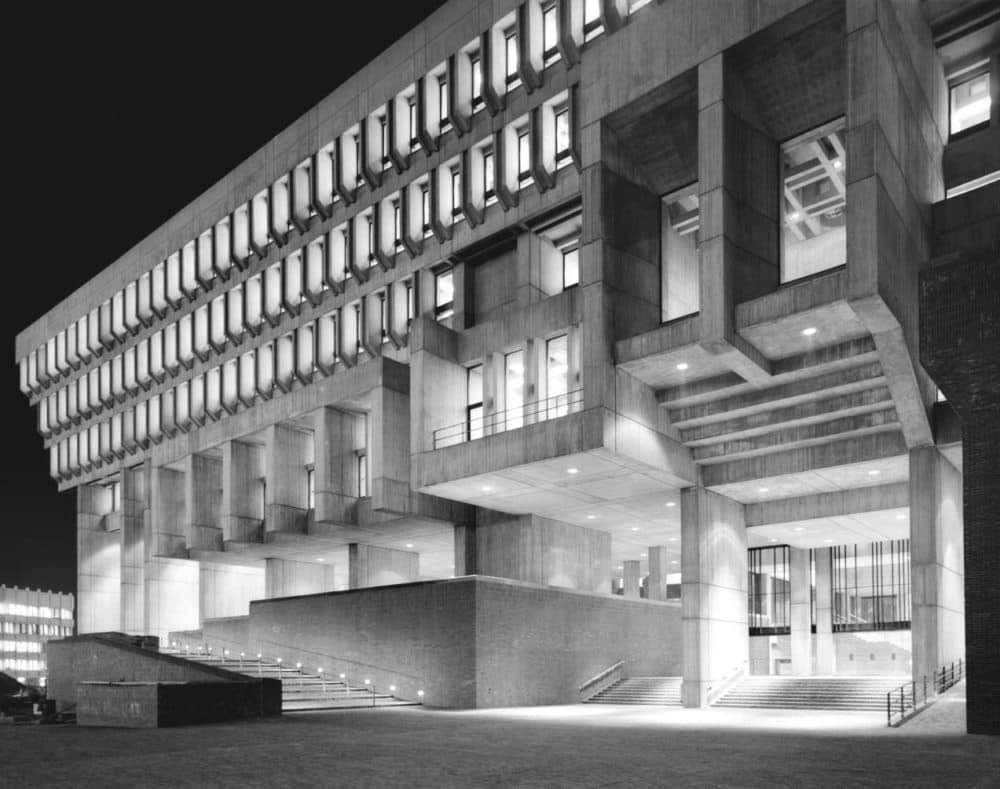 Michael McKinnell, renowned architect and co-designer of Boston's City Hall, always kept a six-inch ruler in his shirt breast pocket.
"He would say, 'use this, use this,'" remembered Alex Krieger, principal at NBBJ and professor of urban design at the Harvard University Graduate School of Design. "This is one of your most important instruments because it measures scale, and without understanding scale you cannot produce architecture worth inhabiting."
As Krieger sat in on McKinnell's classes, he learned from his teaching style.
"He was tough. He didn't suffer fools," Krieger said. "If you were lazy and showed lassitude, he wouldn't show interest in you. He believed in helping students find what purpose and style spoke to them."
McKinnell died on March 27 of complications from COVID-19. He was 84.
While always proud of the brutalist structure that is City Hall, Krieger remembers McKinnell was always a little saddened that the rest of his work wasn't as appreciated. Those in the architectural community, and those who knew him best, remember his legacy beyond his first major building.
"I believe his second most important building, the American Academy of Arts and Sciences, set the firm off in a different direction" Kriger said. "And while less revolutionary, it exhibited his focus on context, clients, and satisfying the needs of institutions that he served."
McKinnell and his longtime partner, Gerhard Kallmann, drew inspiration for the massive government building from Sainte Marie de La Tourette, a monastery in France designed by the architect Le Corbusier. To McKinnell and Kallmann, concrete was not a static material, it was something malleable and disruptive and authentic.
It stood against the generic application of steel and glass and commercial skyscrapers that were prevalent at the time, Krieger said. They didn't expect City Hall to remain the same. They saw it as a framework that could be adjusted over time in response to different conditions and needs. As an architecture student at Cornell, Krieger and his friends piled into a car and drove six hours simply to see the massive building.
In the 2015 book "Heroic: Concrete Architecture and the New Boston" McKinnell addressed why he and Kallmann chose concrete as a material
"When we designed City Hall, we really wanted to make this an exemplar of authentic architecture," McKinnell said in an interview for the book. "The characteristic of concrete that we enjoyed most was that one material could do so much, and could be seen to do so much. It could be the structure. It could be the cladding. It could be the floors, it could be the walls. There's a kind of all-through-ness about it. I think if we could have done it, we would have used concrete to make the light switches."
Over the course of 15 years, Chris Grimley, principal at OverUnder, an architecture and design studio in the South End, built a friendship with McKinnell. He remembers him as a voracious collector of scale models of buildings from around the world, and the kind of generous soul who always made himself available. Grimley sat down with both McKinnell and Kallmann years ago to discuss their work.
"You could tell that this project that they had done then like 40 years ago was still super fresh in their minds," Grimley said. "They had all the original drawings of various parts of the building. They would pull them out. They would argue and bicker, about whose hand it was that drew the scale figures or who shaded that and who did this. You could tell that there was a real joy in that in that relationship."
At the 50th anniversary of City Hall Plaza in 2019, McKinnell visited the building for the first time in decades, Grimley said. Culinary students created a cake that looked like City Hall.
"[McKinnell] had to cut into this cake of City Hall, which was iced in gray and eat his own architecture," Grimley said. "And he was like killing himself, laughing about it. He just thought it was like the most joyous thing that he'd ever attended."
Grimley believed the architect found a sense of satisfaction in seeing City Hall finally get reinvigorated with some of the ideas they held at the beginning, to make it a place where people could gather, reclaiming what some called "ugly." McKinnell said more than once: "Everyone used to call me brutal. Now I'm heroic."
"I think like people have this ingrained knee jerk reaction to [City Hall]," Grimley said. "But like all architecture, you have to live with it and you have to really look at it for a long time to really understand the kind of amazing complexities that exist in that building."
In the end, McKinnell was someone "who believed that architecture could embody the good that was in humanity," Grimley said. "He was an old school Brit who believed that you had to give yourself to the public good and he never he never let go of that aspiration."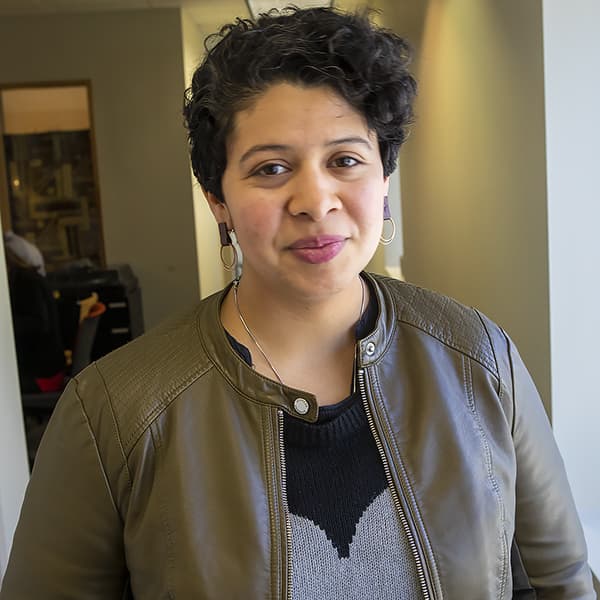 Cristela Guerra Reporter
Cristela Guerra is an arts and culture reporter for The ARTery.