Live From The Diamond, Dropkick Murphys Will Be 'Streaming Outta Fenway'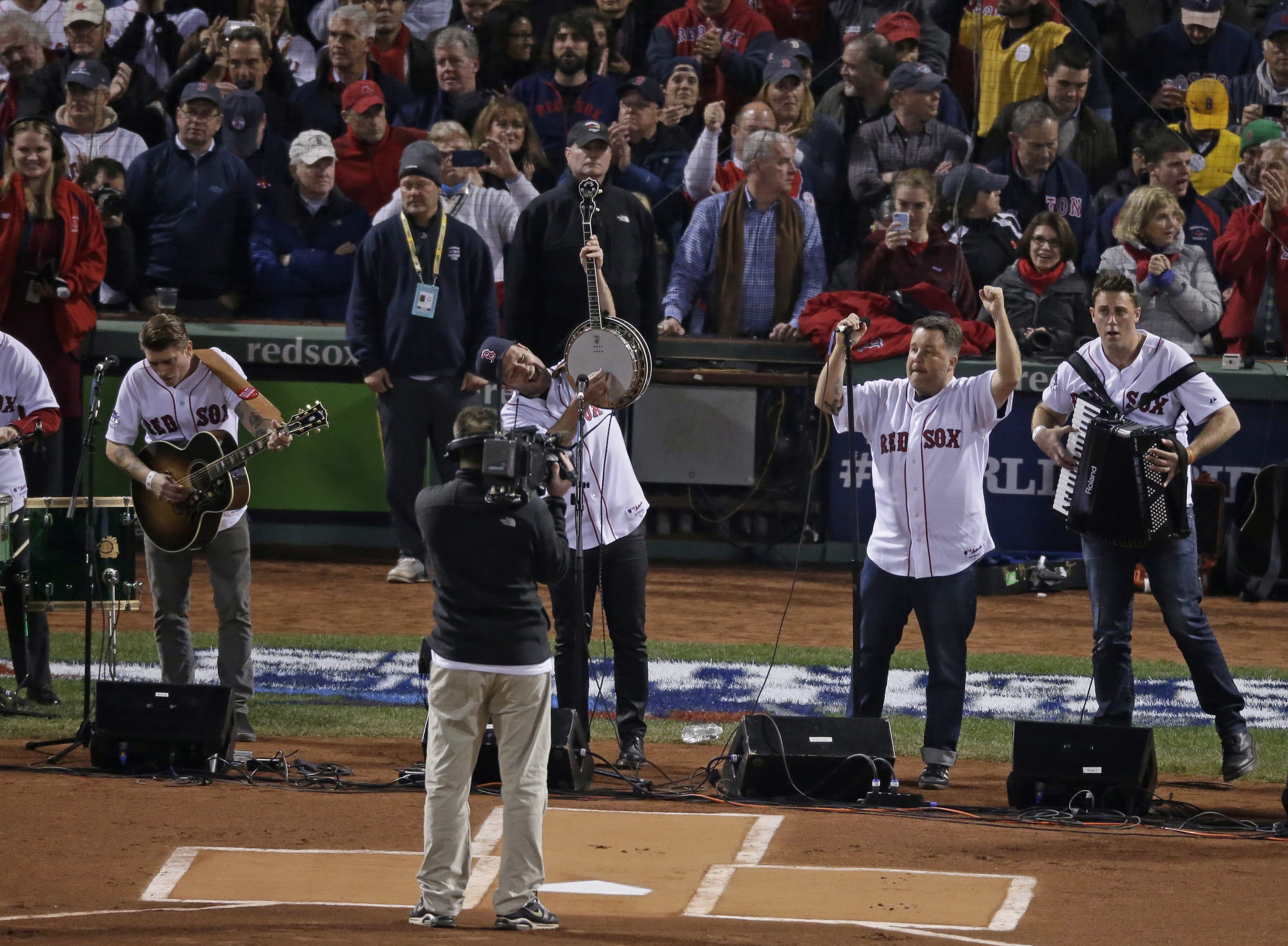 The Police, Aerosmith, The Who, Bruce Springsteen, Roger Waters and Lady Gaga are among the superstar acts to have played Fenway Park. But none have done it quite the same way Dropkick Murphys will do it on May 29.
Imagine what a ballpark announcer would boom out for this performance. "Ladies and gentlemen, boys and girls, now taking the field: At first base, playing guitar, James Lynch. At second base, playing bass, Kevin Rheault with Matt Kelly on the drums. At shortstop, playing banjo and accordion, Jeff DeRosa. At third base, also playing guitar, Tim Brennan. And the two guys on either side of the mound, crisscrossing it constantly, Al Barr and Ken Casey on vocals."
It's another Dropkick Murphys first. The Boston-based Celtic punk rockers will be the first band to play Fenway Park not from a centerfield stage, but on the actual infield. And the first band to play to a paying audience of zero — but a potential free livestream audience numbering in the hundreds of thousands.
Could the tradition-minded Dropkicks now be the most groundbreaking band in rock 'n' roll?
"Who would have thought to say that?" says singer-songwriter Ken Casey with a laugh, on the phone from the band's rehearsal space in South Boston following their announcement Monday, May 18. "Just playing on the infield, period, is groundbreaking because the groundskeepers, they'll shoot you with a shotgun if you step inside those lines. Luckily, with no baseball happening, they're being a little more lenient, but as you've seen at all the concerts over the years at Fenway, they've got that infield diamond all blocked off."
And, yes, Dropkick Murphys — whose "I'm Shipping Up to Boston" has become a veritable Red Sox fight song — will take the field and spread out across the diamond much like the team's infielders have done over the years. Casey says, ideally, for the sake of symmetry, Kelly's drums would be set up behind home plate, but as a visual experience, the band wanted the cameras to capture all the band members with the centerfield wall as a backdrop.
The musicians will keep at least six feet apart, but Casey and Barr will be running about, as always. Casey says they were told that they could not traverse the pitcher's mound. But being punk rockers, they might just break some rules. "Trust me, we probably will," Casey says.
Casey has been the band's bassist from its inception in 1996, but for the past two years, their guitar tech and multi-instrumentalist Rheault has filled that spot. Originally, it was because Casey had a neck operation, then a wrist injury, but upon healing, he found he liked it better being free to roam the stage.
"I'm not a musician's musician," says Casey, "so even when I was playing, I felt I was more on par with Al — trying to connect with the audience. We each have a crutch to lean on and we're switching back and forth and we're [more] able to entertain." He calls Rheault, who's filled in for other band members at times, "our little virtuoso."
On March 17, Dropkick Murphys livestreamed a full, amplified concert after the pandemic hit. They had to scrap a skein of Boston shows but had been rehearsing at a camera-ready local soundstage and it was perfect for the online recalibration. They called it "Streaming Up from Boston," and convincingly put on a ferocious show despite the lack of a live audience.
This one is called "Streaming Outta Fenway." But might the empty seats and cavernous space negatively affect the band's intensity?
"No," says Casey. "I think just the fact that we're in Fenway instead of looming in a dark square, we'll be kids in a candy store. A lot of this is just timing, but as things were shutting down, we were honestly one of the first to do a livestream in the pandemic; we were also the last to do one with any kind of production. After that, you saw Coldplay's Chris Martin in his house, Elton John in his driveway by the basketball hoop… Now, I feel we'll be the first people back playing as a whole band, a full rock show of a band playing electric together.
"What it lacks in that there will be a distance between each band member, I think will be made up for in the unique factor where it's on a baseball diamond. And I know I'm definitely sneaking a baseball glove out there. A little scrimmage might break out during the show."
The show, which should run about two hours, will be directed by Josh Adams, the Foo Fighters live videographer. Casey says there will be two drones, two handheld cameras on the field and another four to six ballpark cameras. And Dropkicks will be virtually joined on the Jumbotron — if the logistics work out — by a special guest, one not unfamiliar to them: Bruce Springsteen.
The Boss joined the Dropkicks for several songs at Boston's House of Blues in 2009 and four years later added his touch to an EP the Dropkicks put out to benefit Boston Marathon bombing victims. At Fenway, the combined forces will play Springsteen's "American Land" and one of two Dropkicks' songs, "Peg o' My Heart" or "Rose Tattoo."
This came together simply, says Casey. Their manager proposed it to Springsteen's manager, and last Sunday, Casey answered his phone to hear a gruff voice say, "Ken, it's Bruce."
"The guy's so cool and down to earth," says Casey. "Like everyone, his schedule's pretty open and he loves to play. He's never said no to us. He's such a rock 'n' roll, spur-of-the-moment guy."
PEGA, an international software company headquartered in Cambridge, sponsored the first livestream and, says Casey, is taking the lead on this one, too, "chasing other sponsors." Funds raised during the concert will be donated to the Boston Resiliency Fund, Habitat for Humanity and Feeding America.
"In addition to having a charitable aspect, we also wanted a bit of a morale aspect," Casey says. "What says summer in Boston more than Fenway Park? It gives people a little glimpse into the park for a day. There might even be a portion of people who are not even Dropkick Murphys fans but will watch just to see the ballpark in some kind of use."
Two other key points:
1) No, you can't get on the guest list. There is no guest list. (I asked and Casey laughed, saying I was about the 200th person to do so.) They are limited to 35 people total, which includes band, the crew and the audio and video team.
2) Don't bother going to Lansdowne Street hoping to hear Dropkick Murphys' raucous sound busting out over the Fenway sound system. They'll be using in-ear monitors and minimal stage amplification. If you stand outside the park, Casey says, "it will sound like the groundskeeper is playing a boom box."
---
Dropkick Murphys' "Streaming Outta Fenway" will be streamed on YouTube, Twitch, Facebook, Instagram and Twitter May 29 at 6 p.m.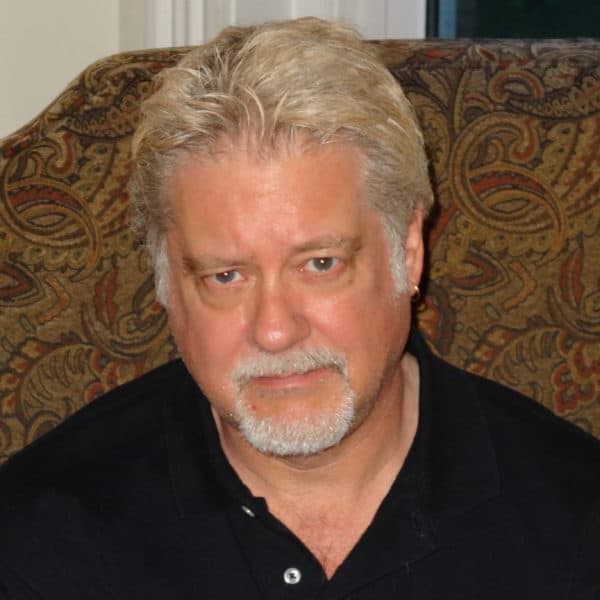 Jim Sullivan Music Writer
Jim Sullivan writes about rock 'n' roll and other music for The ARTery.