A Summer Without A Live 4th Of July Concert For Boston Pops Conductor Keith Lockhart
05:20
Play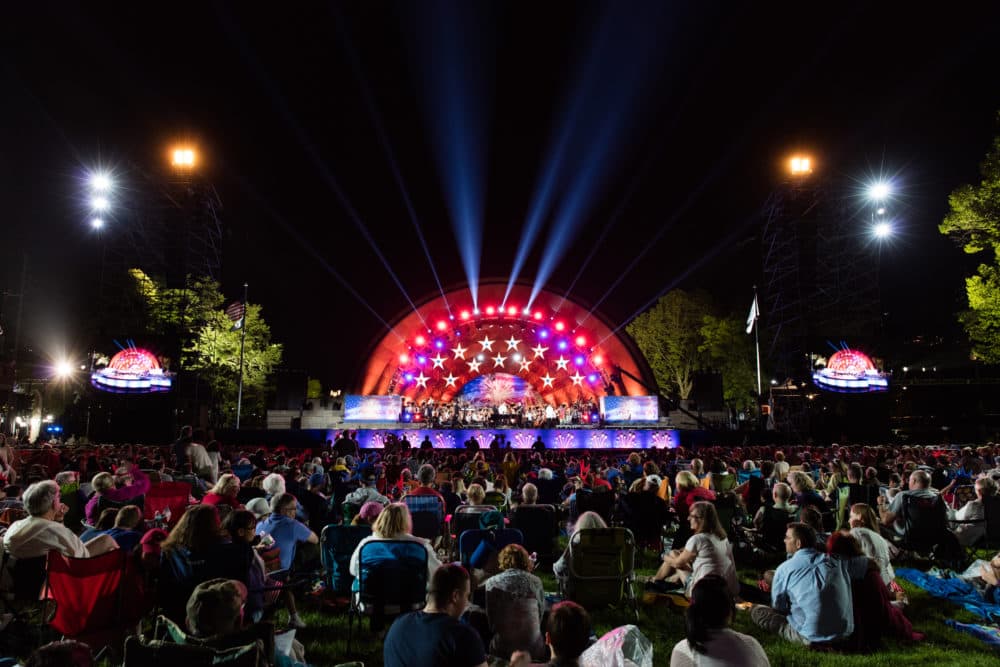 "I wouldn't be on the Cape right now," Boston Pops conductor Keith Lockhart said when asked about what he'd usually be doing in the days leading up to the annual July 4th concert with his musicians on the Esplanade. It's been cancelled this year, and since March he and his family have been isolating in Sandwich.
There's been no reason to return to Boston much since the coronavirus forced the Boston Symphony Orchestra to scrap the entire Pops season. It was painstakingly programmed to celebrate Lockhart's 25th year at the podium. Lockhart downplayed the loss of what would've been his season-long anniversary party and instead reflected on life without the ability to perform in front of a live audience.
"What we do with the performing arts – whether it's music, it's theater, dance – our job is to bring people together in community," he said. "And there is no, sadly, virtual substitute for that."
That hasn't stopped the BSO from working hard over the past few months to create a robust online presence that includes a "Pops at Home" series. In May they posted a virtual performance of Hollywood film composer and conductor laureate John Williams' orchestral piece, "Summon the Heroes."
He originally wrote it for the 1996 Olympics, but the Pops revived "Summon the Heroes" in the midst of the pandemic to honor frontline healthcare professionals, firefighters and delivery people who've gone beyond the call of duty. The musicians performed their parts from their homes as Lockhart conducted from his. John Williams helped introduce the piece at his piano and audio-visual editors pieced the footage together.
"Summon the Heroes" has been re-worked as part of the pre-recorded Boston Pops July 4th compilation that will be broadcast and livestreamed this weekend.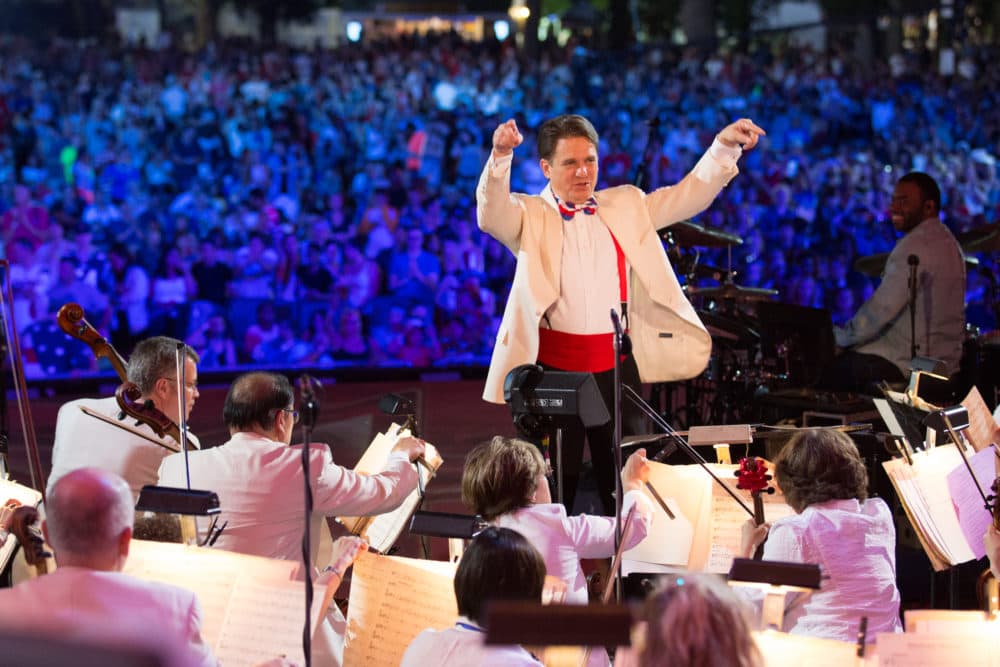 "We are America's birthday party, and it's such an iconic event for Boston people, for people from Massachusetts, for Americans – and we really thought we needed to be there, there needed to be a presence in that place," Lockhart explained, "even if it's a place holder presence until we can be back with them live."
The broadcast also includes a retrospective of recent greatest hits performances. It features an A-list of guest artists including Leslie Odom Junior, Queen Latifah, Rhiannon Giddens and Brian Stokes Mitchell, who survived COVID-19. Lockhart said the Pops never could have booked a line-up of such in-demand performers for a single July 4th concert because they couldn't afford to have all of them on stage in the same year.
The conductor, who's a pianist by training, is especially excited about a newly produced performance with Renese King, a gospel singer from Boston. He's collaborated with her dozens of times and said they recorded King's arrangement of the spiritual "Lift Every Voice and Sing" that leads into "God Bless America."
Even with such star power, Lockhart wanted to ensure the final production didn't look like a rerun, especially in the singular moment America finds itself in right now – with both a pandemic and the protests that have erupted over racial injustice. Lockhart said he wishes more than ever that he could be at the podium this July 4th.
"For me this concert is a celebration of America, of course, but it's not just a wrap-yourself-in-the-flag and shout 'rah rah' sort of celebration," he explained. For him the event is a celebration of accomplishments and commonalities between diverse groups of people, including the audience that braves the hot weather at the Hatch Shell. "But it's also a chance to recommit ourselves to fixing what's wrong, to not being afraid to look at the challenges and say, you know, America is a dream. It's a concept. It's not realized yet. We need to work on this. And this would be a great year to say it."
Lockhart said the Pops team produced new introductions and interview segments for the live broadcast that he hopes add to the nation's current dialogue.
The chestnuts people would expect to hear on the 4th are also in the pre-recorded program – the "1812 Overture," "Stars and Stripes Forever," and a compilation of bursting fireworks from the past.
Lockhart admitted it was tough to strike the right balance between a music-rich patriotic party and an opportunity for reflection when so many of us are questioning what it even means to be American.
"I think you have to be honest, you have to address what's on people's minds, you can't just blithely ignore it," Lockhart said. On the other hand he added, "this is a concert, so the line to walk is managing to acknowledge that things are not the same – and that they probably, and in some cases hopefully, will not be again."
Then Lockhart asked with a laugh, "Don't we all need a little bit of a party at this point? Can we come together and agree on some things that are worth celebrating?"
As for how he'll be celebrating Independence Day Lockhart said he'd be dropping off the radar for the first time in decades to have a low-key holiday with his family. And he joked he'll be crying in his beer.
"I'll try to see how everybody else lives," Lockhart mused. "My skills on what to do with my time off are a little rusty." But the conductor said he's been honing his skills at the grill every day.
---
A Boston Pops Salute to Our Heroes will air at 8 p.m. on July 4th on Boston's Channel 7 WHDH, Bloomberg TV and Bloomberg.com.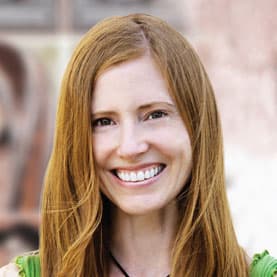 Andrea Shea Senior Arts Reporter
Andrea Shea is WBUR's arts reporter.