Film Festivals Mourn A Season Without The MFA Film Program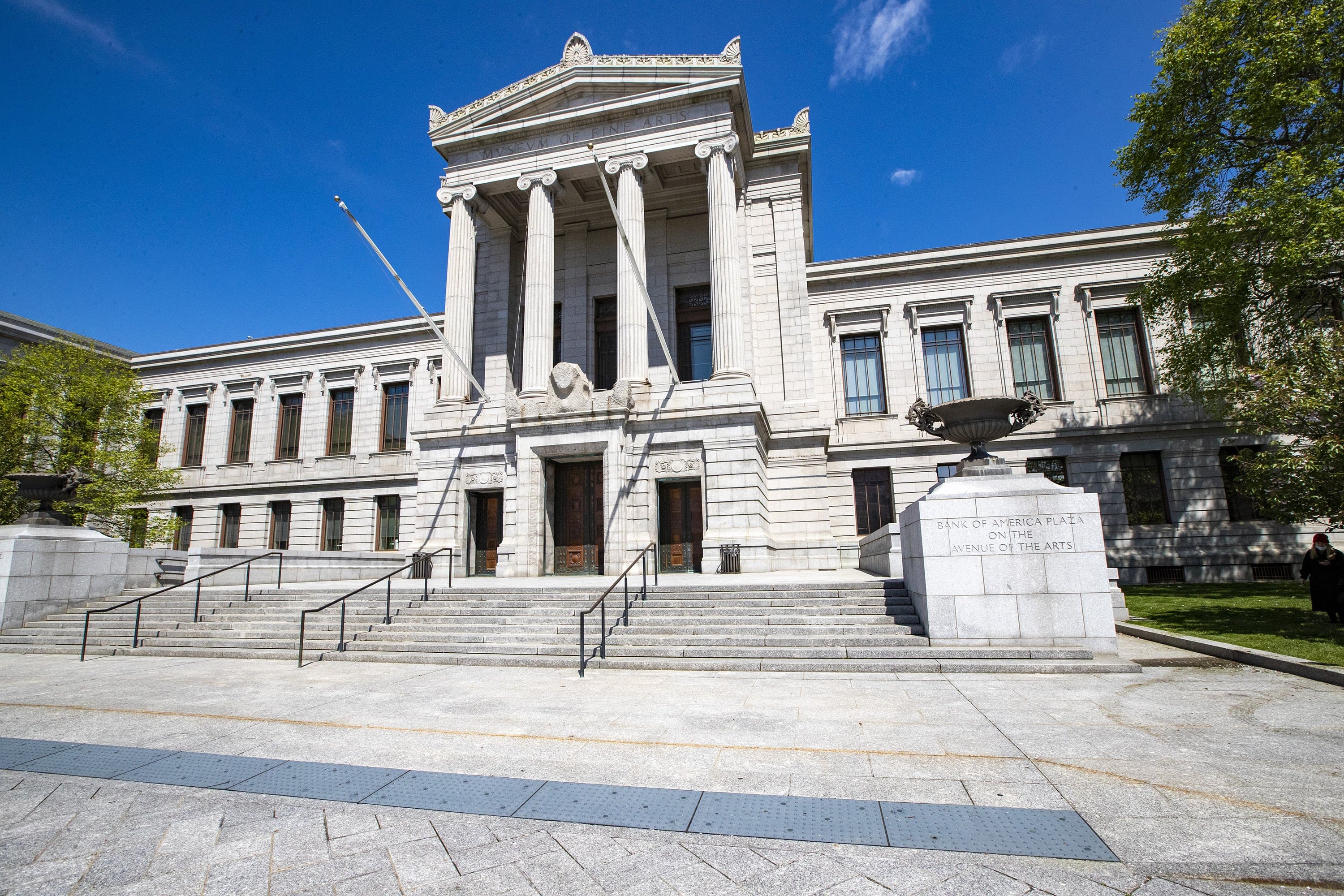 In early October, the Museum of Fine Arts, Boston opened its doors to visitors for the first time since March. But the doors to Remis Auditorium will remain closed to in-person film screenings and other public programs until further notice, according to Makeeba McCreary, the MFA's chief of learning and community engagement.
Outside of occasional offerings, the film program will not operate virtually, either, she says. The museum hopes to resume in-person film screenings at some point in 2021.
"We literally do not have a public programs team," says McCreary, who oversees the department that includes both public programs and film. She confirmed that the August layoffs affected three of the film program's four staff members. Citing a $21 million deficit, McCreary explains that similar tough choices have halted several regular MFA events.
"I can't convene for community celebrations; I can't do first nights; can't do first Fridays," she says. "I just hope everybody understands we are in the middle of a pandemic… I am feeling significant loss, to be honest."
"I just hope everybody understands we are in the middle of a pandemic… I am feeling significant loss, to be honest."

Makeeba McCreary
Representatives from the mostly volunteer-run film festivals that have partnered with the museum are also feeling the loss. The museum has been the stable umbrella that brings festivals both added cache and much-needed operational support, some for more than two decades.
The MFA film program dates back to at least 1987 when Bo Smith began his 21-year tenure as the head of film, video and concerts. In addition to curating festivals in-house, in the 1990s Smith established partnerships with several existing festivals, such as the Boston Jewish Film Festival and what is now the Wicked Queer Film Festival. He also paved the way for the MFA to host new independent festivals, such as the Boston Palestine Film Festival, which started in 2007. (I briefly worked for the MFA film program in the mid-aughts.)
On the opening night of the 14th annual Boston Palestine Film Festival, Oct. 16, programming director Michael Maria expressed sadness over the MFA's need to hit pause on film programming. He described the partnership as "mutually beneficial and completely unwavering through all of those years." Even when it was risky or unpopular to be associated with a Palestinian organization, Maria says the MFA "stood by this type of diverse programming and believed good art is intended to ruffle feathers."
In terms of the partnership, Maria says the museum typically provides the venue, handles print traffic, marketing and promotion for the Palestine festival. Maria's team selects the films and brings an Arab and Palestinian audience to the museum. Maria values the partnership because instead of focusing only on revenue, the way other venues might, "it was about diversity in film programming and quality of that film programming and having those artistic voices presented."
"The biggest asset the MFA offers is diverse cinema."

Erkut Gömülü
Many of the museum's festivals or series feature filmmaking from regions of the world or points of view overlooked by mainstream American cinema. Erkut Gömülü says that when he started the Boston Turkish Film Festival in partnership with the museum 20 years ago, it gave the underserved and underrepresented Turkish American community "solidarity and visibility." "The biggest asset the MFA offers is diverse cinema," he adds.
After the pandemic hit, Maria, Gömülü and others, like Wicked Queer executive director Shawn Cotter, started talking with the museum about providing the platform to host their festivals virtually. Whether by choice or necessity, the festivals struck out on their own. While a virtual filmgoer may not notice a difference on the public-facing side of a website, a festival or movie theater can choose from several different backend platforms — with a mix of perks and costs — to host their online screenings.
A lot of research and vetting went into choosing the right platform for Boston Palestine and Wicked Queer, according to Maria and Cotter, respectively. So much so that Cotter thinks what he learned could've benefited the museum. Because he had a line-up of 160 films ready to go at the end of April, he "could not wait around for [the museum] to figure it out." Wicked Queer is "small and nimble," that's why he says they could "pivot super quick and become early adopters of virtual cinema." Now, he says, "I can't see us not having virtual programming." The festival rebooted online in July and Cotter says he helped the Boston Women's Film Festival choose its virtual platform as well.
Gömülü says that having a presence on the museum's website helped get the word out about the Boston Turkish Film Festival. The festival canceled March events due to the pandemic with a plan to reassess later in the year. Now, the 19th annual festival will be held virtually from Nov. 22 through Dec. 15 (with about 95% of films remaining the same). The documentary and short film competition, typically held in November, will run Nov. 12-Dec. 15.
"We're not giving up hope that, whether virtually or in person, we can call the MFA our space."

Lisa Simmons
Because the museum's partners "deserve to be on really high-quality platforms" and "the public has an expectation of the caliber of programming we put out," McCreary says it was a strategic decision to hold off on going completely virtual. Instead, the museum has decided to pause "and figure out how to bounce back in a more serious and meaningful way."
The Roxbury International Film Festival (RoxFilm) has been partnering with the MFA for its 22 years. Director Lisa Simmons imagines that it will take time for all cultural institutions to figure out if and how to return. And she figures they will return in a different iteration. For her, the primary question is how to reconstruct programs so they are viable and sustainable.
"I'm biased, but I think film holds a whole different value for people, especially right now. It takes people away to new spaces and places," she says. She and all festival leaders interviewed expressed a strong interest in resuming their partnerships with the museum if and when possible. "We're not giving up hope that, whether virtually or in person, we can call the MFA our space," Simmons says about looking ahead to June 2021.
"If there had been any way to avoid this, I promise you I would have been the champion of that," says McCreary. "We would all love to be running as much programming as possible."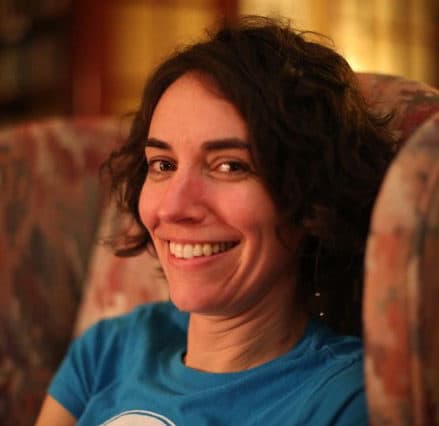 Erin Trahan Film Writer
Erin Trahan writes about film for The ARTery.