5 Things To Do This Weekend, Including A Night At The Opera And The Premiere Of A Virtual Play
One time, someone told me that I talked too much as a child, and then proceeded to comment that he bet I could even talk with my mouth closed. He gave me a line to say and there I was, talking with my mouth closed. That's the story of how I discovered my hidden ventriloquy talent. This odd trait relates to one of my picks for this weekend — a puppet festival with a play that'll dive right into ventriloquism and how the magic happens. I encourage you to think about what your hidden talent might be. And if you aren't into puppets, I invite you to explore a night at the opera, a play that explores police violence and race, a virtual concert or a forum on visual arts.
Through April 10
Hosted by the MIT List Visual Arts Center, this online forum will include two prerecorded panel discussions that'll touch upon subjects pertaining to art in the digital realm. The forum will have panelists who are well versed in varying topics like virtual realities, technology, artificial intelligence and simulations. Panelists include American Artist, Salome Asega, Rindon Johnson, Eunsong Kim and more. It'll come to a close with Berlin-based filmmaker and visual artist Hito Steyerl who will discuss the intersection between philosophy, art and capitalism. This event will leave you thinking more critically about moving toward a future where there's a world of endless possibilities in how we present media.
---
Thursday, April 8
As a part of the Boston Public Library's Repairing America Initiative, the library is putting together this event in conjunction with the Boston Lyric Opera. In this hour-long presentation, BLO artists will share works by opera composers exploring the Black experience. Scholar and author Dr. Naomi André will also present on the voice, race and gender themes found in opera.
---
April 8-May 6
A.R.T. and Company One Theatre present "Hype Man: A Break Beat Play," filmed by The Loop Lab. The "newly reimagined" production follows the lives of a beat-maker, rapper and a hype man who are about to make it big in their careers until a major injustice happens in their community that pushes them to confront issues of moral responsibility and friendship head-on. This play captures everyday issues and addresses the topic of privilege and encourages a look inward. Previously performed onstage in 2018, this streamed performance was designed to be viewed onscreen so there are no bad seats for this show. [Want more theater recommendations? Theater critic Jacquinn Sinclair shares what she's looking forward to in this spring theater guide.]
---
Thursday, April 8
This virtual performance hosted by the Museum of Science features local artist Genie Santiago. The singer's music fuses poetry with sounds of R&B and dreamy trance-like sounds. In a video posted by the museum, Santiago says she plans to offer a preview of  her upcoming album "Inner Space" during the set, adding "I'm doing this sick performance that is going to be trippy, sexy, fierce and powerful."
---
April 9-11
Brookline's Puppet Showplace Theater is hosting this family-friendly festival that'll fill up your weekend with puppet performances sure to bring out the inner child in you. "Uncle Ty-Rone's World" on Saturday has me very intrigued. His show gives an introductory experience into ventriloquism, which I've personally always wanted to know more about. The rest of the events include a "Three Little Pigs" play,  "Father Goose's Tales" and more. The virtual events throughout the weekend are free, but donations are welcome.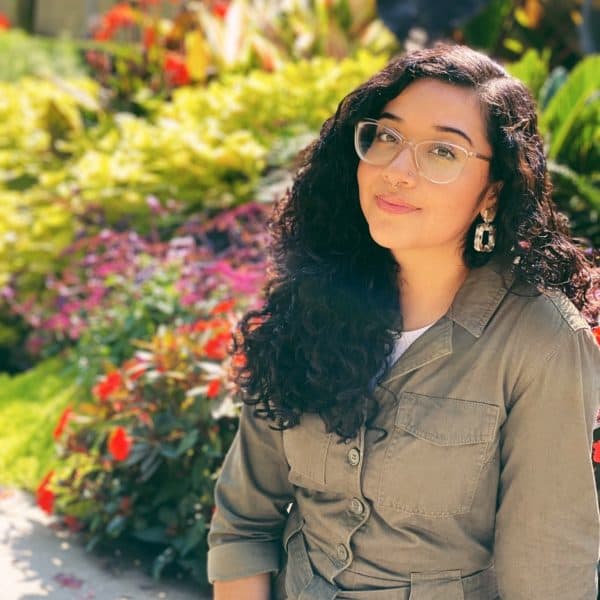 Magdiela Matta Arts Fellow
Magdiela Matta is the reporting fellow for The ARTery, WBUR's arts and culture team.