State Panel Says Daily Fantasy Sports Should Be Considered Gambling
02:49
Play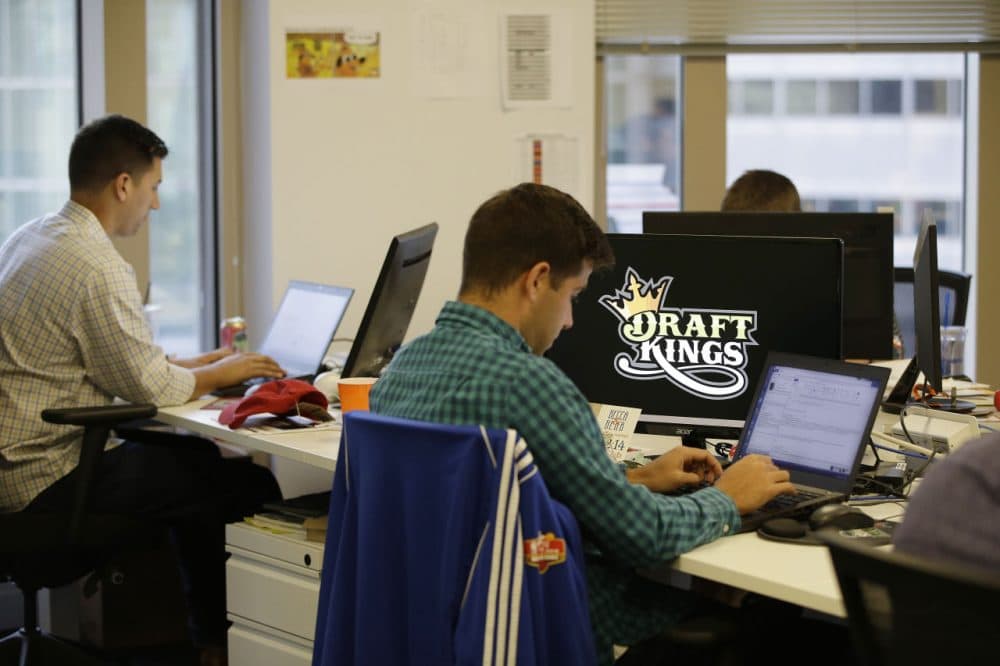 This article is more than 3 years old.
When you play fantasy sports, is it a game of skill or a game of luck? That's a key question in the debate over whether daily fantasy sports should be considered gambling.
A special commission on fantasy sports has decided that regardless, when there's money on the line, it's gambling.
"We have to make certain that industries that are operating online, taking people's money, are doing so in a way that is as protective of the people of the commonwealth as possible," said Sen. Eileen Donoghue, a Democrat and co-chair of the commission.
The special commission voted 5-3 to approve a report that recommends lawmakers define online gaming to include daily fantasy sports — such as Boston-based DraftKings.
DraftKings public affairs director James Chisholm says the definition goes too far.
"When it comes to our business … words matter and definitions matter," Chisholm said.
DraftKings believes it's a game of skill when users pick virtual teams of athletes and win cash based on how well the athletes do in real life. Chisholm says because there's skill involved, DraftKings shouldn't be labeled as gambling.
"The issue lies entirely with calling us gaming," he said. "That brings into question whether or not our business partners are able to do business with us."
Chisholm says the company has already heard from business partners that are concerned about this. He says the gambling label could create tax liabilities and problems for the companies they do business with. He's also worried about federal gambling restrictions and other states moving to push more regulations.
Massachusetts Gaming Commission Chair Steve Crosby says he can appreciate DraftKings' concern about federal and state rules, but he doesn't believe the gambling label will hinder the company.
"If it looks like a duck and squawks like a duck it's probably a duck," Crosby said. "I mean, it's gambling. I think almost everybody would say it's gambling. And there's nothing wrong with that. There's lots of legal gambling all over the world, including Massachusetts, and it's fine."
Crosby was also a member of the special commission. And he says their report does support DraftKings' business.
"We strongly recommend that it be very ... light regulation because we don't want to impair their growth," Crosby said. "Quite the opposite. We want them to be successful and grow."
The commission's report is only a recommendation to legislators. It offers guidance on how to regulate daily fantasy sports and online gaming more broadly. DraftKings says it will continue to push lawmakers to rethink the gambling label.
Right now the company operates under temporary legal status. That expires next year.
So it's now up to the Legislature to put more permanent rules in place.
This article was originally published on August 01, 2017.
This segment aired on August 1, 2017.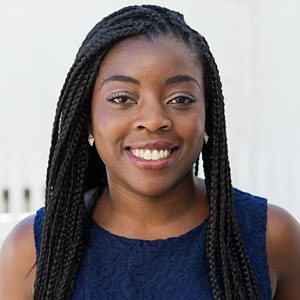 Zeninjor Enwemeka Reporter
Zeninjor Enwemeka is a reporter who covers business, tech and culture as part of WBUR's Bostonomix team, which focuses on the innovation economy.