DraftKings CEO Jason Robins On What It's Like To Take A Company Public In A Pandemic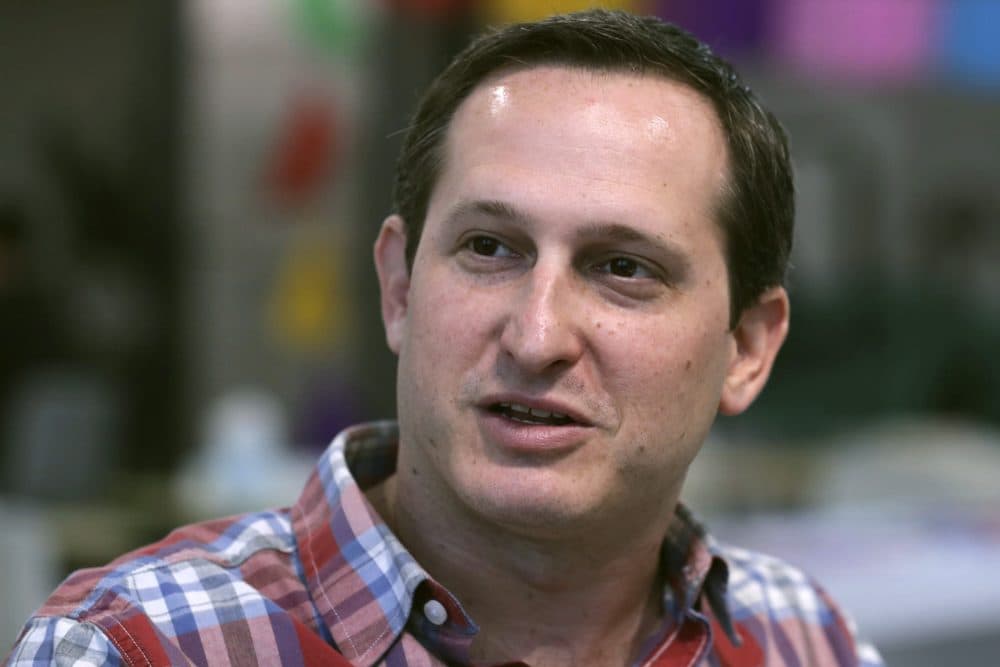 DraftKings doesn't have much in the way of live games these days, but the Boston-based operator of sportsbooks and fantasy contests does have a shiny new ticker symbol, after debuting as a publicly traded company Friday.
It has something else, too: "Tiger King," the zany Netflix series that has become a pop culture sensation during the coronavirus pandemic.
"Thank God for that," said DraftKings Chief Executive Jason Robins.
Running "Tiger King" popularity pools — which offer cash prizes for correctly guessing viewers' favorite characters and quotes — is one way that Robins' company is adapting to a global outbreak that has severely diminished its core business.
DraftKings is still taking bets on Russian table tennis, but that doesn't exactly make up for the loss of March Madness or the start of baseball season.
Whether impressed by the company's ingenuity or optimistic about its long-term prospects, investors drove up DraftKings' stock value 10% on the first day of trading.
DraftKings' potential growth is tied to the possible expansion of legal sports betting. For now, the company manages sportsbooks in only six states, but lawmakers in other states, including Massachusetts, have been mulling legalization since a landmark Supreme Court decision in 2018 gave them the option.
While emphasizing the human cost of the coronavirus pandemic, Robins said there may be a business opportunity for DraftKings.
"There will be some budget holes that didn't exist before that states will need to fill," he said. "I do think it's possible that [sports betting] is one of the things that they will consider. And it's possible that some of the states that were maybe on the fence about this before, because they have a greater need now for tax revenue, it might get them over the fence."
Robins said DraftKings has not laid off workers during the outbreak but rather plans to continue hiring.
He acknowledged that DraftKings reached the stock market more easily than many companies by taking an unconventional road. Instead of making an initial public offering in the traditional way, DraftKings said in December that it would merge with a firm called Diamond Eagle Acquisition Corp., which was already listed on the Nasdaq exchange.
Now that the deal has closed, the joint venture operates under the DraftKings name and has swapped out Diamond Eagle's old ticker symbol, DEAC, in favor of DKNG. This kind of transaction is known as a special purpose acquisition.
"I think if we had been considering a traditional IPO, it's possible we would have decided that now wasn't the right time," Robins said.
Because investors knew for months that a merger was likely forthcoming, they could view Diamond Eagle stock as a proxy for DraftKings — and DraftKings, in turn, could gauge investors' interest.
"It was basically like having a continual measuring stick out there that allowed us, each and every day, to say, 'How is the market looking at us? Do we think now is the right time?' " Robins said.
As Diamond Eagle stock fared well in recent weeks, DraftKings mustered the confidence to move ahead and take over the public listing, Robins said.
This article was originally published on April 24, 2020.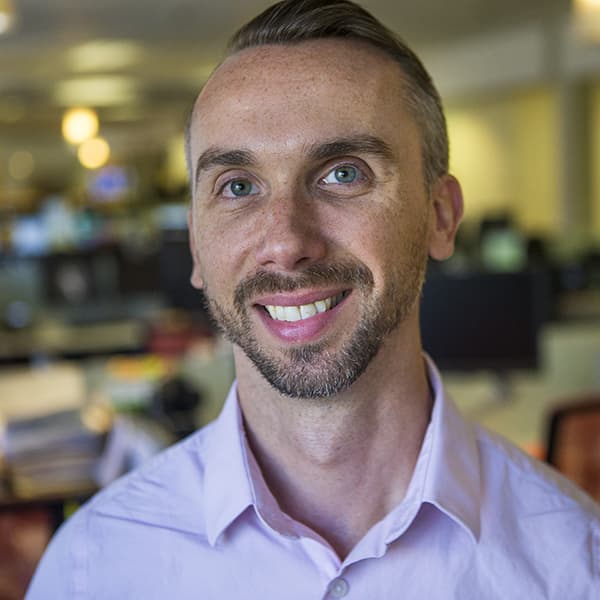 Callum Borchers Reporter
Callum covers the Greater Boston business community for Bostonomix.