Mass. Restaurants Will Open Back Up In 'Phase 2.' When Is That? No One Knows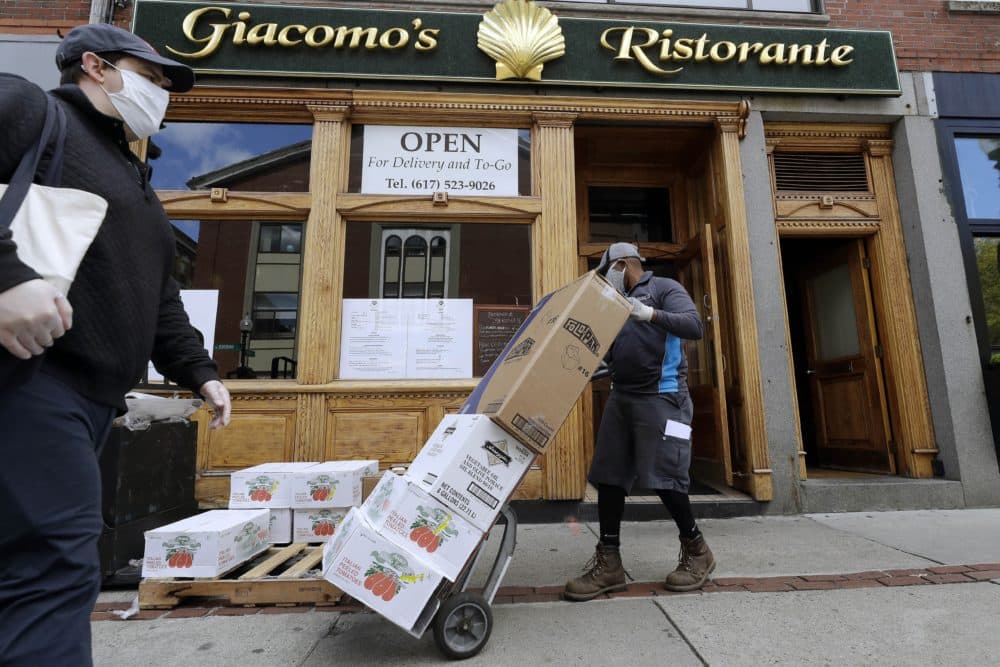 This article is more than 1 year old.
Restaurants in Boston and across the state won't be able to open for dine-in customers for at least another three weeks under Gov. Charlie Baker's phased-in reopening announced Monday. Bars will have to wait longer.
Restaurants will be a part of the state's "phase two" opening, which has no set date — dashing the hopes of some owners who wanted to open doors sooner. And for many, questions still abound about exactly when they can open, and under what circumstances, including how to keep customers and workers safe.
Dave Delancey, owner of the Lobster Trap restaurant in Bourne, was hoping for more clarity from the governor.
"If he said this morning that we could open our patio, I would've been opened at noontime today," Delancey said.
In the days leading up to Memorial Day weekend, he'd normally be prepping to seat more than 50 diners outside and nearly 100 inside. He's now awaiting guidance from his local board of health on whether outdoor seating will be allowed come June.
On Monday, Lt. Gov. Karyn Polito told reporters, "We must be cautious and vigilant as we reopen," noting Massachusetts is one of the states hardest-hit by COVID-19, behind only New York and New Jersey.
The continuing restrictions come as the normally busy summer months loom, and as restaurants in the nearby states of Rhode Island, New Hampshire and some parts of Maine started to reopen Monday.
Some Boston restaurant owners are less eager to open up in the near-term. Boston chef and restaurant owner Jody Adams' upscale Porto is open for takeout, for instance, but when it and her downtown Trade restaurants let in diners is still a ways off. She's concerned about the health of her customers and staff, as well as how to get up and running while turning a profit. To operate at 50% capacity, she said, "It's impossible to make money."
A restaurant and hospitality work group was convened by the state on May 15 to determine specific reopening protocols that would keep workers and diners safe. Restaurants will have to follow new guidelines, including limiting the number of patrons served at one time, according to the state's presentation. They'll also be encouraged to offer outdoor services.
For now, many restaurants are launching or expanding takeout services. And as eager as they are for business to return to normal, they also don't want to contribute to a new wave of the coronavirus spreading — extending both the illness and the economic misery.
"I don't know what that means for us. There's still very little guidance," said Bessie King, who with her mother owns Villa Mexico Cafe in Boston's financial district. She said she needs more information on who can safely work, and suggests the state maintain a pool of personal protective gear, such as masks and gloves, for small businesses to buy.
Villa Mexico is surviving by delivering takeout to first responders and medical workers, as well as fulfilling catering orders. But normally, King said, the cafe counts on 200 walk-in customers a day to break even. On a good day, she gets 25 now.
"Without customers, we don't have a business," King said. "Without employees, we don't have a business."
Andy Husbands, a longtime Boston restaurateur, said two of his three Smoke Shop BBQ locations are offering takeout. He's not going to buck the science and the experts, he said. But he hopes city officials will consider measures to help restaurants, such as allowing outdoor seating without a lengthy permitting process.
Bars will continue to take a deep hit, according to the state's current plan. As part of "phase three," they too would be encouraged to serve customers outdoors. But any further specifics may not come until well into June.
Baker said moving from one phase to the next will depend on the testing data. "This game's not over," he said, when it comes to controlling the spread of the virus.
Nightclubs and other large venues would be part of phase 4. That could be substantially further down the road, with what the state calls the full resumption of the "new normal."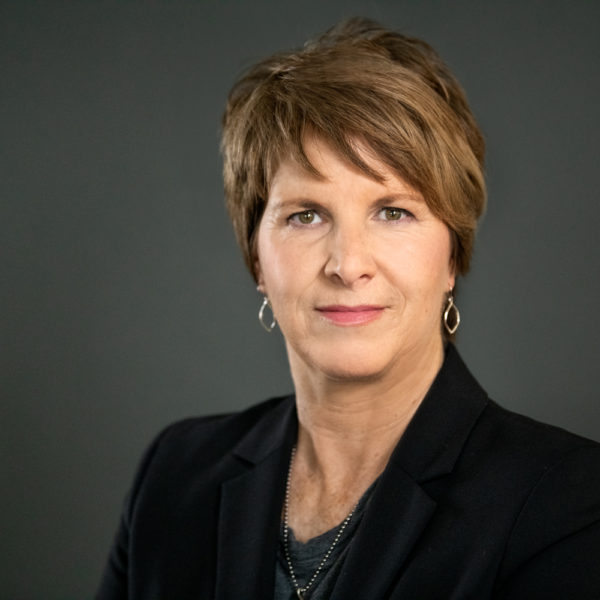 Beth Healy Senior Investigative Reporter
Beth Healy is a senior investigative reporter for WBUR.