A Battle Cry From The Goddesses Of Food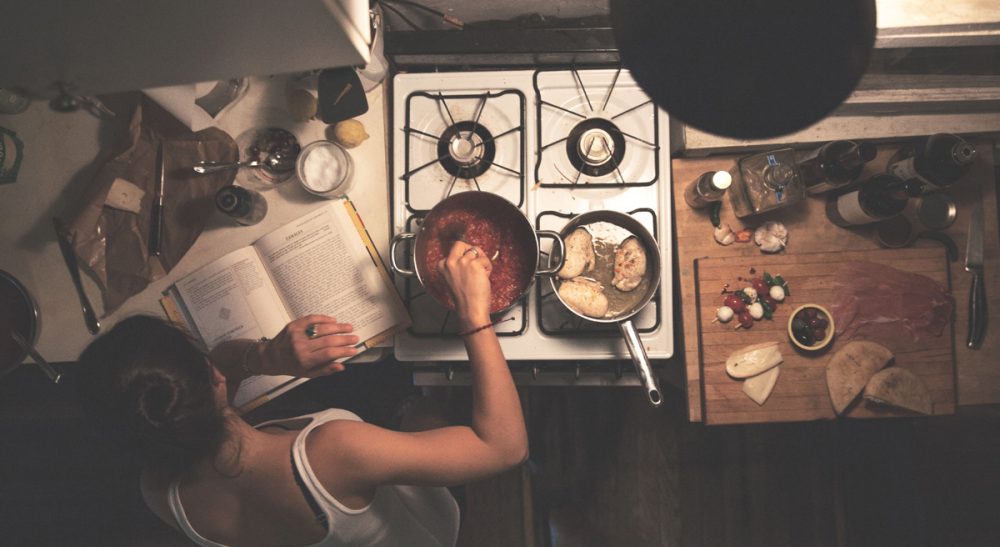 This article is more than 7 years old.
The noisy — and well-deserved — flap over Time Magazine's recent cover story "The 13 Gods of Food," a list which crowns exactly zero women chefs, is wonderfully opportune. I, for one, am thrilled by the zesty outrage it has sparked. That's because since last spring, along with a group of local female food professionals, I have been on a mission to highlight the too quiet media coverage of women chefs.
It all started last May, when Food & Wine Magazine featured a double-truck ad (see below) for their annual Food & Wine Classic:
A panoramic view of the Rockies with an elbow-to-elbow row of 10 usual-suspects and grinning gods of food, nine males and one woman. Top Chef judge, Gail Simmons, who also works at Food & Wine, looked gorgeous and had one wrist worth of room. Presumably, she was in the poster to show token gender balance.
Local chef and icon Jody Adams privately emailed a group of us when she saw the ad, "it literally felt like a punch to the stomach." She wrote in frustration. "After all these years, still?"
Soon after, I came across an article in July/August issue of Departures, entitled "Cooks Night Out." It featured four chic, duded-up male chefs and their super-agent as they passed 72 hours on the town in Vegas. The article featured a sidebar conversation with Bobby Flay and chef agent Scott Feldman that was markedly dismissive of women chefs. They wondered if investors are simply less willing to back female chefs as restaurant owners.
"I don't think it's hard from an investment standpoint. I think it's hard to find great women in the forefront," said Feldman. "It's horrible to ask the question, but who are the top five women in the industry right now?" The chefs paused and grudgingly came up with a few, including Barbara Lynch and Jody Adams.
Ever since, an energized group of local women in the food world has been thinking about how to use these slights as a teachable moment to change the media perception — and therefore the public view — of what a chef looks like. Here's a hint: It ain't all tattoos and muscles — though many women in the kitchen do sport both.
Ever since, an energized group of local women in the food world has been thinking about how to use these slights as a teachable moment to change the media perception -- and therefore the public view -- of what a chef looks like.
In over a decade of covering local and national chefs for Stuff Magazine and the Boston Phoenix, writing hundreds of profiles and columns, I learned a few things about the difference between men and women who cook. I'd guess that my coverage was 75 percent men and 25 percent women, and even still, I'd occasionally take a little editorial heat for "over-emphasizing" local women. There used to be many more male chef-owners and executive chefs in Boston than women. That is still true today. But as a feminist, I used my humble perch to give ink to women whenever I could.
But here's why I think men tend to get more attention: It's easier to write about them. Men make better copy. Men are more willing to say outrageous and eminently quotable things. Shock value is highly prized among journalists — and editors. Men pose more provocatively and more humorously in front of photographers. When you interview women, many will talk about their amazing teams and their inspiring mentors. Male chefs talk more about themselves. For a writer, this is helpful. It is always easier to write about a hero or star, than a loyal team player. Men are better at claiming credit for their work. Women are more humble and self-revealing. As an interviewer, you have to work a little harder to get a woman to say something funny, edgy. But honestly, you don't have to work that hard if you are patient and warm. The difference boils down to a classic sexist stereotype: the cocky male vs. the collaborative female. The badass boy vs. the competent female.
No one quibbles about male chefs getting recognized for their talents. Good is good. But there is plenty of room at the table for the hardworking and talented women as well. Women can make equally good copy.
We are serious about this teachable moment thing. In October, there was a Women in Whites flash mob in Copley Square at the Let's Talk About Food Festival with women in chefs jackets wielding baguettes like bayonets. The goal was to highlight the sheer number of women in the culinary profession in Boston. Chef Adams is working with Women in the Public Policy Center at the Kennedy School on the topic and more events are planned. The momentum has only just begun.
It's time to change the paradigm about men and women who cook. I thank Time Magazine for making it feel even more, well, time-ly. I am not suggesting that professional women become badass or men more self-revealing but a little remedial a training on how to flirt with the press might be useful. I am suggesting that we who cover the scene have to be more vigilant about falling into easy stereotypical traps. Some media training for the media might also help.
---
Related: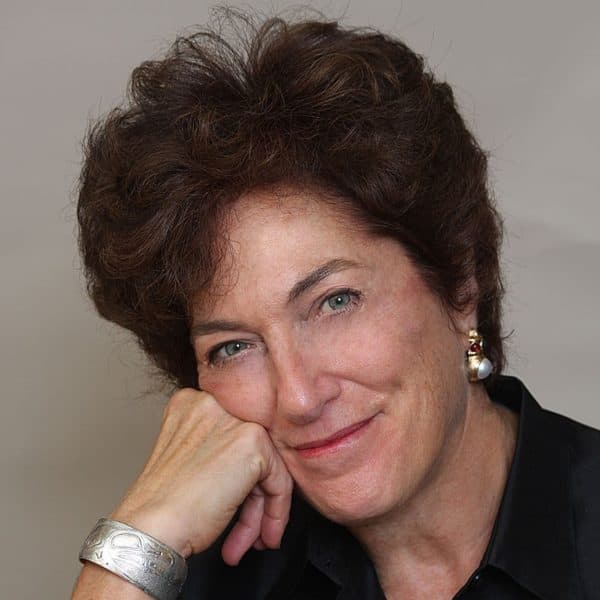 Louisa Kasdon Cognoscenti contributor
Louisa Kasdon is the author of more than 600 published articles about food, health, and business.