Hot Pink Is The New Black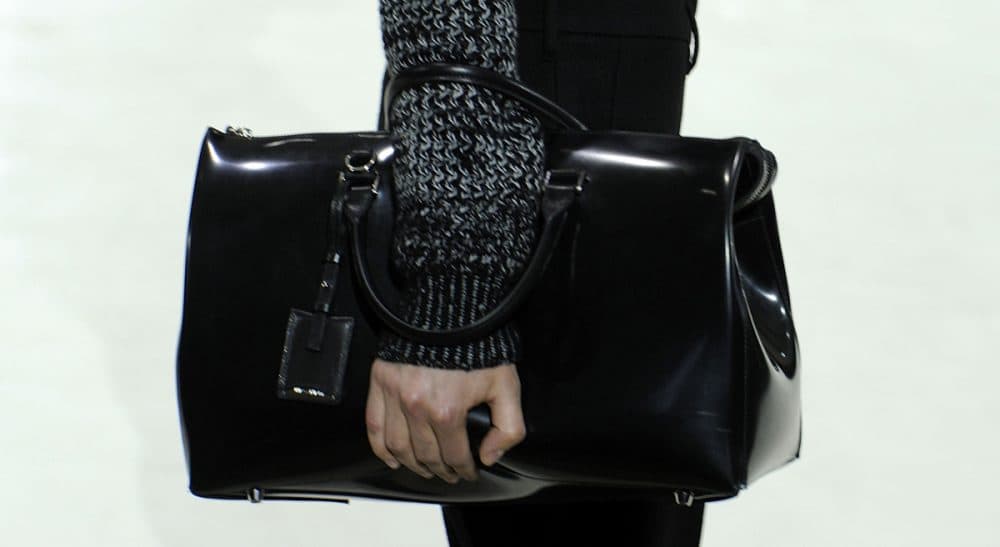 This article is more than 7 years old.
I've had it with every woman in the Northeast dressing like hens, wrens and blackbirds. It's winter, ladies, not a daguerreotype. I was out much of this week with my sister "birds" in social situations — at the symphony, at restaurants, at a play. Most woman I saw were dressed tastefully (read neutral, gray and black), but they looked boring. Nary a color that Benjamin Moore, Pantone, Crayola or even Martha Stewart would have had any fun naming. I'm not even touching the ubiquitous and very comfortable black sleeping bags masquerading as coats we are all wear from November to March. Those are just practical. I'm talking about the dull, dreary clothes under the coats.
it makes me sad to realize that I feel most secure -- and taken most seriously -- when I'm semi-invisible.
I was in Los Angeles recently, out to dinner at hot urban spot and I keep wondering what made the room seem so lively. And then I got it: women were wearing colors. Fun colors. Unsafe colors. Even, (heaven forbid), lively prints!
And a few months before I was in India where women who would consider our worst day a moment of Nirvana were gorgeous in hot pinks, shimmering purples and brilliant greens — even as they trudged back and forth in their exhausting daily rounds.
I admit, I qualify as a wren too. I feel safe, reasonably chic and certainly in uniform when the most exciting hue I'm wearing is charcoal. I also acknowledge that as a somewhat clunky adult woman, I feel like black is the most slimming "color" I can wear.
Somehow we women have become as stuck in our uniforms as men. But the sexes are different when it comes to clothes. As an example: I've asked many gents if they feel weird when another man shows up in exactly the same khakis, shirt, blue blazer or tie they are wearing. The universal — though anecdotal — answer is "no." It makes them feel like they got the dress code right. But if two women discover that they are wearing the same garment, it registers as an embarrassment, requiring some kind of ironic, "you've got good taste" joke to vaporize the awkwardness.
There is an unspoken agreement among women of a certain age, that it's okay if we all wear the same basic, boring, safe clothes as long as we wear them with some tiny whimper of panache — a scarf, earrings. Just a touch of personality layered over the easy-going invisibility. Just enough to let the three of us clustered together at the lunch or the cocktail party feel like we belong in the same frame.
wearing all black, head to toe isn't chic. It isn't sophisticated. And it isn't Parisian.
I get it. I'm not a fashion plate. I'm not even a fashion saucer. Being in uniform makes me feel safe. And it seems to say to any one who sees me, "OK, she read the rule book." But it makes me sad to realize that I feel most secure — and taken most seriously — when I'm semi-invisible.
The hen, wren and blackbird fashion rulebook will be hard to change. Maybe it will require some sort of game theory revolution where everyone decides all at once that wearing all black, head to toe isn't chic. It isn't sophisticated. And it isn't Parisian.
So here's my plea. It's still cold — but spring isn't far off. Take the changing of the season as an opportunity to usher in the return of color. Don't be afraid to stand out. In India they say pink is the equivalent of navy blue. (Even navy blue would be an improvement here, ladies.) Start with a scarf if a top or a dress feels too bold. Welcome back the wonderful world of color.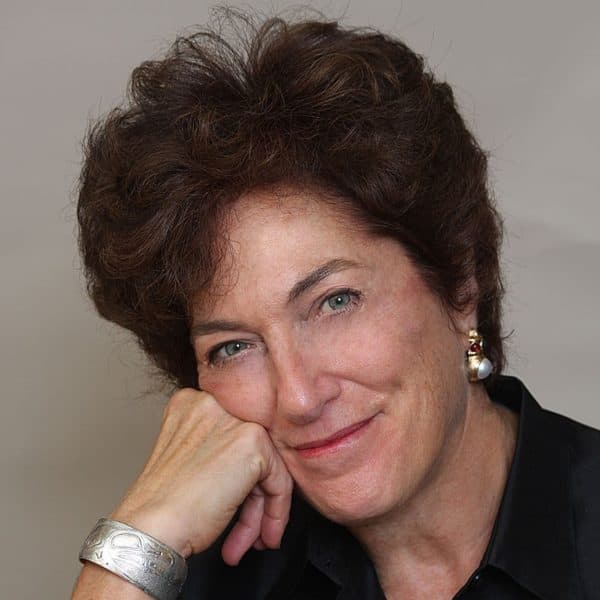 Louisa Kasdon Cognoscenti contributor
Louisa Kasdon is the author of more than 600 published articles about food, health, and business.