What Responsibility Does Corporate America Have For Improving Wage Fairness?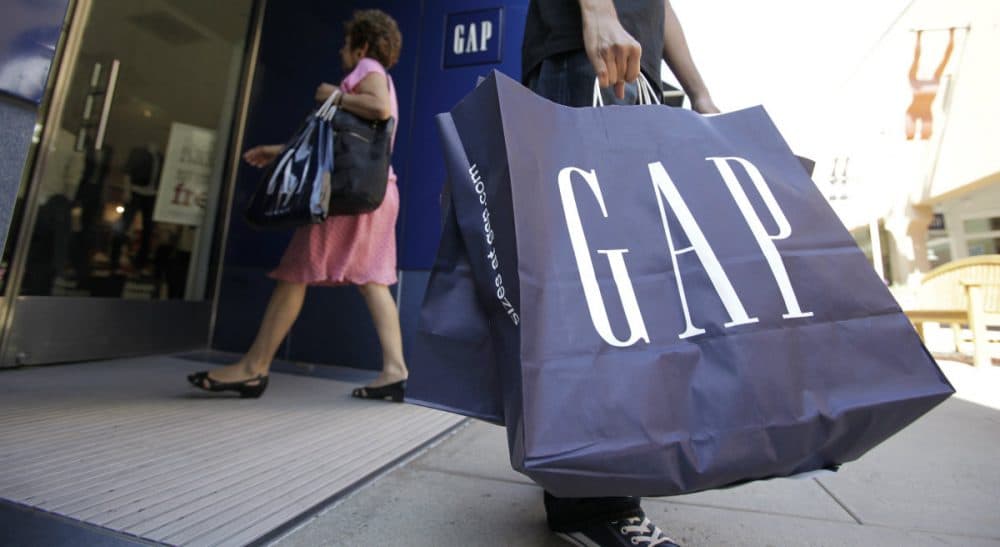 This article is more than 7 years old.
As tax season has officially arrived, I'm reminded again of the gap between rich and poor. The stagnation of wages. The stagnation of my wages.
Then, this past Saturday, I picked up the Boston Globe's business section and stumbled upon two stories — one terrifying, one hopeful.
The first was an Associated Press story about Bank of America, which tripled its profits last year to a whopping $10.08 billion. As a reward, the bank gave CEO Brian Moynihan a 77 percent pay raise. His base salary is now $1.5 million, and he brings home a total compensation package worth $13.1 million. Not too shabby.
should companies reward hard work just at the top, or share profits with everyone on the payroll?
Allow me to sidestep the question of who actually needs to earn $13.1 million a year. (Not to mention the fact that this is the same bank rescued in 2009 by a $20 billion U.S. government bailout, or that BOA's recent profits were largely the result of firing some 9 percent of its workforce, or 25,000 jobs, last year.) Rather, the BOA story raises troubling and intractable issues about wealth distribution in America. Namely, should companies reward hard work just at the top, or share profits with everyone on the payroll?
I'd argue for the latter. In my estimation, the current disparity between what executives make vs. rank-and-file employees is nothing short of immoral. But sadly, the battle for improved pay equity across America's workforce isn't going to be won anytime soon.
In 2012, CEOs of S&P 500 companies made, on average, an astounding 354 times more than the average U.S. worker, according to the AFL-CIO. The ugly numbers continue. Of some 141 countries, the U.S. ranks fourth highest in "wealth inequality," trailing only Russia, Ukraine and Lebanon.
But there is hope. Some companies — admittedly, a vast minority — do voluntarily cap their top executives' salaries. For example, Whole Foods Market won't pay its CEO more than 19 times the company's average annual wage.
In that same issue of the Globe, I saw some happier news. In 2013, the Freeport, Maine-based outfitter L.L. Bean had a record sales year. But instead of lavishing its executives with astronomical benefits and bonuses, the company choose a more righteous path. L.L. Bean gave all its employees an across-the-board 8 percent pay raise. For someone making $35k, that amounts to a substantial $3k salary bump.
I applaud Bean's decision. When a company is successful, it's the result of every employee's hard work. Spread the success. Share the fruit of everyone's labor. I encourage other companies to do the same.
President Obama is fed up, too. Fair pay has proven a major theme for his economic policies this year. In his State of the Union address, Obama asked Congress to increase minimum wage from $7.25 an hour to $10.10. (Here in the Republic of Massachusetts, the state Senate voted in November to up the minimum wage from an already higher-than-national $8 to $11/hour by 2016. The bill hasn't yet passed in the House.)
Ostensibly doing some shopping for Michelle and the girls, Obama used a visit to a Gap location in Manhattan on Tuesday to highlight the clothier's new policy of paying entry level hires something more than that paltry national minimum wage. Last month, Gap Inc. announced it would begin compensating its United States workforce (including workers at the Gap, Banana Republic and Old Navy) $9/hour, and will raise that to $10 next year.
Via executive order, Obama is also pushing through changes to overtime pay, which will result in higher pay for some workers.
Every dollar helps.
Some will cry foul. Stop tinkering with the free market system! This isn't a Socialist nation! No to wealth distribution! Yada yada yada.
Of some 141 countries, the U.S. ranks fourth highest in 'wealth inequality,' trailing only Russia, Ukraine and Lebanon.
But who can argue that people should be paid a living wage for their work? And if a company does well, it strikes me that profits shouldn't merely trickle up to stockholders and executives, but also down to salesclerks, forklift operators and department heads.
The idea is to improve the economy, right? Spread the wealth, and we'll all have a little more cash to spend at Gap, Whole Foods and L.L. Bean.
Yet these corporate do-gooders are not some P.C.-driven, exclusive, lefty club. Bank of America, you can join, too. All you have to do is make an effort, like start by cutting CEO Brian Moynihan's annual company perks. One place to start might be his personal use of the company jet. For a guy who makes what he does, you gotta figure he can afford the occasional plane ticket. Perhaps, as a compromise, he could fly first class.
---
Related: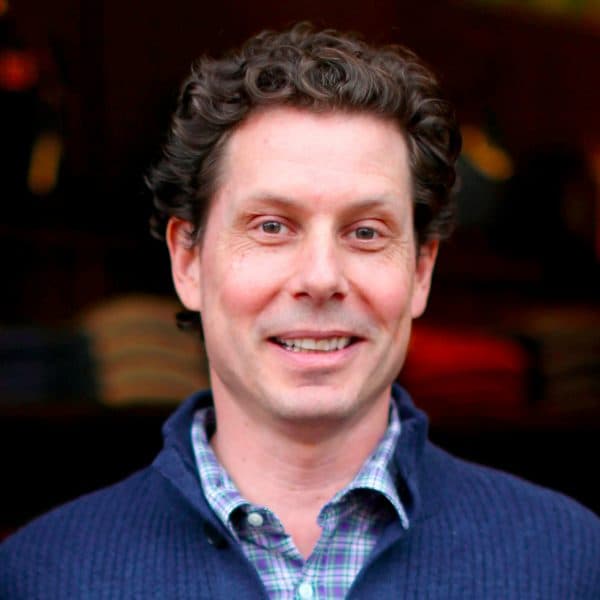 Ethan Gilsdorf Contributor
Ethan Gilsdorf is a writer, critic and author of "Fantasy Freaks and Gaming Geeks."