In A Polarized Age, What Does 'We The People' Really Mean?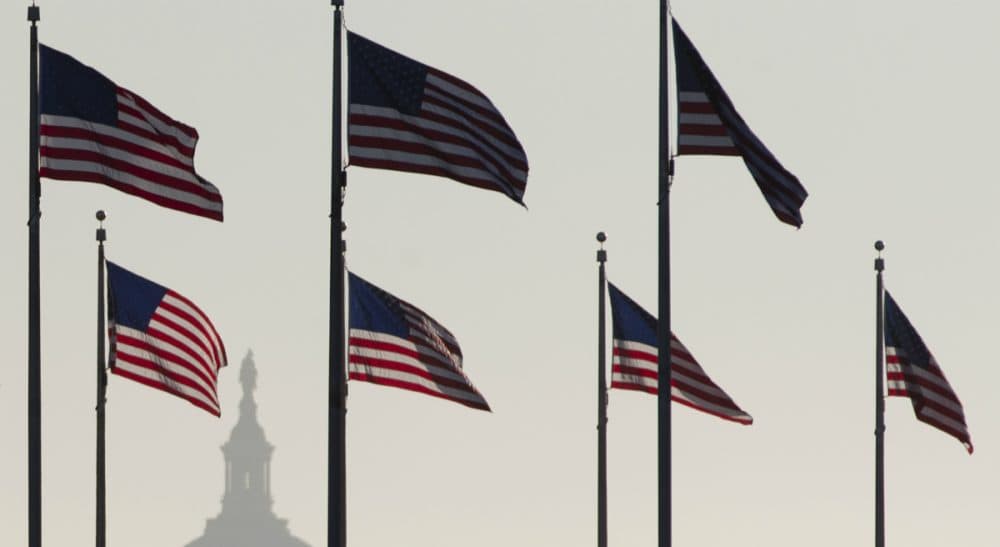 This article is more than 7 years old.
As the United States faces major challenges, at home and abroad, the fragmentation of our political culture puts us at risk in meeting them. We're at odds with each other, at loose ends. Yet we prefer to settle our differences through polar combat in narrow, negative terms which divide, divert, and obstruct us from common purpose. We lack a national ethos — a consensus about our collective effort and our commitment to public good — and this puts us at a disadvantage as we face the future.
There have been political circumstances recently which have given us the opportunity to act nationally instead of narrowly, but which we haven't yet seized. When the U.S. House of Representatives voted to authorize a rise in the national debt ceiling "without conditions," there was a sigh of relief that we might avoid another cliff fight, rekindling political venom and jeopardizing international credibility. Although this was largely taken as a hopeful sign there is too much evidence that the danger still exists, that we are still caught in our political apartheid.
We lack a national ethos ... and this puts us at a disadvantage as we face the future.
First, it was a narrow vote clinched by the Democrats, not on a significant change in the Republican intransigence responsible for the problem in the first place. Second, the next deadline is April 15, 2015, which will ensure that it will be a factor in the next presidential campaign. We can catch our breath for now and wait to see what the voters might hint about 2016 in this year's midterm elections. Will the Senate go Republican, and if so, would the majority then be sobered in the face of its new obligations, or more possessed with ideological fervor?
Another unexploited opportunity to define our national character with more solidarity is durable, bipartisan immigration reform. If the country could agree how to move ahead on a subject of such historical relevance, it would be a sign we might be relinquishing our separateness and promising such broad reconciliation. Last June, the Senate passed a comprehensive overhaul of the nation's immigration laws, which still languishes; and this winter the speaker of the House announced a list of principles for immigration reform. But a week later, he reversed himself with a nix, caving to his radical base. Along with its contributions to fragmentation — plus narcissism and nastiness — Tea Party strategies explicitly counter national cohesion. No e pluribus unum for it. There may be an erosion of this mentality, encouraged by the survival instincts of the mainstream GOP, and perhaps the voters, but we don't know yet.
Regardless, we will not achieve a greater national cohesion and be fully competent for dealing with urgent challenges without more dedicated participation by our full pluralism. That would be consistent with our founding principle of the sovereignty of the people — that our public institutions and leaders require the citizenry to inspire and instruct them and hold them accountable. Despite the pride and romance of this remedy, the obstacles are forbidding, including doubt about how best to forge political strategies; messy and flawed electoral systems; the blinding complexity of policy choices available. Perhaps most daunting is that we are suffering in our public life a lack of reliance on our basic ideals. There is a weakening of some of our most essential shared values, including a lack of fidelity to fairness, truth, and responsibility.
We need the people through democratic practice to forge a national consensus concerting our common ideals...
In our over-commitment to material drives and ambitions an imbalance has been created in our culture. Could it be that in our submission to the dominance of money and our headlong embrace of technology there is less reliance on the spiritual assets which are particularly needed right now in our lives and our politics — resources of aesthetics, ideals, morality? Are we nurturing "the better angels of our nature," as we would like to think? Are our qualities of empathy and altruism integrated in our public policies as much as they used to be, or enough to deal with the dilemmas we face? Are we too selfish and cynical because we are too occupied with money? Where is love in our policy-making? Of course the spiritual and material forces in our existence live together, but I am speaking of disproportionality, where the material has become too dominant, and the spiritual has diminished.
We need the people through democratic practice to forge a national consensus concerting our common ideals, achieving affirmation of the deepest beliefs that the country can agree upon. It may be that this is beyond our reach. Too difficult, too idealistic. Can the people lead the leaders?
---
Related: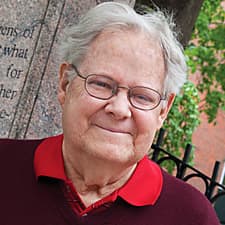 Jonathan Moore Cognoscenti contributor
Jonathan Moore is an associate at the Shorenstein Center at Harvard's Kennedy School, where he was previously director of its Institute of Politics. He served earlier as U.S. assoc. attorney general and ambassador to the U.N.