Banishing Donald Sterling From The NBA Isn't 'Solving' Racism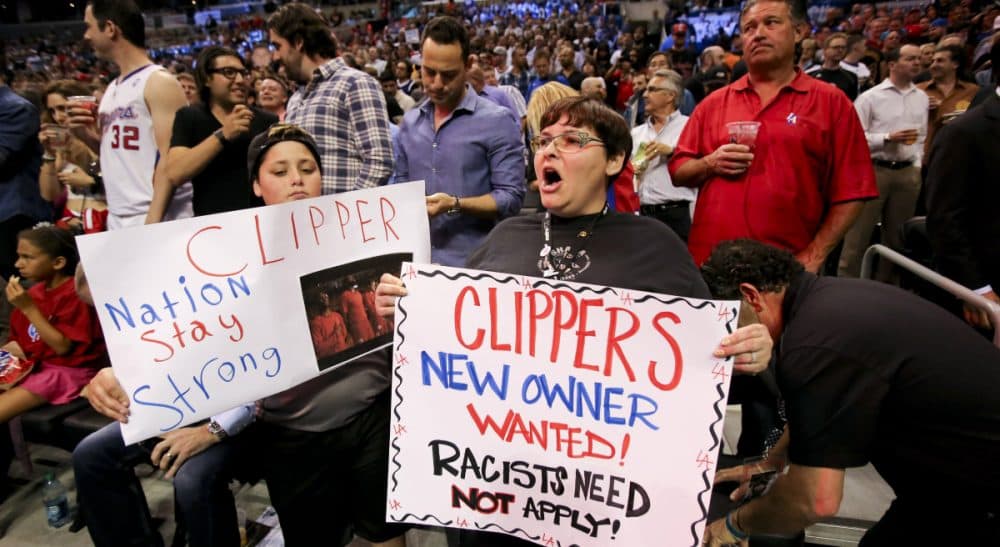 This article is more than 7 years old.
A few days ago, the rest of the world learned what Donald Sterling's relatives, friends, employees and tenants already knew: he's basically Archie Bunker with a bad tan.
Anybody who's been paying attention to the owner of the Los Angeles Clippers for the past decade already knows this. He's said lots of racist things over the years and was the subject of not one, but two, multimillion-dollar discrimination lawsuits for refusing to rent to African-American and Hispanic tenants.
Nobody bothered to ask Silver the most obvious question: why did the NBA tolerate an openly racist owner for three decades in the first place?
Of course, this is America, where people don't really care about racial discrimination until it's a huge, easily consumable media scandal. And that's what Sterling provided.
On Tuesday, new NBA Commissioner Adam Silver stood tall in the saddle and banned Sterling for life, which allowed all of us to feel that cleansing jolt of righteousness so necessary at the end of a morality play.
Nobody bothered to ask Silver the most obvious question: why did the NBA tolerate an openly racist owner for three decades in the first place?
Because in the end, these little morality plays aren't really about confronting racism in this country. Heck, they're not even about morality. They're about promoting the fantasy that reviling an individual somehow addresses larger, systemic problems.
We saw the same thing a few years ago in the world of football, when news broke that a New Orleans Saints coach was paying his players bounties to injure stars on opposing teams. The coaches and players in question were punished and we all pretended, at least for a few months, that this solved the problem of violence in the NFL.
Likewise, in baseball, the crackdowns on sullen superstars such as Barry Bonds and Alex Rodriguez are portrayed as the answer to the game's ongoing steroid problem.
But this dynamic is hardly limited to the world of sports.
The very same week that Sterling's rants became public, we heard from another angry old white guy, Nevada rancher Cliven Bundy, who has been grazing his cattle illegally on federal land for years. Bundy became a Fox News folk hero for refusing to pay his grazing fees to the big, bad federal government.
Then Bundy revealed his true nature in a charming soliloquy [below] about how lazy "negroes" are and how good the slaves had it under slavery.
In the days since, most of his supporters — which included conservative politicians as well as pundits — have disavowed or condemned Bundy.
Nobody within the mainstream media has seen fit to discuss the larger problem: that there exists in this country a political party that is not only tolerant of, but dependent on, white racism.
Any historian can give you the basic background here. In 1968, Richard Nixon decided to adopt a "Southern Strategy" of appealing to white voters based on racial anxieties.
Lee Atwater, the former chairman of the Republican National Committee, put it like this:
You start out in 1954 by saying, "N-----, n------, n-----." By 1968 you can't say "n-----" — that hurts you. Backfires. So you say stuff like forced busing, states' rights and all that stuff. You're getting so abstract now [that] you're talking about cutting taxes, and all these things you're talking about are totally economic things and a byproduct of them is [that] blacks get hurt worse than whites.

And subconsciously maybe that is part of it. I'm not saying that. But I'm saying that if it is getting that abstract, and that coded, that we are doing away with the racial problem one way or the other. You follow me — because obviously sitting around saying, "We want to cut this," is much more abstract than even the busing thing, and a hell of a lot more abstract than "N-----, n-----."
It's not some crazy coincidence that the Tea Party attracts followers who carry racist signs.
Or that one of the Republican presidential frontrunners for 2016, Rand Paul, has publicly stated that he opposes portions of the Civil Rights laws, and has had to fire two staffers, after their racist views became public.
To be perfectly clear: not all Republicans are racist. And many Democrats — of all different races — are full of prejudice.
These stories should be leading us deeper into the darkness of our racial legacy and politics.
My larger point is stories like the one about Donald Sterling are intended to make us feel a sense of "racial healing" and "closure."
But banishing one billionaire octogenarian from a professional sports league dominated by African-Americans isn't "healing" or "closure." Just like forgetting about old Cliven Bundy doesn't make him, or the armed militiamen who support him, go away.
These stories should be leading us deeper into the darkness of our racial legacy and politics. Instead, too often, they become just more whitewash.
---
Related: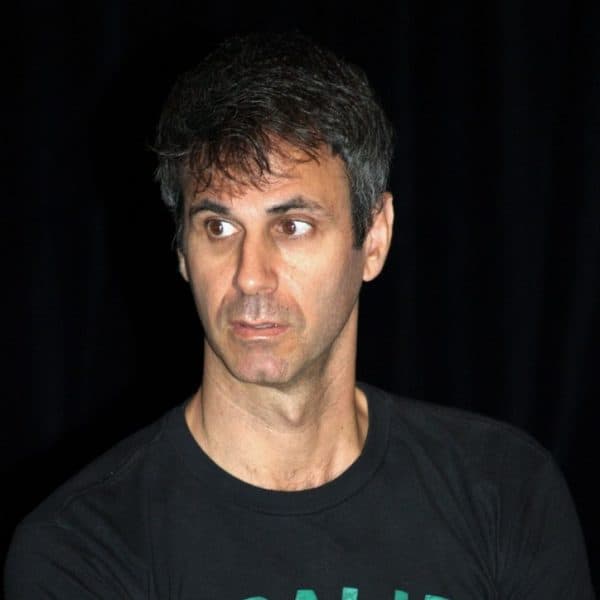 Steve Almond Cognoscenti contributor
Steve Almond's new book, "Bad Stories: What the Hell Just Happened to Our Country," is now available. He hosts the Dear Sugars podcast with Cheryl Strayed.