In the Shadow Of An Election, An Eye Toward Repairing US-Egyptian Relations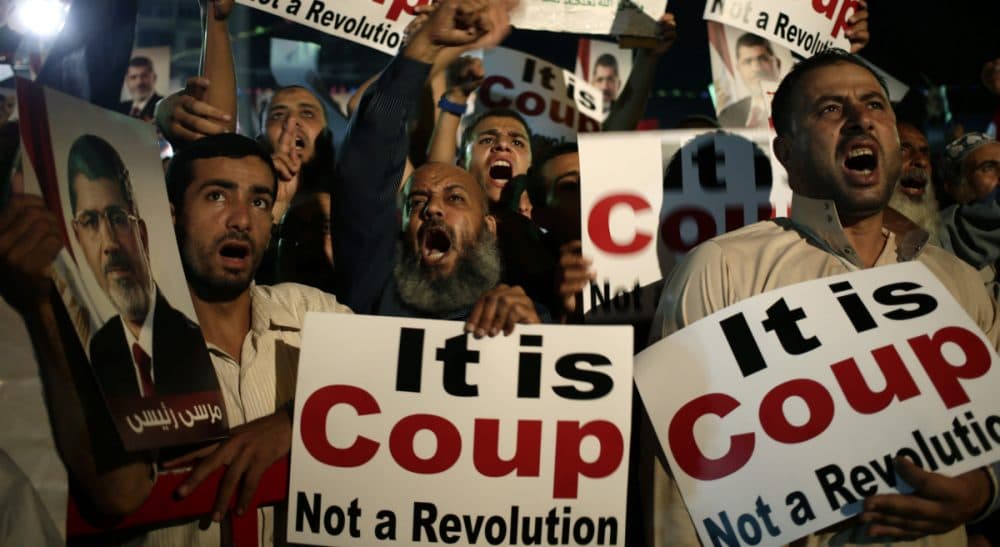 This article is more than 7 years old.
Egypt has been the cornerstone of U.S. diplomacy in the Middle East since the Camp David Accords of 1979. Today, that strategic relationship is about to evaporate, taking with it much of the goodwill in the Arab world. A recent poll has a majority of Egyptians disapproving President Obama's policy toward their country, and such negative feelings are beginning to permeate the Middle East. But it's not too late to fix.
The antipathy is understandable. Nearly 30 million Egyptians rejected the failed rule of the Muslim Brotherhood which used armed forces. Vast numbers, especially of women and the poor, called on Defense Minister Abdel-Fattah El-Sisi to take the reins. But the U.S. rejected the popular uprising and voiced support of the Brotherhood.
Egyptians of all walks of life believed that American policy-makers naively thought that supporting "moderate Islamists" would lessen the wrath of "religious extremists." To most Egyptians, the dreaded one-year rule of the Brotherhood shows that these are two faces of the same coin.
Eventually, in response to popular demand, El-Sisi resigned his post and announced his presidential candidacy as a civilian. Today he is running against Hamdeen Sabahi, a popular "Nasserite" civilian figure. Whoever wins, the U.S. has no reason to condemn the rule of the future people's choice before it starts. In so doing, America would lose any semblance of influence in Egypt and the rest of the Arab world.
I met four times last month with El-Sisi, at his request. He inquired into my scientific expertise in natural resources, oil and gas potential, groundwater and agricultural soil as they relate to economic development in Egypt. He was attentive, thoughtful, and asked intelligent questions. He displayed vision and leadership qualities, without being overly confident, and clearly appreciates the value of knowledge in the service of improving all aspects of Egyptian society, with emphasis on improving the status of women.
During the same visit, I was repeatedly questioned about today's U.S. position relative to Egypt. People were baffled by America's support of the 30-year rule of Hosni Mubarak, while condemning the present-day "road plan" despite its wide popular support. They see no reason for Obama's policy toward the Middle East in general, and their own country in particular — often in opposition to Egypt' own democratic goals.
A strong U.S.-Egyptian relationship is necessary for the United States to achieve its many objectives in the Middle East.

Daniel Kurtzer
In support of this view, Daniel Kurtzer, a seasoned diplomat who served as American ambassador to both Israel and Egypt stated in a recent article, "A strong U.S.-Egyptian relationship is necessary for the United States to achieve its many objectives in the Middle East."
This certainly is true, and the U.S. can repair the relationship. The recent release of attack helicopters Egypt needs to pacify radical groups in the Sinai, as strongly supported by Saudi Arabia, was a wise but small first step. It now should be followed by incremental moves to repair the gap between the U.S. and Egypt.
Nothing could be gained from intransigence and the continuation of our static policy. America's image and its posture can be diplomatically repaired. By embracing the voters' choice in Egypt's presidential elections on Monday and Tuesday, the U.S. has an opportunity to help salvage both its image and its strategic alliances in the Middle East.
---
Related: