Hobby Lobby: 1, Women: Zip. What The Supreme Court's Ruling Really Means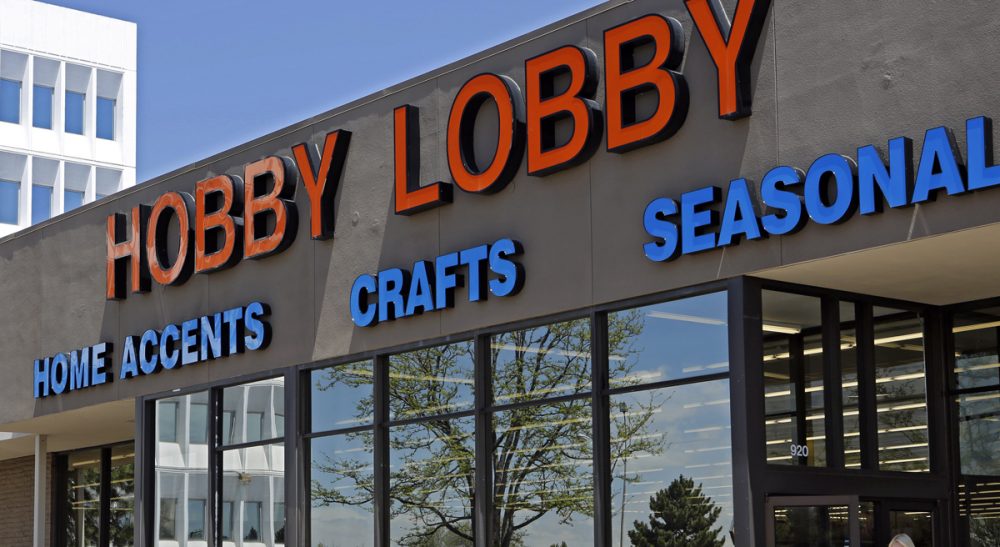 This article is more than 6 years old.
Elevating the religious beliefs of commercial employers over the health care rights of their employees, the Supreme Court has granted closely held business corporations religious exemptions from the Affordable Care Act's contraception coverage mandate. In Burwell v. Hobby Lobby, a 5 to 4 ruling, the Court held, for the first time, that the Religious Freedom Restoration Act protects secular, for-profit corporations from generally applicable federal laws found to impose "substantial burdens" on business owners' religious beliefs.
The cases before the Court involved two substantial family-owned businesses — Hobby Lobby, which employs more than 13,000 people in a chain of some 500 stores, and Conestoga Wood Specialties, with 950 employees. The owners of both businesses claimed religious objections to certain methods of contraception, considered abortifacients (causing abortion), and challenged the insurance coverage mandate that enabled their use. Not surprisingly, the Court's five anti-abortion religious conservatives found for the business owners.
The predictability of this ruling, which tracked the personal beliefs of the Justices, is its second most lamentable aspect. The first is its effect on female employees...
The predictability of this ruling, which tracked the personal beliefs of the justices, is its second most lamentable aspect. The first is its effect on female employees of Hobby Lobby, Conestoga Wood and all employees of other secular businesses whose owners may now raise religious objections to a wide range of federal employment and health care laws.
Writing for the majority, Justice Samuel Alito suggested that the Hobby Lobby ruling would be limited to claims by closely held corporations and would not necessarily extend to cases involving religious objections to other medical treatments, like vaccinations, or to other laws, like those governing minimum wage, maximum hours or equal pay. But as Justice Ruth Bader Ginsburg pointed out in a strong, tightly argued dissent, the logic of the Court's ruling could readily extend to these and many other cases involving major corporations and employers.
"'Closely held' is not synonymous with 'small,'" Ginsburg noted, and Hobby Lobby is a wide-open door to exempting secular business corporations from general laws. It creates a double standard by allowing corporations to enjoy owners' personal rights, while owners remain shielded from corporate responsibilities. It invites the anarchy that Justice Antonin Scalia once cautioned against when he rejected a religious freedom claim by Native Americans fired for using sacramental peyote and denied unemployment benefits. (If only he had shared their belief in the sacramental power of peyote, he might have viewed their religious freedom claim differently.)
The 1990 decision in that case, Employment Division v. Smith, led to the 1993 law at issue in Hobby Lobby, the Religious Freedom Restoration Act (RFRA). It bars the government from substantially burdening a person's religious freedom, in applying generally applicable laws, unless the burden at issue is the least restrictive means of satisfying a compelling state interest.
Is a business corporation a person for purposes of this statute?
Not-for-profit religious corporations are protected by RFRA and also enjoy religious rights pursuant to the First Amendment — rights that the Constitution does not (and should not) extend to secular, for-profit businesses. So, Hobby Lobby and Conestoga Woods relied on statutory rights under RFRA, not First Amendment rights. In applying RFRA to commercial corporations, the majority held that Congress intended to offer additional protections not provided by the Constitution. The dissent argued that RFRA was intended to restore the status quo in existence prior to the ruling in Smith, which had limited First Amendment, free exercise rights that conflicted with generally applicable laws.
Consider the reasons for and against extending RFRA to for-profit corporations. The majority stated the obvious: "a corporation is simply a form of organization used by human beings to achieve desired ends." Business corporations are afforded some constitutional protections extended to "persons," not just the controversial speech rights recognized by Citizens United, but uncontroversial Fourth Amendment rights against unwarranted searches and seizures. Making money is a lawful corporate purpose, the majority observed, and the line between for-profit and not-for-profit corporations is often blurred by the charitable causes some business corporations support. "If for-profit corporations may pursue such worthy objectives, there is no apparent reason why they may not further religious objectives as well."
They may pursue religious or charitable objectives, the dissent countered, but not at the expense of religiously diverse employees. The majority didn't challenge the reasons for distinguishing a business from a non-profit religious corporation so much as it ignored them. "Religious organizations exist to foster the interests of persons subscribing to the same religious faith. Not so of for-profit corporations," Justice Ginsburg wrote in her dissent. "Workers who sustain the operations of these corporations commonly are not drawn from one religious community. Indeed, by law, no religion-based criterion can restrict the workforce of for-profit corporations."
Besides, the dissent argued, even if RFRA protected for-profit corporations, the government had demonstrated a compelling interest in mandating contraceptive coverage by employers covered by the Affordable Care Act. The majority conceded this interest in women's health but held that the ACA imposed a substantial burden on the religious rights of closely held corporations. It also found that the government could fashion less restrictive means of providing contraception. (The government disagreed.)
If we're each empowered to decide which laws substantially burden our beliefs and do not apply to us, we'll end up with virtually no law at all.
Did the contraceptive mandate impose a substantial burden on the business owners' exercise of religion? No one in this case questioned the sincerity of their objections to contraception; it is axiomatic that courts should not interrogate our religious beliefs. But the burden on belief was attenuated in this case, as the government argued. The corporations were providing health insurance, not contraception. The decisions to use contraceptives, to which the corporate owners objected, were the employees' decisions alone, just as the burden of the Court's decision will be theirs alone to bear.
Still, the Court deemed the contraceptive mandate a substantial burden. Why? Because the business owners said it was a burden. But while courts do not and should not judge our religious beliefs, they're supposed to judge the relationship between our beliefs and the law. What constitutes a substantial burden on religion? That is a legal, not a religious question. If we're each empowered to decide which laws substantially burden our beliefs and do not apply to us, we'll end up with virtually no law at all.
---
Related: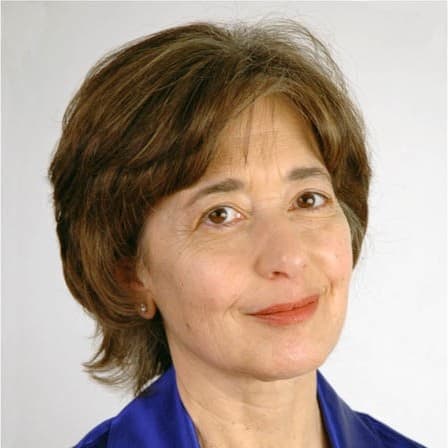 Wendy Kaminer Cognoscenti contributor
Wendy Kaminer, a lawyer and social critic, writes about law, liberty, feminism, religion, and popular culture and is currently a correspondent at The Atlantic. Her latest book is "Worst Instincts: Cowardice, Conformity and the ACLU."