Heavy Meddle: Should I Wait For My True Love To Love Me Back?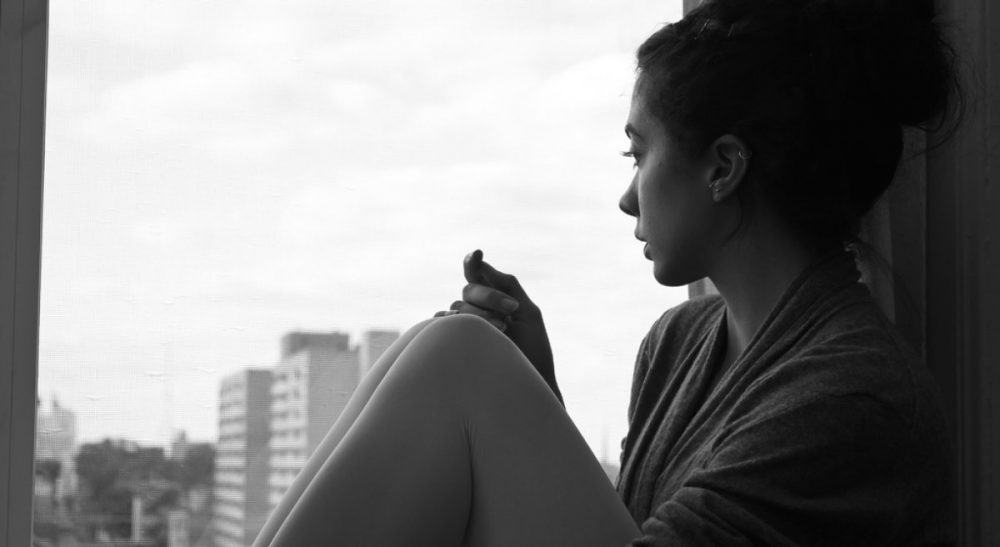 This article is more than 6 years old.
Welcome Meddleheads, to the column where your crazy meets my crazy! Please send your questions to advice@wbur.org. Right now. Not only will you immediately feel much better, you'll also get some advice.
Hugs,
Steve
…
Dear Steve,
I'm in love with someone who is not reciprocating my feelings at the moment. I think he is afraid and is dealing with his own issues at the moment (not interested in another). Should I try to forget about him, or will slow and steady presence have a chance of winning his heart?
Signed,
The Waiting Is the Hardest Part
…
Dear Waiting,
I'm sorry to hear that you're stuck in this particular purgatory. Let me share a couple of personal experiences that may help put things in perspective. Or may simply make me look like an idiot. (You get to decide!)
When I was in college I fell rather hard for a woman who seemed to me perfect. Smart. Funny. Beautiful. The whole enchilada. Plus we had chemistry. Or at least I had chemistry. In retrospect, it's much more clear to me that I was projecting my ardent feelings onto her. Why not? I had enough for the both of us.
Nonetheless, we were friends and we hung out a fair amount and we even slept together once, an event I (and I alone) viewed as monumental. Because I was so into her, I wound up interpreting her every word and gesture as evidence of our eventual destiny. And thus, I hung around for more than a year, hoping that she would come to her senses. I don't have to tell you how that turned out.
Was this stupid on my part? I guess, from a certain unforgiving angle. But I really did think the world of this person. I really did think we were soul mates. My only real mistake was that I didn't sit down and tell her how deeply I felt. Then again, I didn't want to scare her off with my intensity. Like you, I felt it would be wiser to hang around and let her feelings of affection develop.
The most crucial attribute -- and the one most people forget all about when they describe their soul mate -- is that they have to love you back.
Taken to an extreme, this sort of loyalty can be a form of masochism. But the truth is I had no idea that this woman wasn't going to love me back. Maybe I should have read the signs. But the heart read signs with its own hope-warped glasses.
And our pursuit of love rarely travels a straight road. Consider this second example: I met the woman who is now my wife more than a decade ago. We spent the first five years of our relationship getting together and breaking up, mostly at my instigation. The way I saw it, I had to keep her at bay because she wasn't ready to have a family and I was. Nonetheless, we remained in various forms of touch.
And slowly but surely — and with the help of a good therapist, on my part — I came to see that I did in fact love her and that I wanted to make a life together with her. She saw other people during these early years, as did I. But she also showed the patience and strength to remain in my life. And maybe even more important, she continued to pursue her own destiny. She didn't just moon around waiting for me to come to my senses. She continued to pursue her creative passion and moved across the country to enroll in graduate school. She may have been in love with me, but she wasn't putting her life on hold until I came around.
I have no idea how things will play out with this fellow of yours. I suspect that a lot of readers will tell you to put this guy out of your mind and find someone who loves you back. They may be right. The most crucial attribute — and the one most people forget all about when they describe their soul mate — is that they have to love you back.
But my own experience tells me that sometimes love takes a while to take root. In deciding your course of action, I would ask you to consider a few questions. First: is this guy really working on his issues? If he's not, or seems stuck, I'd consider that a big red flag. Second: how long are you willing to wait for him? To what extent is this unrequited relationship keeping you from pursuing someone who might love you back? Could it be that on some unconscious level you're pursuing someone unavailable as a form of self-punishment or self-protection? What I'm suggesting, more broadly, is that you may need to do some work of your own to figure out the answers to these questions.
To what extent is this unrequited relationship keeping you from pursuing someone who might love you back?
It's absolutely essential that your version of "waiting" not involve your life stopping short. You may not want to date other people, but you also shouldn't put off making important life decisions involving career, where to live and so on. And you need to continue to nurture the other important relationships in your life (friends and family) and to consider their wise counsel.
Finally, you should consider the possibility that it may require you moving on for him to figure out what you mean to him. I don't mean "moving on" in some ulterior, rom-com sense. I mean really and truly deciding that you're better to pursue the deep love you seek elsewhere. It's a popular delusion that love is a form of destiny. It's not. It's something that two people create together, what the writer John Williams calls "a human act of becoming, a condition that was invented and modified moment by moment and day by day, by the will and the intelligence and the heart."
You have to find someone ready for this mission. I hope the guy in question turns out to be the one. But what matters most is your willingness to do that blessed labor.
Good luck,
Steve
♥
Okay folks, now it's your turn. Did I get it right, or muck it up? Let me know in the comments section. And please do send your own question along, the more detailed the better. Even if I don't have a helpful response, chances are someone in the comments section will. Send your dilemmas via email.
---
Steve Almond is the author of the forthcoming book Against Football.