My Snow Day, Governor Baker's Work Day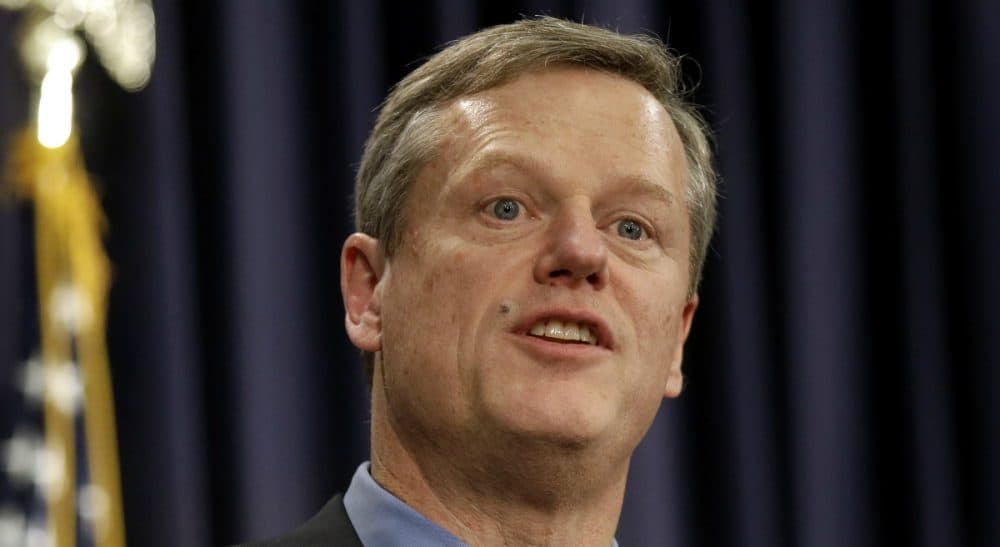 This article is more than 6 years old.
During televised snow coverage on Monday, I watched Gov. Charlie Baker sit around a conference table with other state leaders. He looked resplendent in his suit. The image sent the message he wanted: it's a work day. We all learned during last week's blizzard that our new governor wears a sweater on a snow day. I was watching the television in the middle of the day on Monday because, like so many others, I was in my home with my school-age children while the snow piled up outside. Whatever it was on Beacon Hill, it was a snow day at our house.
As the day progressed, and the snow kept mounting, the coverage showed reports of accidents, including, tragically, a woman killed by a snow plow. The snow continued, as forecast, at rates upwards of an inch an hour — all day long. Nevertheless, many braved the roads or public transportation or the streets to get to and from work. And many spent hours commuting — some caught on the frozen Red Line, some caught in snow banks. Many of those commuters out and about because no government official was willing to say what was so clearly so — it was not a safe day for travel.
no government official was willing to say what was so clearly so -- it was not a safe day for travel.
I used to run the Boston office of a national law firm. When I did, I took my lead from the governor's office as to whether or not to tell people to stay home (or come in late) because of the weather. Occasionally, that led to my sending people home for a storm that missed or closing the office on a day that proved passable. For the most part, though, the leadership of the commonwealth set an example that helped me act prudently to safeguard my firm's employees. On Monday, the state failed in that regard. Indeed, by transmitting the message that we can handle snow up here, the state's leaders set an example that created unnecessary risk for many.
With the amazing improvements in technology, many more of us can work effectively from remote locations than we could just a few years ago. This lessens the blow to enterprise caused by a snow day. It also enables more prudent decision making by business leaders. So, too, you would think, our state's leaders. When we are faced with weather (something that we have not learned how to overcome), governmental leadership is absolutely essential. No one doubted that the governor was working last week. At the same time, we all benefited from his caution in the face of the storm. This week, he chose not to be cautious and so helped create the mess that many of us continue to battle.
The same report that showed the governor surrounded by colleagues showed plenty of empty offices at the State House. On Tuesday, he defended, on Fox 25 and elsewhere, his decision not to issue a travel ban. That's not what he did wrong. The options are not binary; the choice isn't work day or snow day. It's not open roads or travel bans.
There are other options and finding the right one is the governor's job. What he should have done was this — urged people and businesses to take the storm seriously and kept nonessential state workers home. Lots of private businesses would have followed his lead and many would have been safer.
Many of us struggle in to work for real reasons on even the worst days. On those days, however, it is in the best interests of the commonwealth for our leaders to let us all know that we should not struggle in if we can manage to work from home. That's called leadership and when things get tough, it's what we need from government.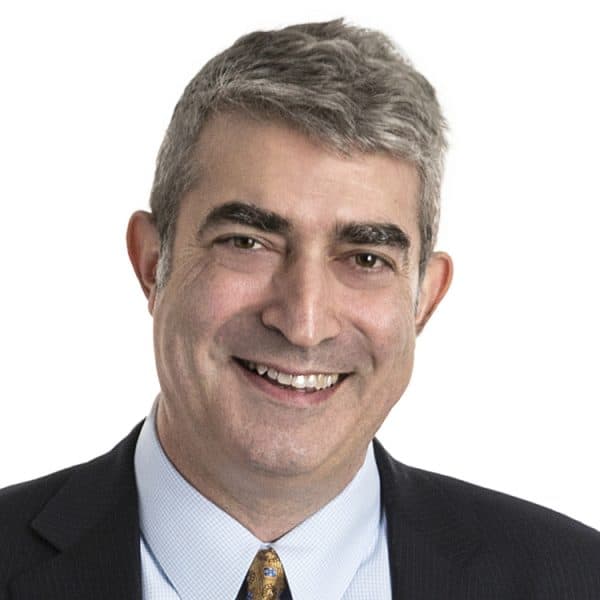 Josh Davis Cognoscenti contributor
Josh Davis is an employment lawyer at Goulston & Storrs in Boston. He also teaches law, writes about many subjects, and talks on the radio.