Just Desserts? Craving The Tried-And-True, Not Trendy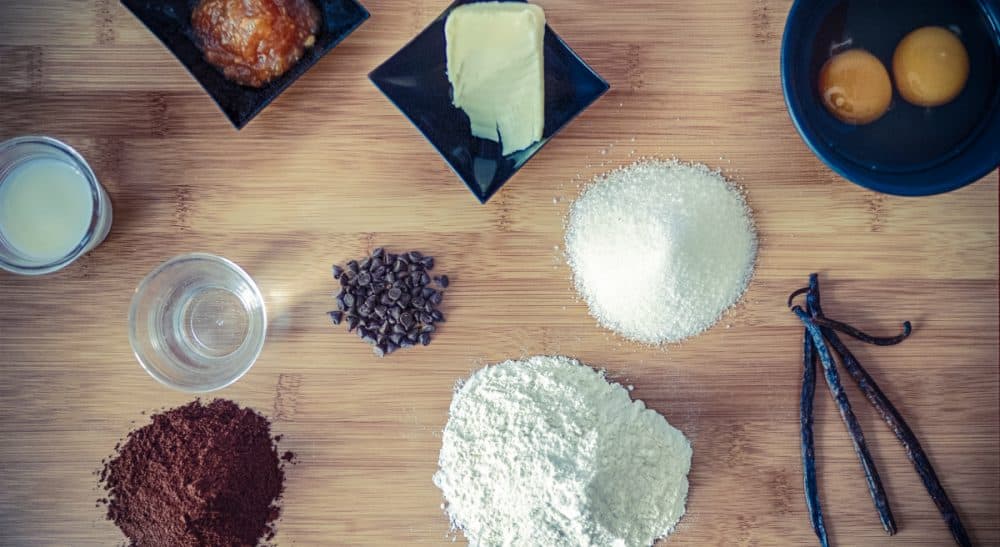 This article is more than 6 years old.
It's not easy to keep up with dessert trends these days. However, everyone must know that the once-ubiquitous cupcakes crowned with soaring swirls of frosting are over.
Cupcake shops are closing, and no self-respecting food lover would be seen buying, much less making, cupcakes now.
The macaron also seems to have had its day.
For those who haven't been keeping up, I don't mean the coconut macaroon that's especially popular during Passover. Macarons are tiny French meringue cookies with creamy fillings. They often come in gaudy pastels. They were a huge hit a while back, but now that you can find them in the freezer compartment at Trader Joe's, they're too mainstream. Kiss them goodbye.
[Macarons] were a huge hit a while back, but now that you can find them in the freezer compartment at Trader Joe's... Kiss them goodbye.
The cronut, that combination of doughnut and croissant, may still be a fad. But Dunkin' Donuts is featuring cronuts now, so their 15 minutes is probably at 14 and counting.
Much as I love both salted caramels and bacon, I'm tired of salted-caramel-flavored everything, from coffee to pretzels.
And even I have reached bacon overload. Bacon-flavored vodka? Bacon-flavored candy canes. Really?
I'm told that avocado toast is trending. Plain toast with avocado isn't dessert-like. But avocadonuts and avocado toast filled with M&Ms lean toward the sweet end of the menu.
I didn't say they were a good idea, just that they seem to be a trend.
What's next? I have no idea. It's so exhausting to keep up that I've decided to go back to old loves that I'd cast aside and forgotten. I think it's time to forget dessert trends. It's time to dig up old recipes — your own or your mother's — and bring back the tried, the true, the bacon-less.
I made date and nut bread for some friends the other night and served it with whipped cream cheese. No one had tasted date and nut bread in years, and even the sugar-and-cream-abstainers took generous slices and slathered them with the cheese. They loved it.
Two other wonderful desserts nobody seems to make anymore are floating island and oeufs à la neige. Once on every French restaurant's menu and in more than a few home cooks' repertoires, neither is around much now. They're both meringues served atop a sea of custard sauce. If there's one large meringue, it's called floating island. A group of smaller egg-shaped meringues swimming in the same egg and cream bath is oeufs à la neige, or eggs in snow. They're both delectable and so light; they seem to have no calories at all. At least, that's what I tell myself.
Another great throwback is chocolate pudding. Not chocolate mousse, wonderful as that is, but the dense American-style pudding. Preferably homemade, not from a box, and topped with real, honest whipped cream. Butterscotch pudding is good, too. How long has it been since you've had that? Tapioca? Well, maybe not.
In recent years, restaurants have offered a cookie assortment for dessert, often featuring such great choices as chocolate shortbread and almond tuiles. It's a good idea and nice for the table to share. But at home, how about oldies like oatmeal cookies with raisins or the ultimate cookie of all time: chocolate-chip, a.k.a., Toll House?
It's time to dig up old recipes -- your own or your mother's -- and bring back the tried, the true, the bacon-less.
Everyone has a favorite that deserves a comeback. For recipe developer and writer Liz Tarpy, it's the dessert made with chocolate wafers and whipped cream stacked up in a loaf pan, refrigerated, then frosted with whipped cream and sliced like a cake. For Joy Manning, editor of Edible Philly, it's a similar dessert made with 'Nilla wafers, sliced bananas and vanilla pudding, again covered with whipped cream.
Personally, I'm thinking of crisp little cream puffs, filled with ice cream and topped with hot fudge sauce. It's been years since I had them, so I think it's time for a return engagement. And who knows? Maybe I'll start a trend.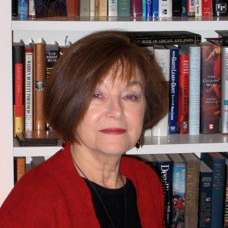 Jeri Quinzio Cognoscenti contributor
Jeri Quinzio writes about food history, and prefers being waited on to serving herself. Her latest work is "Food on the Rails: The Golden Era of Railroad Dining."