On Foreign Policy, Rand Paul And Jeb Bush Shy Away From Family Legacies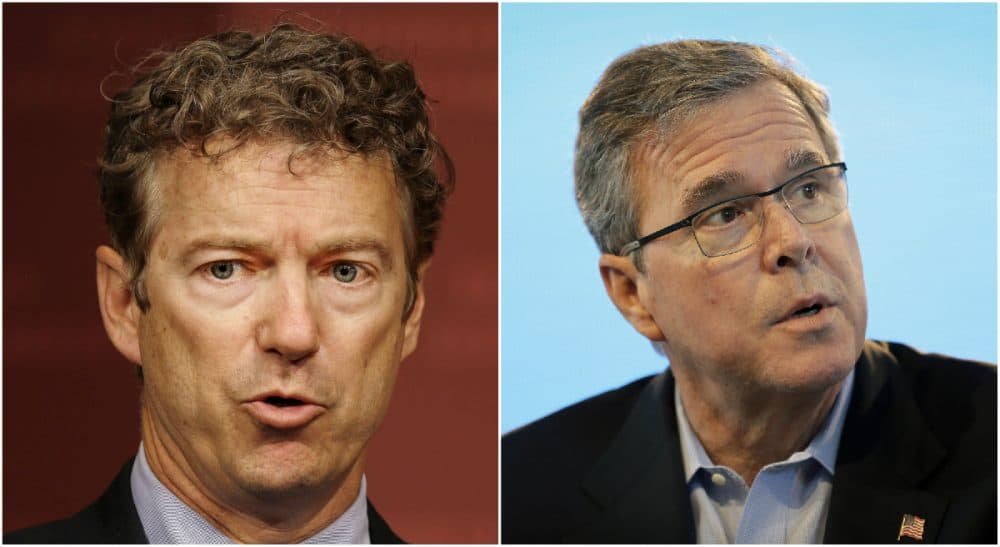 This article is more than 6 years old.
Rand Paul and Jeb Bush are both trying to create some political distance on foreign policy from their respective family trees in the early stages of the Republican primary for president in 2016.
Paul's campaign, kicked off this week, may produce some diversity of thought and real debate across the GOP field on U.S. foreign policy toward a world order that has changed fundamentally since the last presidential election.
In 2012, foreign policy registered nary a blip on the electoral radar. In 2016, however, it will play a significant role in the GOP primary (and the general election). A recent CBS News poll found that dealing with ISIS has become the most important issue among potential GOP primary voters for 2016. And the Obama administration's nuclear deal with Iran slated for June, along with the related issues of containment and use of military force it necessarily entails, may supplant terrorism in importance to GOP voters.
Rand appealed to Ron's dedicated base and consistently favored limited government and a smaller federal budget. That is, until he decided to run for president.
This revised political reality has already made for some awkward moments for the GOP's self-anointed outsider, Paul, as well as its consummate insider, Bush.
Paul arrived on the scene in 2010 as a Tea Party maverick who challenged the GOP establishment while espousing libertarian positions. He tapped into the nation's war fatigue, arguing that the U.S. should cut Pentagon spending, reduce its interventionism and utilize defense dollars more wisely in response to the changing nature of asymmetrical threats. He did not go as far in his rhetoric as his father Ron Paul, a true isolationist who, to his credit, voted against the Iraq War resolution in 2002. But Rand appealed to Ron's dedicated base and consistently favored limited government and a smaller federal budget. That is, until he decided to run for president.
About two weeks ago Paul reversed course and introduced an amendment to the U.S. Senate's budget legislation that proposed increasing defense spending by $190 billion — 16 percent — over the next two federal fiscal years. The amendment failed, 4 to 96, but the Senate passed the overall budget bill 52 to 46 along party lines. His explanations of this flip-flop and others relating to past statements on pre-ISIS foreign policy have been muddled, creating consternation among some of his supporters.
Paul did not have his father speak at his kick-off. Rather, he tried to move away from Ron's shadow on the fringes of the GOP on a suddenly important issue. That is a risky, political consultant-driven strategy. It will also be unfortunate for the GOP if Paul doesn't see the light and bring his different perspective back to the table because the GOP has yet to have a badly needed intra-party foreign policy debate.
For his part, Bush, though not yet officially a candidate, has leaked a comprehensive set of foreign policy advisors. The apparent strategy is to corner the GOP market on brainpower and develop a bandwagon effect. The campaign's first cut, however, was blithely insensitive to Bush's Achilles heel.
Seventeen of the 21 advisors served in the Bush 43 administration. In fact, Iraq War architects like neoconservative Paul Wolfowitz, Steven Hadley, Meghan O'Sullivan and former Vice-President Dick Cheney's national security advisor, John Hannah, are listed.
In February, before the Chicago Council on Global Affairs, Bush delivered his maiden foreign policy speech. While understandably light on specifics, its theme echoed what will inevitably be Jeb Bush's campaign mantra: "I am my own man." This will be a particularly poignant requirement for foreign policy. Should Bush become the GOP candidate and not sufficiently distance himself from his family on foreign policy — personally painful and difficult as that may be — the GOP is going to find itself in fall 2016 re-debating the decision to invade Iraq. That's surely a road to the proverbial outhouse rather than the White House for eight more years.
Despite this, Bush's nascent campaign team leaked the list.
While understandably light on specifics, [his first foreign policy speech] echoed what will inevitably be Jeb Bush's campaign mantra: 'I am my own man.'
There are two potential reasons for the inclusion of so many Bush 43 foreign policy strategists. The first, more unfortunate for the GOP than nefarious, is that the party has not developed a new generation of advisors. The second, far more troubling if accurate, is that Bush's political advisors mistakenly think the electorate has gotten past Iraq and that his foreign policy stance should be interventionist and business as usual — red meat for the primary.
It may turn out that the neoconservatives and Bush 43 architects end up having little sway with this Bush. That would be an optimistic forecast. But if that is the case, why would the Bush camp risk raising the Iraq questions and making the connections in the minds of already skeptical voters?
For this reason, a voice of critical dissent on foreign policy should be welcome by GOP primary voters. Paul still has the potential to represent an alternative viewpoint, but his cynical move toward the GOP mainstream raises doubt. It remains to be seen if Paul has the courage of his libertarian-based convictions — whether popular within the GOP or not — to inspire his party to real debate.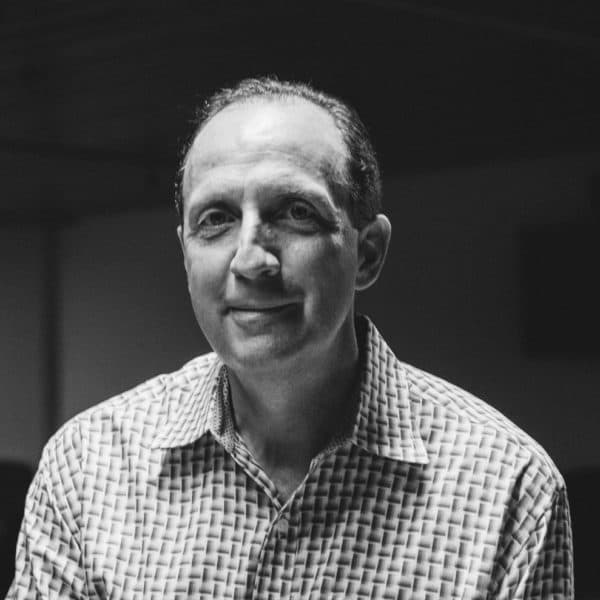 John Sivolella Cognoscenti contributor
John Sivolella is on the faculty at Columbia University, where he teaches about the presidency, federal agencies and public policy.