Must We Forgive Dzhokhar Tsarnaev And Dylann Roof?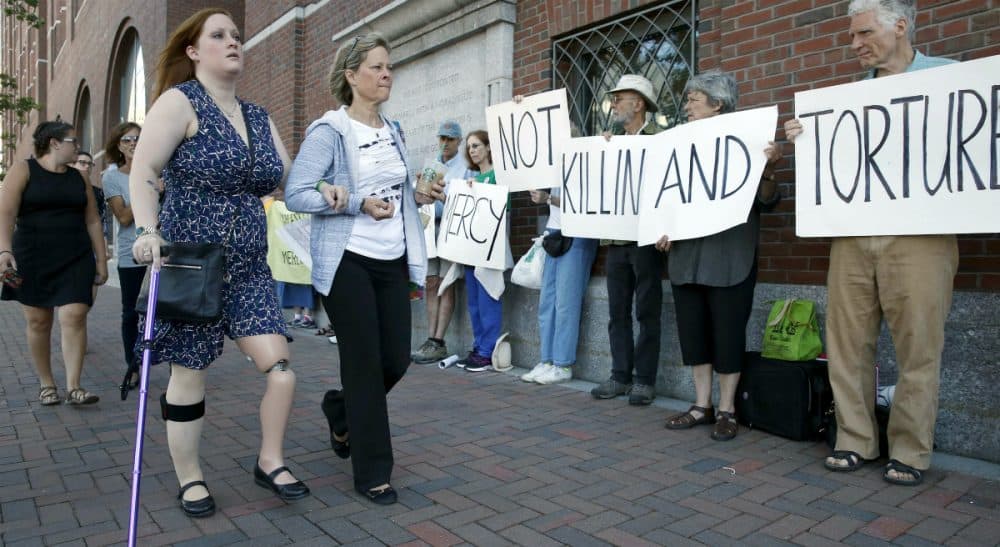 This article is more than 7 years old.
I am mystified by all this talk of forgiveness.
I heard one victim's family member say that the admitted Boston Marathon bomber's apology was enough for her to forgive him. It wasn't enough for a lot of people, including U.S. Attorney Carmen Ortiz, who wanted a confession and a renunciation of violence.
I am mystified by all this talk of forgiveness.
But what if he had wept and wrung his hands and said he was sorry? What if he admitted that he had defiled the name of the Prophet Muhammad by killing the sweet little boy and the MIT police officer? What if he scratched the names of Krystle Campbell and Lingzi Lu into the flesh of his arms for a permanent penance?
Would that be enough to warrant forgiveness?
I heard another woman say she thought Tsarnaev should be put on a desert island where the birds could peck his eyes out. I shuddered and turned off the radio. I don't believe in the death penalty, not even for Tsarnaev.
I'm not sure how to rid the world of evil, but strapping a man on a gurney and poisoning him is also evil — deliberate, sanitized evil.
I don't believe in the death penalty for Charleston shooting suspect Dylann Roof, either.
Nadine Collier has forgiven Roof for allegedly murdering her elderly mother. Last week at his bond hearing, she said, "I will never be able to hold her again, but I forgive you." He had said nothing, and she said, "I forgive you," over and over again.
I do not understand, nor would I understand even if Roof fell to his knees in court and claimed he was insane, or stoned, or that he was possessed by the devil. That he'd been raped as a boy. That he will never sleep again because every time he closes his eyes he sees the faces of the people who smiled at him and prayed with him and told him he didn't have to shoot them. What if he begs for the mercy he denied those nine good people?
What he did was evil and unforgivable.

Years ago, I met a black South African woman who had faced the white man who had murdered her son in cold blood. It was at one of the many Peace and Reconciliation hearings that followed the dismantling of apartheid. He admitted his guilt and she forgave him. I was awe-struck by her dignity, but baffled. It was as though she and I were not members of the same species — hers had wings and an extra soul.
For months, the media searched Tsarnaev's face for traces of regret or sadness — anything that might betray some remorse. The blank mask of Dylann Roof's face may yet yield some hint of humanity. As though humanity doesn't include inexplicable evil.
The heartbroken survivors who invoke forgiveness sometimes speak of it as a way of embracing love instead of hate, of choosing life over death, faith rather than despair. Forgiveness is a spiritual strategy that offers a measure of comfort and a sense that we can, individually, exercise some control over evil.
Justice does not offer succor so much, but it is the bedrock of hope.
I can't forgive the perpetrators of evil, the terrorists, religious fanatics, racists, human traffickers, pedophiles, rapists, or the men who dragged my 19-year-old uncle to Auschwitz and killed him. And I refuse to answer evil with evil.
My answer is justice.
Justice is also a religious mandate, but communal rather than personal. Justice opposes the poverty, ignorance, hunger and cruelty that breed monsters. But justice — even tempered by mercy — has to be fierce, organized and relentless, because evil is, sadly, part of the human equation. Justice does not offer succor so much, but it is the bedrock of hope.
---