Another Loss For The Sox: An Appreciation Of Ousted Play-By-Play Announcer Don Orsillo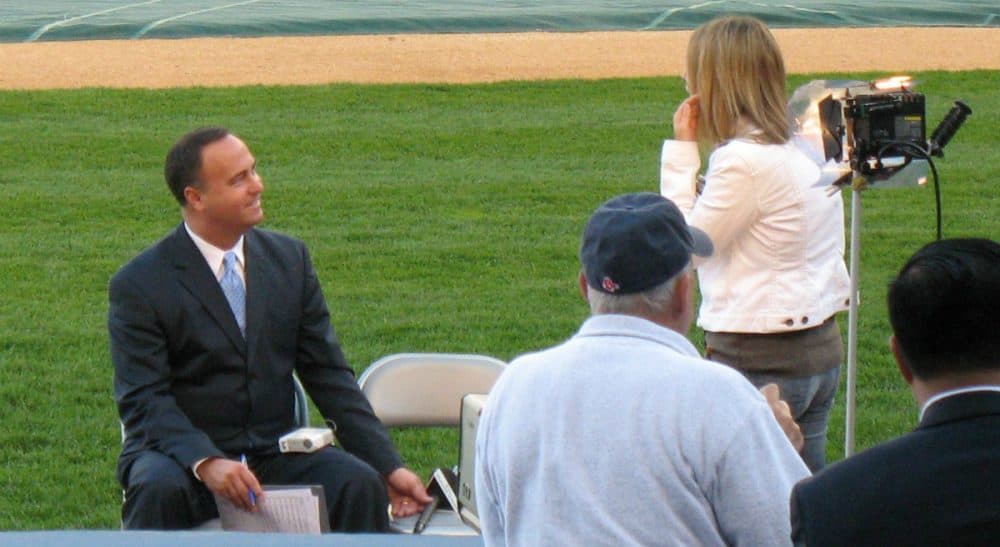 This article is more than 5 years old.
I'm pretty hard on sports announcers, particularly baseball announcers, since there is so much dead time to fill. I cannot stand Joe Buck. Cannot Stand Him. I'd like to wring Bob Costas' scrawny neck. Vin Scully was OK, if a little in love with his own voice. Harry Carey, a legend in Chicago, where I grew up, was a whiner. "Popped him up," he would spit in disgust when a Cub failed in the clutch, as if the player had crapped in the batter's box. Ken "Hawk" Harrelson, who announces for the crosstown White Sox, is an insufferable homer: "Our guys win!"
I could go on. The point here is, of all the many, many baseball announcers I've heard, the best is Don Orsillo, the play-by-play voice of the Red Sox since 2001. He is second to none. He is popular. And he is in his prime. Which is why I was thunderstruck when word came out on Tuesday that NESN was letting him go at the end of the season.
[Orsillo] is second to none. He is popular. And he is in his prime. Which is why I was thunderstruck when word came ... that NESN was letting him go...
I don't know the folks at NESN. And I don't know Orsillo. So I have no axe to grind here, though my wife is ready to kill somebody for letting him go. I do know excellence and professionalism when I run across it, and it's nice to be able to acknowledge that once in awhile. Orsillo was the perfect companion to a Red Sox telecast in good years and bad, the guy you wanted to sit next to at the game. He has a pleasant, baritone voice. He is understated. And while he is knowledgeable, he never feels the need to prove he is the smartest baseball man in the booth. (Joe Buck, take note.) Orsillo's affable nature is the perfect counterweight to partner Jerry Remy's curmudgeonly air, and somehow at the end of a game or a season he has always left viewers with the feeling that, win or lose, the world will still keep spinning round. Unlike most of the city, he has the Red Sox in perspective.
Best of all, and utterly unique among baseball announcers, Orsillo was able to make me laugh. Uncontrollably. He is the kid in school who gets the giggles and spreads them with his eyes and facial contortions as he tries to stifle them. It's infectious right through the television screen. When he and Remy start on one of their unpredictable riffs, it is must-see TV, and keeps me and thousands of others glued to games whose outcomes have long since been decided. It is a rare and wonderful thing.
My favorite was when a praying mantis was spotted climbing the side of the bullpen wall. "If that thing was in my room I would freak out," Orsillo told Remy. Then he'd call a pitch. "That's what makes them very scary. Think how quickly it can move, how it can go up the side of a wall, jump on your face, and bite your face off." Another pitch. "Look at those front things. Those are pinchers."
You never knew when it would happen. There was the time the camera focused on two young couples in the stands. While Orsillo was commenting on how they were enjoying a lovely night at Fenway Park, one of the guys reached over and grabbed his date's chest. The young woman promptly removed it. "Oops," Remy said. The booth was silent for two pitches, then Orsillo tried to say the name of the Orioles' batter at the plate, only to dissolve into giggles. Two more pitches went by before he regained enough composure to blurt out: "This used to be a family show…"
He found humor in the darnedest places. There was the time Remy lost a tooth in the booth. "It doesn't look very good," Remy said, holding the tooth up for inspection.
"It could use some cleaning," Orsillo giggled. He then spent the better part of an inning trying to convince Remy to let him put the tooth back in for him.
Orsillo finally got a tool kit from a cameraman and used a pair of pliers to force the tooth back into place, surely a television first.
Or the time one fan hit another with a piece of pizza, prompting a long discussion regarding the man's motives, his mindset and the flavor involved. Or when Orsillo discussed men's undershirts with Remy during Fashion Week in Milan, espousing the benefits of his "lay flat" model. All the while he would continue to do the play-by-play perfectly competently. Because, let's face it, the plays in baseball are separated by long periods of inaction and tedium. A great announcer needs to do more than call the game. He needs to entertain, to amuse and to inform, especially when the team is a cellar dweller, as the Red Sox have been three of the past four years.
[It will be] impossible to duplicate the chemistry that Orsillo and Remy have forged over the last 15 years.
What the powers that be at NESN are thinking is beyond me. Perhaps they want more of a cheerleader. Perhaps they want someone who will numbingly stay on topic for the three-plus hours it takes the Sox to play a game. Whatever the motivation, they will find it impossible to duplicate the chemistry that Orsillo and Remy have forged over the last 15 years. Their hilarity never felt forced. It was never intrusive. It always seemed spontaneous and delightful, the product of two opposites who clearly enjoyed each other's company as much as they enjoyed the game. We, the audience, were privileged to listen in. And when Remy wasn't around, as was the case often the last few years, Orsillo showed the same polished ease with 29 different analysts with whom he shared the booth, always bringing out the best in his partners.
It hasn't gone unnoticed nationally. Orsillo has done playoff work in the past with TNT, and I would be shocked if he isn't snapped up quickly by some other organization. For selfish reasons, I hope it's one of the national networks, so I can continue to enjoy his work. It won't be the same without his friend and sidekick, Jerry Remy. But it will still be effortless, terrific and fun.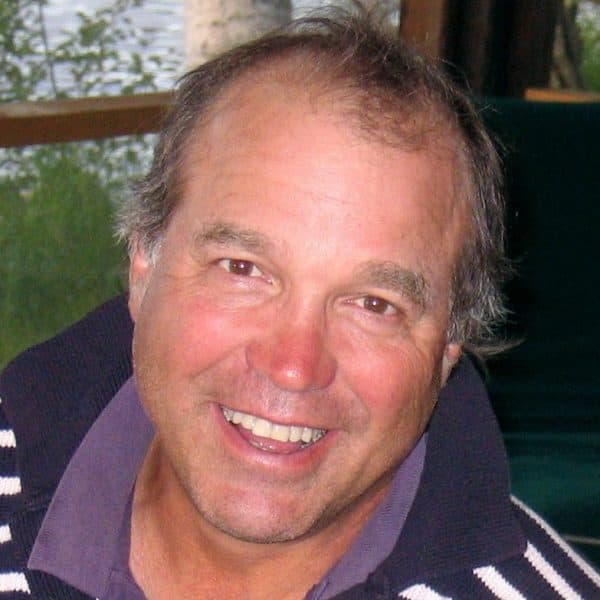 E. M. Swift Cognoscenti contributor
E.M. Swift wrote for Sports Illustrated between 1978 and 2010, covering a wide range of sports but specializing in the Olympics. He is now a freelance writer living in Carlisle, Mass.