Solidarity Forever! When Labor Had Its Day, And Why Its Time Has Come Again
Today, Boston union leaders and members will hear President Obama speak of his executive efforts on behalf of union rights. They will cheer Senator Elizabeth Warren's assault on Wall Street and her defense of the exploited middle class. And in Pittsburgh, Vice President Biden will march with AFL-CIO President Richard Trumka in one of this Labor Day's few street demonstrations.
On September 7, 1887, 10,000 union members marched through the streets of Boston celebrating what they called Labor Day.
Consider now this day in history: On September 7, 1887, 10,000 union members marched through the streets of Boston celebrating what they called Labor Day. Thousands of Bostonians lined the streets to salute these well-dressed union craftsmen. "It was a grand pageant," The Boston Daily Globe reported on its front page, "a veritable festival of joy recognized by the people of Boston..."
The demonstration, initiated by New York City labor unions five years earlier, was meant to display the pride and power of the organized trades men and to win support for the new union movement from both elected officials and the general public. In subsequent years, political candidates flocked to Labor Day parades and picnics and crowded speakers' platforms to seek union endorsements and votes. That hasn't changed.
For the last century, Labor Day events have served primarily as occasions for politicians to make their pitches. But at the height of the Gilded Age, Labor Day was a clarion call to all citizens.
A majority of Americans still believed the capitalist drive for domination could be halted, that the "producers" could prevail over the "parasites" (the "robber barons" — bankers and speculators, today's hedge fund managers), and that democracy would triumph over plutocracy. That hope can be heard today in the speeches of Bernie Sanders, Elizabeth Warren and union leaders like Trumka.
Class-conscious militancy was a hallmark of those first marches. So was labor solidarity. Mass strikes for the 8-hour workday rocked the country. Employers were shocked by the power of boycotts and sympathy strikes. The movement's motto, "An Injury to One is the Concern of All," really meant something.
Unfortunately, some of the union movement's core values, so prominently displayed on banners in the old days, have been obscured by the endless political speeches, even as, in this new Gilded Age, labor's appeal has returned.
A tradition of militancy and solidarity remains alive in the hearts and minds of many union members who want, as the saying goes, to put the movement back in the movement. But today, when "Solidarity Forever" is sung at union events, it sounds more like gospel hymn than a fight song.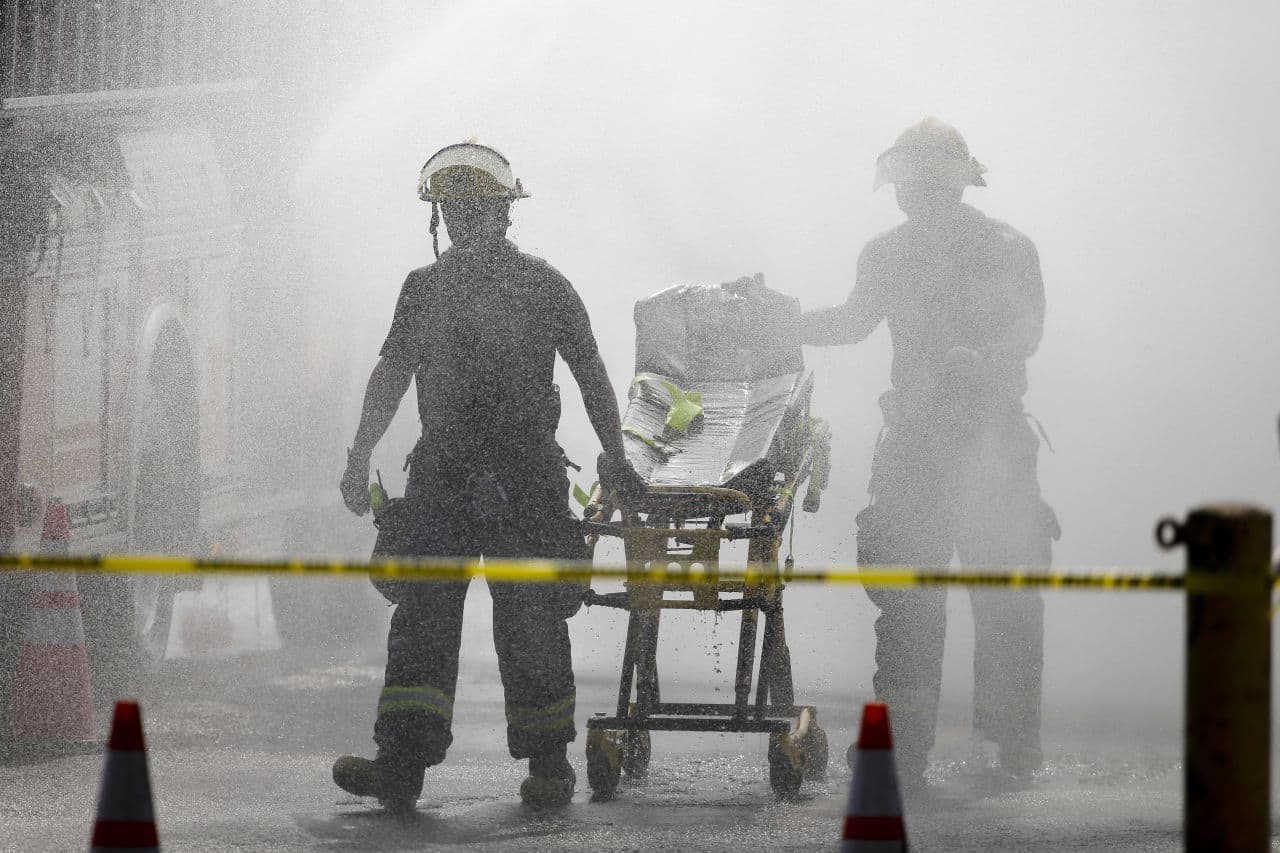 Sympathy strikes and boycotts are rare these days. Public sector labor laws prohibit strikes and "don't patronize" campaigns. As for appeals to class consciousness, union leaders and their political supporters speak more of saving the middle class than of empowering the working class.
Those early Labor Days were above all an assertion of freedom from the long arm of the job and the 10-12-hour work-day. Leisure time for wage earners was never a given; it had to be claimed. As the bumper sticker says, union folks "brought us the weekend."
Perhaps the most important value undergirding those early marches that has receded from public discourse is the appeal for Americans to reflect on and honor what the early union pioneers called "the dignity of labor." The banners of that time proclaimed mottos like, "Labor Creates All Wealth," drawing upon the words of Abraham Lincoln, who said during his first presidential campaign, "There is no capital without labor."
These assertions cut against the grain in the Nineteenth Century, when the elite scorned hard labor as menial, servile and, above all, undignified. But immigrant sweatshop workers, black hod carriers and women who worked in industry and their own homes were welcomed in the Knights of Labor based on the nobility of their toil and invited to march on Labor Day to display their pride.
Worker advocates would do well to look back to values of the first Labor Days and deepen the argument about the dignity of those who do the work.
Where is this appeal today? Where is the public praise today for the EMT's and the ER nurses patching people up after holiday accidents, and the union fire fighters who rescue us from burning buildings and flaming cars? First responders are praised if they perform heroic rescues, but otherwise, they are taken for granted.
What about the far less visible chain store clerks and food servers who toil today while we play? Raise Up Massachusetts is making a push for to make $15 the hourly wage for employees of fast food and box retailers. The argument for a "living wage" implicitly honors the workers who perform these jobs. They should be able to live, as well as to work in dignity.
Worker advocates would do well to look back to values of the first Labor Days and deepen the argument about the dignity of those who do the work. For inspiration, they can draw upon labor lore and listen to refrains like the one performed at the annual Labor Day festival today in Lawrence, Massachusetts, one of the few events that revives the spirit of the early marches. "Our lives shall not be sweated from birth until life closes," sang that city's immigrant women, on strike in 1912. "Hearts starve as well as bodies / give us bread but give us roses."
---
James Green will read from his new book, "The Devil Is Here in These Hills," at Porter Square Books in Cambridge, Mass., on September 15 at 7 pm.
---