Heavy Meddle: Attack Of The Vacation Invaders!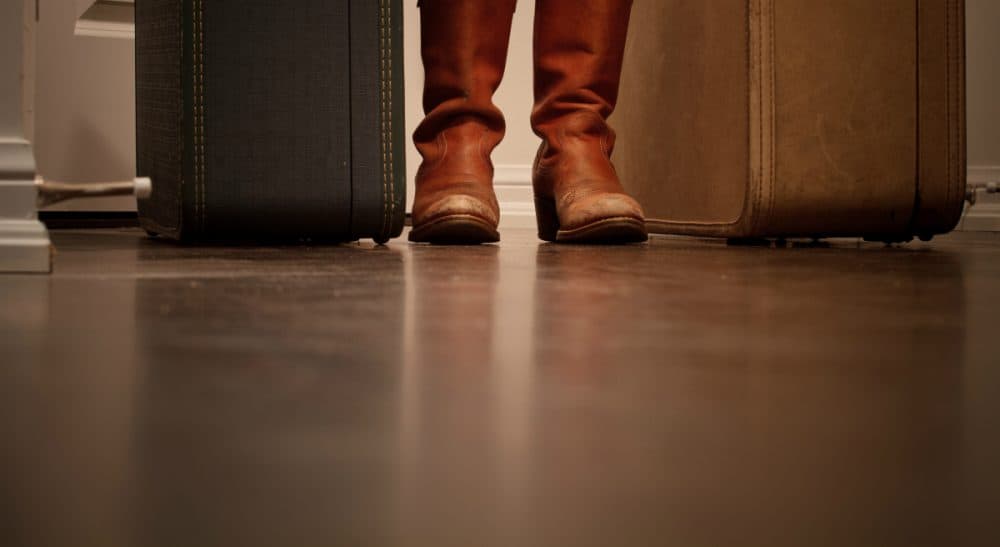 This article is more than 5 years old.
Welcome Meddleheads, to the column where your crazy meets my crazy! Please send your questions via email. Right now. Not only will you immediately feel much better, you'll also get some advice.
Hugs,
Steve
…
Dear Steve,
My wife and I spend the winters now in a rented apartment in a quaint fishing village in Europe. We use the time to literally "get away" so that we can focus upon strengthening our spiritual, physical, and marital health and development.
We also appreciate the cultural differences between our country and our adopted country. We work very hard to be flexible and respectful of our hosts. This sentiment is not shared by many of our family members and friends.
The difficulty is, our siblings, nieces and nephews, U.S. friends, and sometimes even friends of friends find it appropriate to invite themselves into our winter plans.
The first year we acquiesced and allowed visitors, but we soon realized that it changed the whole dynamic of the stay for us. We felt more like tour guides and troubleshooters. And the age gaps — we are both retired — made it more difficult as the younger ones wanted the fast lane while we sought the opposite.
So now, at the (high) risk of being labeled selfish, or unloving friends and family members, we are loath to allow folks to join us.
Some objective thoughts regarding this dilemma will be greatly appreciated.
Thanks,
No Guests Please
…
Dear No Guests,
I have two things to say to you and they are both very important.
The first is that your friends and family sound, by your own account, like pretty presumptuous folks. Not just because they invite themselves along on your vacation, but because they don't seem like respectful guests. They don't respect your own agenda as hosts, and they don't respect the vibe and customs of the village they are visiting. Yuck. Who needs that kind of inconsideration?
So that's the first thing.
The second thing is to note that my wife and I are, by nature, incredibly respectful people. We can fully understand why you and your wife would want to use your trips to reconnect and, more than that, to relax. We're the kind of people who don't just occupy the Slow Lane. We occupy the Nap Lane. We are as quiet as church mice and extremely good cooks. We also speak Esperanto.
And yet, owing to familial and financial pressures, we do not (as yet) have access to a rental home in a quaint European fishing village.
I think you can see where this is going, NG.
Just because they want to tag along doesn't mean you're under any obligation to include them. Set clear boundaries. Be friendly but firm.
I'm setting out a total win-win here.
Or perhaps I'm setting out a total win … for us.
Because based on your letter all you really want is to be able to relax with your wife and "focus upon strengthening our spiritual, physical, and marital health and development." That sounds like a fantastic agenda. May I be lucky enough, in my own retirement years, to harbor the same motives and to act upon them. What a mitzvah!
I don't blame your friends and family for wanting to piggyback on your European idyll, obviously. But you have to stick to your guns here. The whole point of a vacation is to relax and recharge and reconnect. Period.
One thing that your letter doesn't mention is your own kids. This is a huge assumption — and so I apologize upfront if I'm wildly off-base — but if you don't, in fact, have kids this may explain why certain family members and friends feel they have the right to intrude upon your plans. Their child-centric logic being that you won't mind some company because, hey, it's just the two of you and a vacation really isn't a vacation unless it's a loud and crowded family-type affair.
This is complete nonsense. A vacation is exactly what you — the vacationer — want it to be.
So stop worrying about other people's feelings. Just because they want to tag along doesn't mean you're under any obligation to include them. Set clear boundaries. Be friendly but firm.
And above all, remember that my wife and I are still available in a pinch.
Totally kidding, of course, but also totally not kidding.
Steve
♥
Author's note: It seems kind of crazy to me that people would invite themselves along on a vacation. Especially to Europe. But maybe you've experienced something like this? You know the drill: leave a comment below. And please send your own questions along, the more detailed the better. Even if I don't have a helpful response, chances are someone in the comments section will.
♥
Steve Almond is the author of the book "Against Football." He is the co-host, with Cheryl Strayed, of the WBUR podcast, Dear Sugar.