Vive La Résistance: Defying Terror, One Small Act At A Time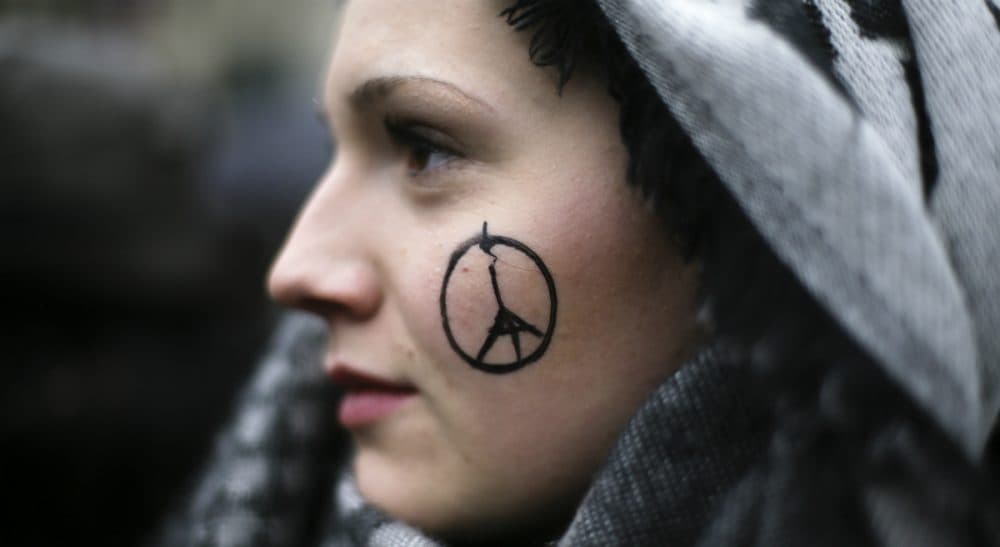 This article is more than 4 years old.
With the attacks on Paris, my own family felt a keen sense of personal grief. Our youngest daughter spent three years there, first as a high school exchange student, and then as a student at the American University of Paris. We became close to her host family, and recently their son and his girlfriend stayed with us while they toured Boston. We are mourning with them.
As a nation, the Paris attacks caused us to collectively suffer a painful reminder of our own attacks on 9/11, when militants linked to al Qaeda hijacked four jets and turned them into missiles, killing thousands. The attack left us not only grief-stricken, but newly aware that hate can be a driving force that sometimes conquers reason.
'You'll get used to it,' [he] told me. 'We did. You can't stay home, or the terrorists win.'
On the morning of Sept. 11, 2001, I was with my then-4-year-old son at a beach in Beverly with a friend and her preschooler. You can usually see the planes taking off and landing at Logan from that tiny beach, which was why my son loved it. "It's so quiet today," my friend and I remarked.
Then we went home and turned on the news, and realized that our children would be growing up in a country very different from the one they were born into.
Other countries, of course, have been dealing with terrorism longer than we have. The day after the 9/11 attacks, another friend and I went to dinner in Cambridge, because we were both so upset that we wanted to spend time together.
The restaurant in Harvard Square was nearly empty, not surprisingly, except for a group of scientists. They were a multinational group — it was Cambridge, after all — and they had been at a conference. Now they were stranded at the hotel because the airport was shut down.
"You'll get used to it," one of the scientists told me. "We did. You can't stay home, or the terrorists win."
I can't remember now whether he was from Israel or Ireland. Or was it Spain?
I am not staying home. I'm going to the movies tonight, in fact.
It is more difficult not to worry about my children, at a time when they can be gunned down in a Paris cafe, a movie theater, or a college campus. At the moment, I have a son living in Los Angeles and another in Manhattan. One of our daughters is about to travel through Brazil, and the other is serving with the Peace Corps in West Africa. Our youngest is a freshman in college; the recent shootings in Oregon, Texas and Arizona were just one more reminder that there's no such thing as an ivory tower anymore.
It is tempting to tell my children to stay home, because I want to keep them safe. I am scared for them, for all of us, because it seems that hate and violence are everywhere now, springing from mistrust.
Our military leaders are carrying out their own plans for aggressive action against the perpetrators of terrorist acts. Meanwhile, what about us? What can we do?
The most immediate way to fight terror is to not give into it.
The most immediate way to fight terror is to not give into it. Hang out in parks and city squares. Take that vacation to Europe. Eat a nice supper with a glass of wine. Laugh with family and friends. Mourn with them, too. Pray for the refugees.
Most importantly, we must encourage our children to do the same. I will urge mine to keep traveling the world, so they can see for themselves that goodness comes in all sizes and colors, all religions and cultures. I will hope that the people lucky enough to meet them in New York and California, Brazil and West Africa, will discover the same.
Hating those who would do violence to us will only perpetuate more of the same. By continuing to spread understanding and compassion, we harness the most powerful antidotes to fear and terror that humanity has to offer.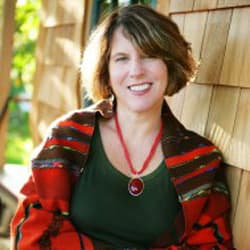 Holly Robinson Cognoscenti contributor
Holly Robinson is a novelist, journalist and celebrity ghost writer whose newest novel is "Folly Cove." She is also the author of "The Gerbil Farmer's Daughter: A Memoir."