Heavy Meddle: I'm Having An Online Affair And I Can't Bring Myself To End It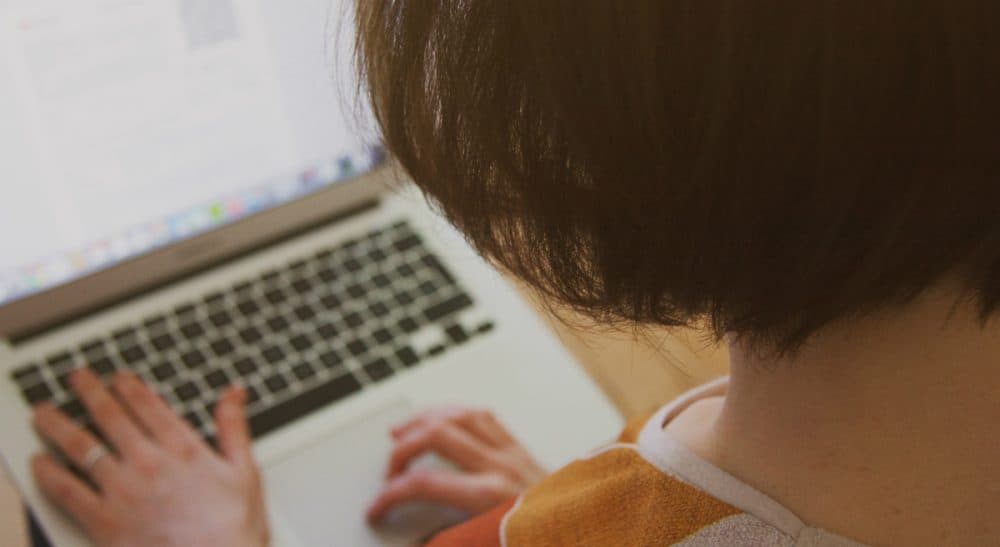 This article is more than 4 years old.
Welcome Meddleheads, to the column where your crazy meets my crazy! Please send your questions. You can use this form, or send them via email. Not only will you immediately feel much better, you'll also get some advice.
Hugs,
Steve
…
Dear Steve,
I am having an online affair with a high school friend I've reconnected with after many years. We both love each other; but promised early on to stay with our current partners, with whom we don't have a physical relationship.
I can't stop; I've tried. Still, I feel I am at a crossroads.
Thoughts?
Signed,
Don't Use My Name!
…
Dear DUMN,
You're not giving me much to go on here. But that's not so important. What is important is that you give yourself plenty to go on. What I mean by that is that your emotional infidelity has deep meaning. It is, as the therapist and researcher Esther Perel puts it, "an expression of longing and loss."
And that's what you should be thinking about: what do you long for, and what have you lost in your marriage? Only you can answer this question, but the fact that you're turning back to a high school friend suggests a wish to reclaim feelings of vitality and power and hope that you associate with your past.
Because lookie here: you're not the first person in this world to find an old flame online and to launch a torrid cyber relationship with him or her. It's practically the national hobby at this point.
It's unclear from your letter whether or not you've physically consummated this relationship. I'm not sure how much that really matters. What matters is that both of you are unhappy in your marriages. And yet, paradoxically, self-punishingly, you refuse to confront the unhappiness of those unions.
And that's the second thing you need to think about.
Your agenda should be to contemplate the meaning of this affair, what forms of longing and loss you're struggling with in your marriage.
Your agenda should be to contemplate the meaning of this affair, what forms of longing and loss you're struggling with in your marriage. Then to decide whether you're willing to work with your partner to try to repair the marriage. If that's the case, I'd recommend that you confess your affair to your husband and get into marriage counseling. If that's not work you want to do, I'd think about whether it's time to talk with your husband about separation.
Do these options sound totally terrifying to you?
Of course they do. They're completely destabilizing. Especially if either or both of you folks have children.
But the only alternative at this point is the status quo, which, by your own description, involves remaining in an unsatisfying marriage while sneaking off for hot, online trysts with a friend from high school.
Hey, it may be that this is the life you want to lead. But it involves a lot of betrayal. You're betraying your husband (and you're party to your online dude's betrayal of his partner). But just as importantly, you're betraying yourself. Why? Because I happen to believe that you deserve better. That you deserve to have a physical relationship with your partner, for instance. That you deserve to have a relationship that doesn't involve deceiving your partner. That you deserve to have your desires met by your partner — not every desire, but the essential ones.
Call me a romantic. But I think that's what you deserve. And if you don't feel you deserve these things, you might want to ask yourself why that is.
As a last piece of advice, I'd suggest that you give a listen to the Dear Sugar Radio podcast I do with the incomparable Cheryl Strayed. Specifically, the episode we recently aired (the last of a three-part series, in fact) about infidelity.
I recommend this because it will help you realize that there are millions of good people walking the same path as you are.
Onward, together,
Steve
♥
Author's note: Wowza. I have to tell you that we get a ton of letters over at Dear Sugar Radio that are practically identical to this one. So many people are struggling with infidelity, in one way or another. Maybe you're one of them. Or you know someone who is. Anyhow, you know the deal: feel free to vent in the comments section below. And by all means send a letter to Heavy Meddle, too. You can use this form, or send your questions via email. I may not have a helpful response, but the act of writing the letter itself might provide some clarity. — S.A.
♥
Steve Almond is the author of the book "Against Football." He is the co-host, with Cheryl Strayed, of the WBUR podcast, Dear Sugar Radio.