Happy Lent: 46 Days To A Better You, Whether You're A Believer Or Not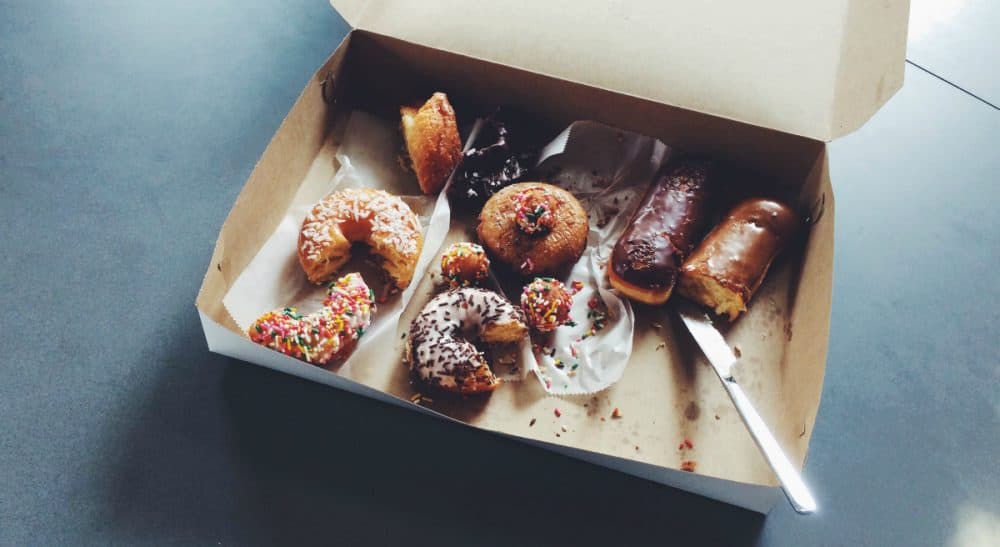 This article is more than 4 years old.
It's that time of year when friends disappear from Facebook, your spouse swears off dessert, and your teenager starts doing push-ups nonstop. Ash Wednesday falls 46 days before Easter and marks the beginning of Lent, when Catholics prepare for Christ's resurrection. This period traditionally has been a time when people give up bad habits or try to adopt good ones.
Whether you are Catholic or not, religious or not, Lent is a useful concept to consider. It arrives about six weeks after most of us have failed to fulfill our New Year's resolutions. It offers a second chance.
One voice inside me said, 'one won't hurt.' Another voice said, 'don't break your vow.' A third voice said, 'you're too weak to resist.'
Giving something up for a shorter period, like 46 days, is psychologically more manageable than an entire year, yet it is long enough to prove to that one is not a weakling and has the moral fortitude to disrupt an ingrained pattern. It can even lead to longer, permanent change.
We learn from the intense struggle of a shorter period. I remember trying to give up candy as kid. I would walk by the candy dish in the living room and stare through the glass at those chocolate kisses and feel so tempted to reach for them. One voice inside me said, "one won't hurt." Another voice said, "don't break your vow." A third voice said, "you're too weak to resist." I couldn't help myself. I lunged for them, grabbing a handful. Oh, they were so delicious, the chocolate melting onto my tongue. Then the recriminations began. I felt horrible. I really was a weakling. Now I had to start all over again.
It would have been easier to stop eating candy if I didn't have to look at it every day. No one else in my family had given it up, so I couldn't expect them to stop buying it. I had to learn to live with temptation. My mother always talked about will power, and I frequently felt I did not have enough. I struggled through many failures and much remorse during the first few weeks.
I did manage, however, to go for days at a time without eating candy, and lost much of my taste for it. The same happened with ice cream, potato chips and television. These vices that once controlled me, I ceased to think of. My fastest success came with ice cream, as I imagined maggots crawling all over it. The potato chips were easier to avoid than candy, because they disappeared faster in our house. One Lent, I replaced TV watching with book reading and discovered that I could read a whole book in one evening.
Through trial and error, I found that eliminating the temptation from your environment results in the quickest, longest lasting success. Mind tricks, such as revulsion, are also useful, as long as you can control the image of creepy crawlies from straying onto healthier foods. After a few weeks of abstinence, I discovered that I was no longer preoccupied with the indulgence I was trying to divorce.
Lent is longer than the famed 21 days required to break a bad habit, or the 66 days required to develop a new one. However, more important to me than time as a determinant of success is remembering why I wish to give something up. As I've aged, I now realize that I need to stop habits when they cease to be rewarding and start to cause harm or disappointment instead.
This year I'm giving up reading all articles with numbers used as adjectives in the title. You know them: "6 ways to annoy your boyfriend," or ""7 types of people you see in bookstores," or "52 different ways to wear your hair if you have hair."
They promise quick, easy, sometimes entertaining knowledge. Yet, as soon as I'm done reading, I feel had. Either the article was so basic that I learned nothing new, or worse, I didn't laugh. Poof! Five or 10 minutes of my life was gone forever.
One Lent, I replaced TV watching with book reading and discovered that I could read a whole book in one evening.
In the online world, these listicles are considered click bait, an eye-catching link designed to draw traffic to a site to increase advertising revenue. To be sure, marketers have encouraged people to use numbers in their titles as a way to draw readers long before the Internet. Remember "The 7 Habits of Highly Effective People: Powerful Lessons in Personal Change," by Stephen R. Covey? It has sold more than 10 million copies since first being published 25 years ago. I read the book, but I couldn't possibly recite any of the 7 habits.
I don't learn this way. I'm better at remembering books and articles for their theories, not their lists. As I begin Lent, I know that I will be tempted by the allure of quick knowledge, and that I may click impulsively before my rational brain stops me. But my track record of mastering deprivation leads me to believe I will eventually triumph over click bait.
However, if you see me on the train reading "The Crying of Lot 49," "Catch-22" or "Fahrenheit 451," please don't assume I've failed. Under the rules of my abstinence, I can still read books and articles that use numbers as nouns.
What very specific item will you be giving up?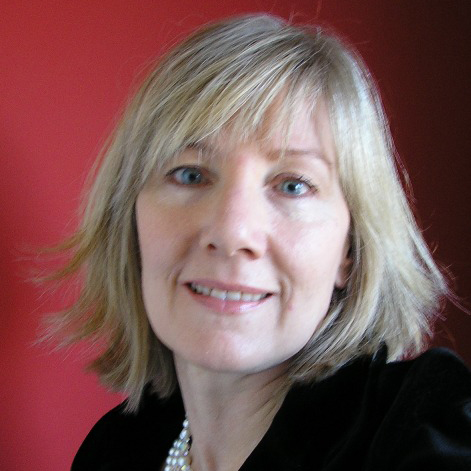 Susan E. Reed Cognoscenti contributor
Susan E. Reed is a columnist who has won several awards for her international reporting and her book, "The Diversity Index."