Wow! Love Facebook Reactions? Or Sad Them?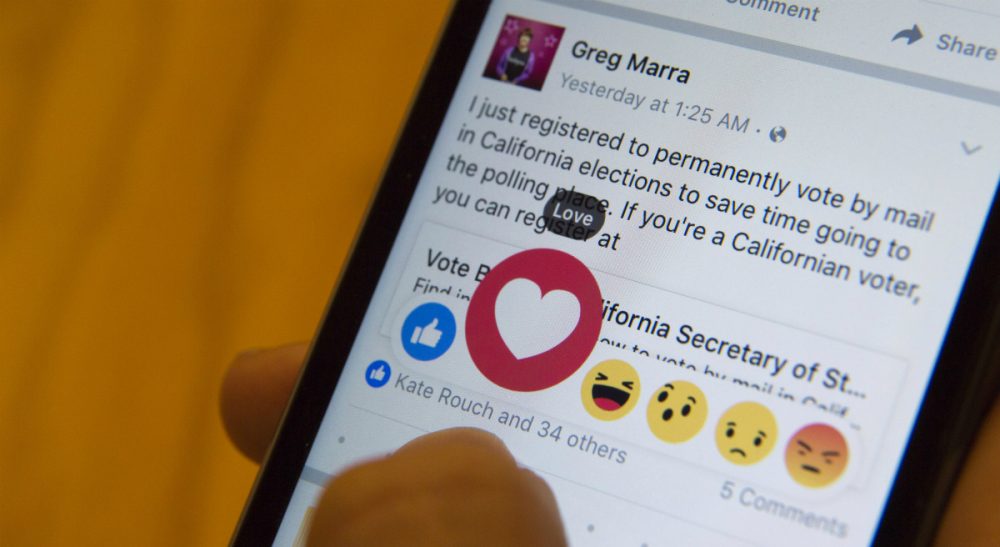 This article is more than 4 years old.
In a 2015 Q&A, Facebook CEO Mark Zuckerberg reflected on the limitations of the now-ubiquitous Like button. "Not every moment is a good moment and if you are sharing something that is sad, whether it's something in current events, like the refugees crisis that touches you or if a family member passed away, then it may not feel comfortable to 'like' that post," he said. "But your friends and people want to be able to express that they understand and that they relate to you, so I do think it's important to give people more options."
A year later, that astute observation has resulted in the rollout of Facebook Reactions — a set of six new emojis that, with a single click, enables readers of your status updates to display a broader range of responses. Now if a simple Like doesn't capture the nuance of your feeling, you can choose from Love, Wow, Angry, Sad (replete with a single blue tear), or a rather violent and scary-looking "HaHa."
Bonds are built not out of Wows or Ha-Has, but on social <em>exchanges </em>like apologies, requests, promises, refusals.
Whether this broader palette of canned expressions will make Facebook a more emotionally satisfying or engaging experience for its 1.5 billion active members is still an open question. But the company is betting that Reactions will provide clear business benefits.
"In the beginning, it won't matter if someone likes, 'wows' or 'sads' a post -- we will initially use any Reaction similar to a Like to infer that you want to see more of that type of content," explains Reactions product manager, Sammi Krug. "Over time we hope to learn how the different Reactions should be weighted differently by News Feed to do a better job of showing everyone the stories they most want to see."
But not just the stories, of course. Also the ads.
Facebook is catering to advertisers' pervasive (and probably warranted) belief that consumers' decisions are driven far more by subliminal emotion than by conscious rationality. They believe that the more targeted they can be in eliciting a desired emotional response, the more effective they'll be in selling the associated product.
For example, if I "Love" a colleague's picture of her homemade Kung Pao Chicken, ads from Kikkomen will quickly appear in my newsfeed. If I "Angry" a friend's post about some company's corporate malfeasance (because, as I've noted in the past, one can apparently verb any noun), Facebook will know to serve me an ad touting a competitor's social responsibility. (Interestingly, the "Sympathize" emoji that Facebook had hinted at didn't make the final cut. Is that because "Sympathize" is too personal, too rare, or too transient an emotion? Or is it because companies don't quite know how to leverage sympathy for purposes of targeting ads?)
Reactions will have a modest impact on the user experience. Advertisers and more amateur self-promoters will have a bit more insight into whether their wares laughter or ire or benign, soporific contentment. The interface will be a bit more cluttered with hearts and demonic pumpkin faces.
...don't be surprised to see emojis for 'Yummy' or 'Gross' and 'More!' on a screen near you. That's where the money (if not the heart) is.
However, Reactions will do little to enrich or strengthen the bonds between people because they are just that — reactions. An emoji is merely a display. But in physical, daily life, what fuels relationships are what linguists and philosophers refer to as "speech acts" — the utterances that perform actions that have both a purpose and an effect. Bonds are built not out of Wows or Ha-Has, but on social exchanges like apologies, requests, promises, refusals. We make requests of the people we've learned to trust; we offer and fulfill promises to earn that trust. We refuse to make commitments we can't or do not wish to keep, and we apologize when we fail to honor the commitments we've made. That's what real bonds are made of.
Meanwhile, don't be surprised to see emojis for "Yummy" or "Gross" and "More!" on a screen near you. That's where the money (if not the heart) is.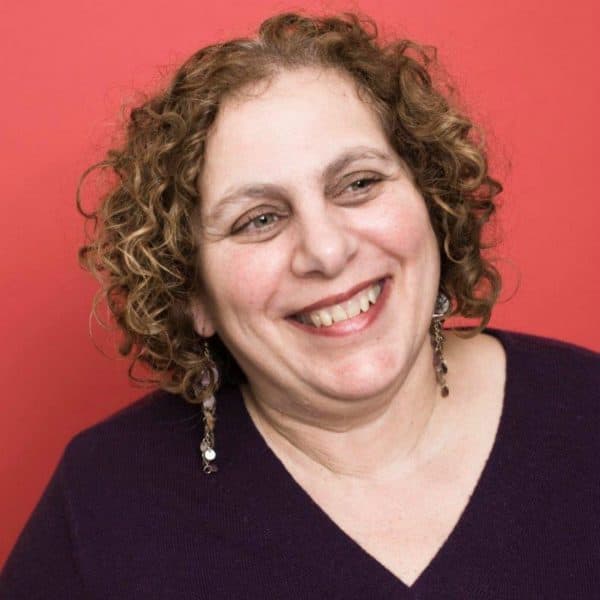 Julie Wittes Schlack Cognoscenti contributor
Julie Wittes Schlack writes essays, short stories and book reviews for various publications, including WBUR's Cognoscenti and The ARTery, and is the author of "This All-at-Onceness" (Pact Press, 2019).