Heavy Meddle: What Should I Do About My Unforgiving Fianceé?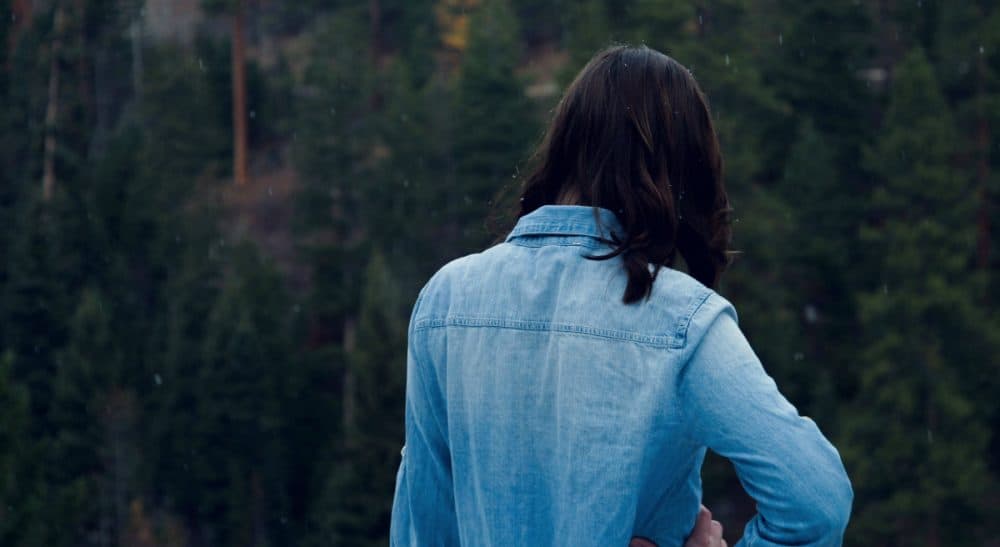 This article is more than 5 years old.
Welcome Meddleheads, to the column where your crazy meets my crazy! Please send your questions. You can use this form, or send them via email. Not only will you immediately feel much better, you'll also get some advice.
Hugs,
Steve
…
Dear Steve,
My fiancée moved several hundred miles to be with me in December, to a state that she doesn't much like. We are 26, and met in our graduate program. We plan to move back to her home state when we graduate this summer.
I love my fiancée. She is viciously funny, smart and creative. But things are complicated. She suffers chronic pain from a botched surgery, and is prescribed a schedule III drug to get through the day. On top of that, she suffers from pretty severe anxiety, for which she is also prescribed medication. On top of that, she recently had an extremely invasive operation to remove a cancerous area on her cervix.
None of this bothers me, as I realize they are not "her," nor are they her fault. Nevertheless, it's a lot on our plate. Moving here was hard for her, and her adjustment has been rough on us as a couple. Until about two weeks ago, we fought almost daily, and in between fights, tried to hurt each other in ridiculously passive-aggressive ways. Things were worst around Christmas time.
I want literally nothing more than for us all to get along. I think about it every day.
I am very close to my family, and we always have a large Christmas together. I was looking forward to having my fiancée meet everyone during such a joyful time. However, with all the fighting, I decided at the last minute to stay home on Christmas Day. We'd finally gotten to a relatively comfortable place and I didn't want to disturb it, nor did I want to masquerade all day in front of my family that everything was fine when it was not. Without giving away too many details, I told my parents that we were having trouble.
A few days after Christmas, we went to my parents' house to exchange gifts, and my parents (namely my father) confronted us about how disappointed they were about us missing Christmas. My fiancée had a meltdown, and felt like they were blaming Christmas on her, when I was the one who made the call to stay home.
It's been two months now, and my parents have apologized to her through me, and have extended the olive branch several times to my fiancée, who refuses to accept. Every time I bring it up, it instantly casts a cloud over the rest of the day, and she argues that I am letting them control me through guilt, that I am incapable of fully recognizing their trespasses. There may be some truth to this.
I want literally nothing more than for us all to get along. I think about it every day. I believe my fiancée is justified in her anger toward them, but I don't know if I can go the rest of my life compartmentalizing my parents and my fiancée. It's eating away at me. How is this going to play out when we have kids? Or when my parents get too old to take care of themselves?
How do I go about making peace between them? My mother has offered numerous times to email my fiancée an apology, etc. Should I lay down the law with my fiancée? I truly feel that my parents have suffered enough, but my fiancée has also sacrificed so much to be with me that I hate asking for more. However, I don't know if I can maintain this relationship if I'm forced to choose between them.
Thanks,
Stretched Thin
…
Dear Stretched Thin,
I strongly advise you to seek counseling with your fiancée. I say this not to cast aspersions on the relationship, but in recognition of the complicated and painful dynamics you've set out — dynamics that extend beyond this Christmas row. Think about it: You've been fighting every day with the person you plan to marry.
You guys are dealing with so much.
To begin with, your fiancée has serious health problems — chronic pain, anxiety and a recent cancer scare. I appreciate your recognition that these illnesses aren't "who she is." But I don't believe for a second that you aren't bothered by them. Of course you're worried about these problems, as they clearly cause your lover considerable mental and physical anguish. And they are no doubt swirling beneath the surface of the conflicts you're describing.
There are also issues around where you two are going to live, and more broadly who has power in the relationship — to decide where home base is, where you're going to spend holidays and who's going to have to adjust and compromise for the other person.
The family drama is a part of this. Clearly, your fiancée feels wronged by this episode, in which she got blamed for a decision you made. But it sounds like some of her anger derives from a deeper dynamic — that you are letting your parents control you through guilt, that, as you write, "I am incapable of fully recognizing their trespasses. There may be some truth to this."
Really?
You have to find ways to disagree -- and to experience anger and disappointment in each other -- without those episodes degenerating into months of fighting.
If you yourself recognize that your relationship to your folks isn't healthy, than it is incumbent upon you to re-examine that relationship. Likewise, if you believe your fiancée is "justified in her anger" toward your parents than you should apologize to her, rather than serving as an emissary for your parents' regrets. Especially because you're the person who engineered this conflict, first by cancelling your Christmas plans, then by disclosing the reason to your parents. But I'm going to assume that you have apologized to her.
The problem at this point is that you seem incapable of having an honest discussion with your fiancée about these sources of conflict. Instead, you're focusing on mending the relationship between your fiancée and your parents. As hard as this may be to hear, I don't believe that's the real issue here. It's the two of you and your ability to communicate in a way that heals rifts.
Look at it this way: the two of you are planning to get married. You cannot move through your lives "resolving" your conflicts in this manner. It's simply untenable. And believe me, any long-term partnership is going to be full of conflicts. You have to find ways to disagree — and to experience anger and disappointment in each other — without those episodes degenerating into months of fighting.
I speak from experience here. My wife and I have, from time to time, needed help resolving some of our issues. And we have been grateful to have some professional help in helping us work through these issues. There's no shame in this endeavor. On the contrary, it takes real courage and commitment to seek out this help, and to face the underlying issues that drive fights like the one you're describing.
The good news here is that you love and esteem your fiancée, and that you sound committed to making it work with her, including recognizing your role in this painful blowup. Remember that every fight is also an opportunity to learn more about yourself, and your beloved. There's reason for hope. And that's the biggest reason to do the hard work that counseling will require.
I wish you every good thing,
Steve
Author's note: Okay folks, now it's your turn. Did I get it right, or muck it up? Let me know in the comments section. And hey, send a letter to Heavy Meddle, too. You can use this form, or send your questions via email. I may not have a helpful response, but the act of writing the letter itself might provide some clarity. — S.A. 
♥
Steve Almond is the author of the book "Against Football." He is the co-host, with Cheryl Strayed, of the WBUR podcast, Dear Sugar.